Samsung Curved OLED TV hits USA with split-screen Multi View technology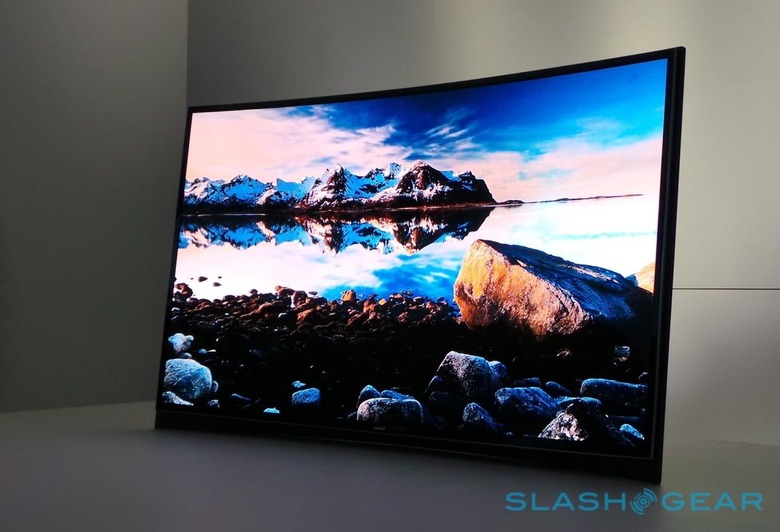 This week Samsung's KN55S9C model Curved OLED TV is appearing in the USA, complete with the ability to allow you to see the finest in video entertainment from all angles. Of course you'll be paying a hefty price for this industry-leading bit of technology, especially since this device rings in at right around $15k overseas – but no worries, there's been a bit of an adjustment made on the plane ride over. And there's a full-on Smart TV collection of bits and pieces under the surface, too.
What you've got here is the KN55S9C's Full HD and stereo sound in full effect, coming to you first the first time with Samsung's Multi View capabilities in tow. This machine works with top-class response times for the near-complete elimination of motion blur and crosstalk. This machine works with what Samsung describes as self-emitting RGB sub-pixels "laid directly on the color display panel", this creating a setup in which the necessity for a color filter is axed completely.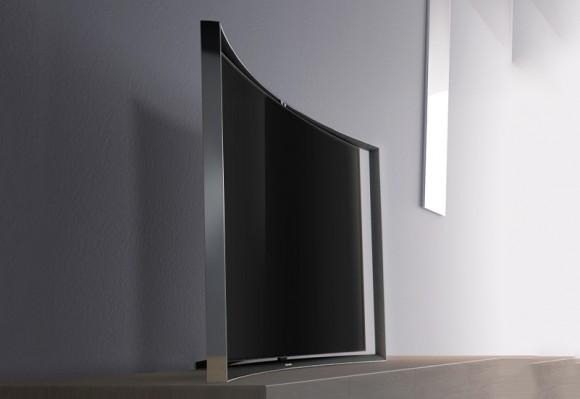 We've seen this lovely bit of television set more than once in the recent past. Hearing it'd be hitting US shores shortly after its Korean release, and originally all the way back at CES 2013 in Las Vegas.

Since then, Samsung has perfected its Multi View feature with a split screen – here offering two separate displays at the same time, effectively, even in 3D! That's with Samsung's 3D Active glasses, of course.
You'll also see Multi View in a smaller iteration in the Samsung Galaxy Note 8.0. You can also gain more insight into the Samsung Smart TV universe in our Samsung UN75ES9000 Smart TV review, too!
There in January we saw the original Samsung vs LG curved OLED battle, and the war was on. Samsung launched its Curved OLED (the same you're seeing here, essentially) in June of this year with its lovely frame and aesthetically pleasing angles galore.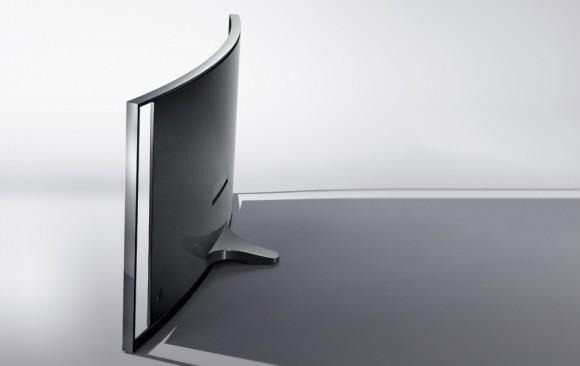 NOTE: The LG Curved OLED is also out in the USA right this minute – let the war continue!
Here in August, the Samsung KN55S9C Curved OLED TV will be appearing in a 55-inch edition for $8,999.99 USD. Sound like a reasonable price for such a late-breaking beast of a set? What'll you be watching on it first?