LG Curved OLED HDTV rolling out in the US

The curved television era has officially begun, with LG announcing US availability for their new Curved OLED HDTV, which is the first of its kind to reach the US. LG's 55-inch class model is going on sale starting today at select Best Buy locations. However, you'll want to save up and go through your piggy bank to make sure you have enough cash, because these things aren't cheap.
The new television from LG will cost you $15,000, a price that isn't too surprising and one that we were expecting, but it's certainly not in the category of an impulse buy. The curved OLED TV was initially put on sale in Korea, but Americans are now finally getting their chance to own one of the newest pieces of technology.
The TV is exclusively launching at Best Buy's flagship store in Minneapolis, but availability will begin to spread over the coming weeks, including locations in Los Angeles, New York, Miami, Houston, Dallas, San Francisco, Chicago, Seattle, and San Antonio. Availability at all Best Buy locations is expected to hit later this summer at some point.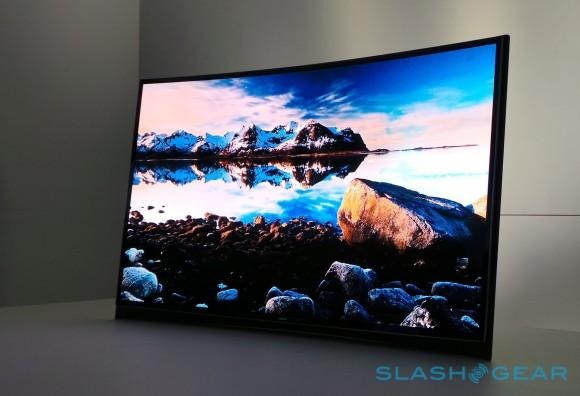 The new TV is only 0.17 inches thin at the edges, and it weighs just 38 pounds. On top of the OLED technology (which is known for better image quality and low-power state), LG's proprietary WRGB technology is being used in this new model, which features white sub-pixels on top of the traditional RGB color scheme. It's also the world's first OLED TV to achieve THX Display Certification, but we'll let the buyers be the judge of the television's quality, if anyone is up for buying it, that is.