It's LG versus Samsung in the curved OLED TV wars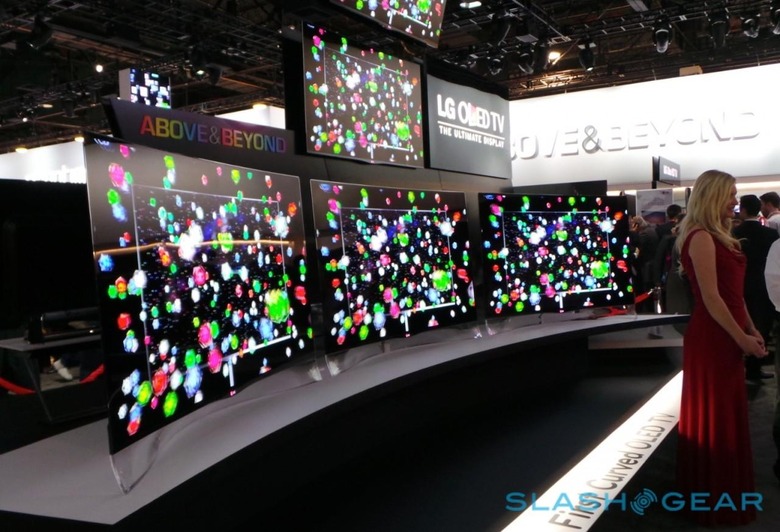 OLED TV? Meh, that's already passé: if you want to hang with the cool kids, you need a curved OLED else they won't let you into their treehouse. Both LG and Samsung wheeled out flexed OLED panels at scales suited to your living room at CES this year, showing off their skills at twisting organic light-emitting diodes and each claiming to be the first to do it.
Both of the sets come in at 55-inches, and each runs at 1080p Full HD rather than Ultra HD. You'll have to look to more traditional LED panels if you want 4K resolution, at least for the moment.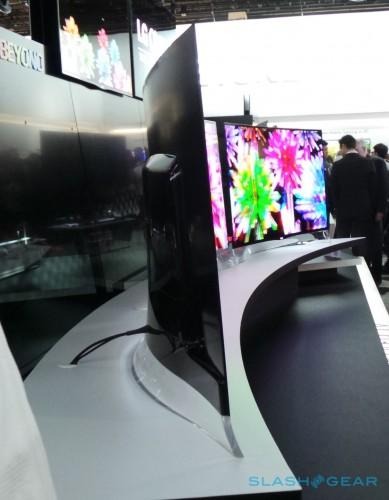 Even without those extra pixels, you're getting a luscious viewing experience. We're familiar with OLED's richness of color and crisp detailing, from the previously-shown, flat OLED sets, but standing at the center of the flexed panels new for 2013 does feel somewhat more immersive than before.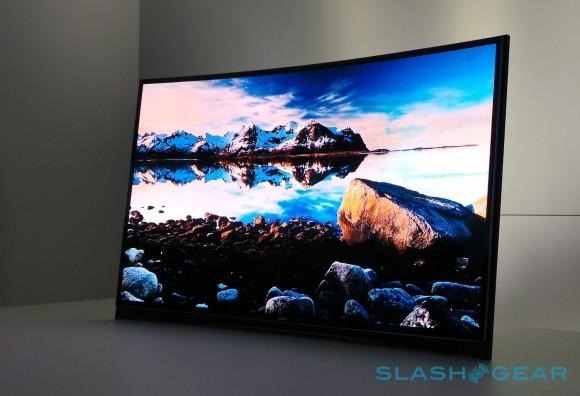 Unfortunately, we'll have to wait to experience that at home. Both Samsung and LG are tight-lipped on detailed specifications, launch plans, and pricing, which leads us to suspect that curvy big-screen OLED TVs aren't headed to our living rooms any time soon (or at a price we could stomach).