Samsung curved OLED TV goes on sale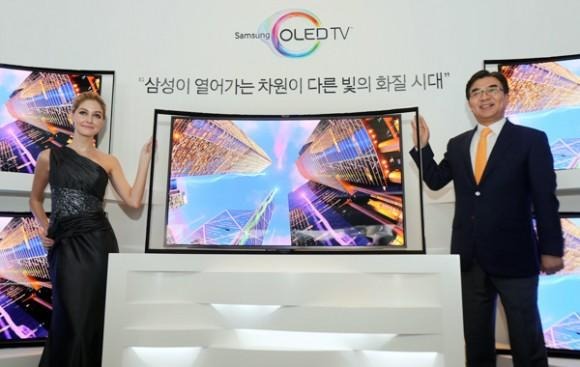 Samsung has launched its first curved OLED TV on the market, a $13,000 slab of 55-inched flexed entertainment, which the company claims will unlock a new market of premium picture quality chasers. The set also debuts Samsung's "Flawless TV" promise, which commits to zero bad pixels on each screen.
Samsung first showed off its curved OLED skills back at CES in January, wheeling out a prototype set but refusing to commit to specific launch plans. Then, the TV lacked the distinctive framing of this production version, which echoes the styling of Samsung's UHD sets.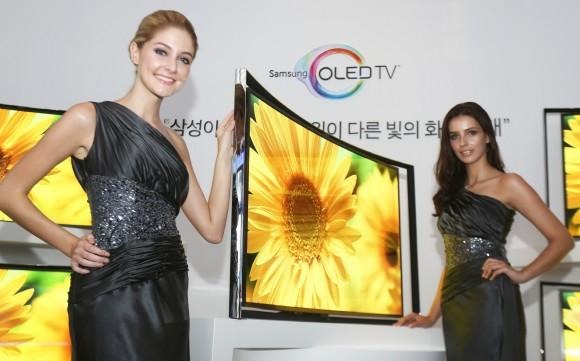 There's more than just kudos involved in making a curved TV, Samsung continues to insist. Viewers looking at the sizable screen will get a better all-round experience thanks to the consistent distance from each point on the display, the company claims, missing out on the sort of distortion that can happen when glancing at the corners of traditional, flat panels.
It's putting its development where its mouth is, too. Samsung told the AP that it has no plans for a commercial flat OLED TV this year, focusing instead on the curved technology.
Of course, Samsung missed the first-to-market crown; LG beat it to stores with its own curved TV. That landed in Korean stores a couple of months back, though so far the company is yet to say exactly how many it has sold. Both Samsung and LG are offering 1080p Full HD resolution, meaning you'll need to stick to more traditional models if you want Ultra HD.
The new Samsung curved OLED will go on sale in South Korea from today, priced at 15m won. That's coincidentally the same as LG charges; there's no word on when – or indeed if – Samsung will begin offering the curved set in international markets.