LG pips Samsung to market with 55-inch curved OLED TV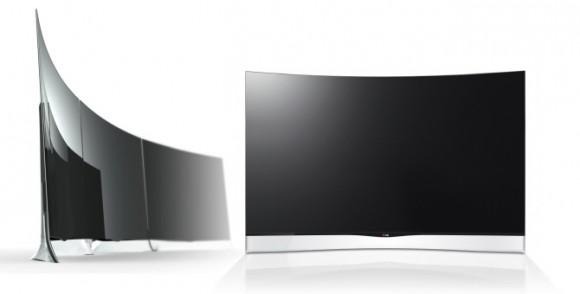 LG has revealed launch plans for its 55-inch curved OLED TV, the gently-flexed überset the company showed off back at CES in January. The LG 55EA9800 will go on sale in South Korea in the next month, though at a healthy premium over the standard, non-curved 55-inch OLED set the company has offered for a few months now.
The flat OLED TV is priced at 11 million Korean won, and went up for preorder in January 2013 with shipments beginning the following month. As for this flexed variant, it will command a 50-percent premium, with LG pricing it at 15m won, or around $13,500.
Beyond the privilege of being at the cutting-edge of hardware, LG says early-adopters of the new TV will benefit from some technical advantages too. Because of the curved screen, the company claims, the distance from all points of the TV to the viewer's eyes are the same, reducing distortion and blur. That also has an effect on 3D, LG says, with a better quality image than a flat screen can manage.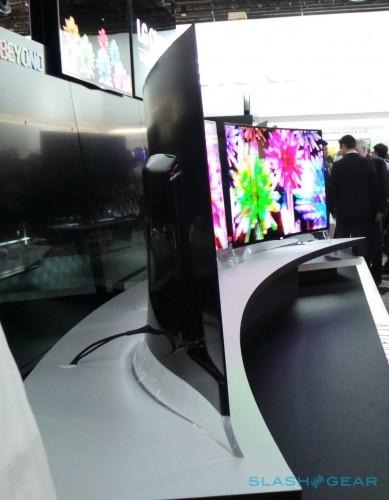 As for the design, the 55EA9800 is embedded in a carbon fiber reinforced clear plastic stand which weighs in at 17kg, with a minimum thickness of 4.3mm. LG has used transparent thin-film speakers, too, spreading the TV's audio abilities across the front of the stand but without spoiling the looks.
Samsung, meanwhile, is yet to announce availability of its own curved OLED set, which it also demonstrated back at CES in January. Each of the TVs runs at 1080p Full HD resolution, which means that if home entertainment fans want Ultra HD resolution, they'll currently need to stick with LCD technology. However, that's likely to be a gap LG is looking to fill; the company announced it would invest more than $650m into OLED production this year.