Samsung curved OLED TV arriving in the US after Korean release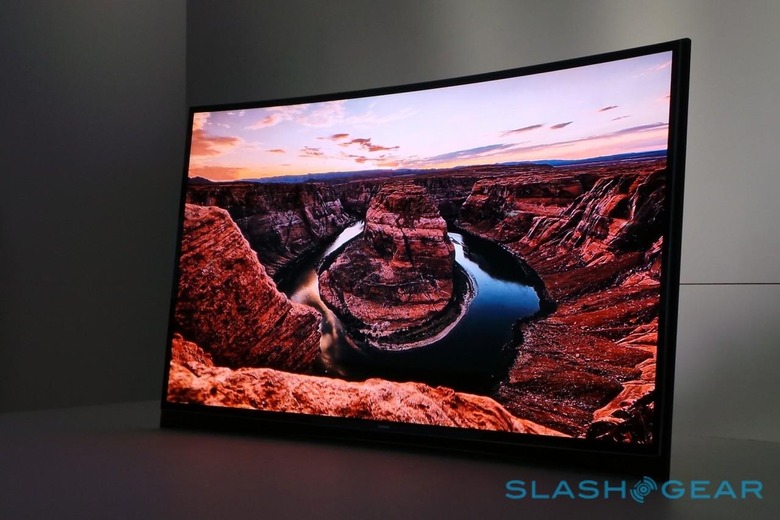 Both LG and Samsung seem to be doing some direct battling with their new OLED displays, which isn't surprising at all and quite expected really. Samsung will begin selling its new curved OLED HDTV in the US starting sometime this week, with LG barely beating them out with theirs releasing today. The best part is, Samsung's offering also has the same exact price tag.
Samsung's OLED TV will sell for $15,000 in the US at some point this week, according to a listing on Value Electronics. The retailer says that shipments of the new curved OLED television from Samsung are on their way, and they believe they'll be the first retailer to sell the TV, with availability coming later this week.
We caught Samsung's curved OLED TV at CES 2013 back in January when the company began showing off the display, and it was obviously something impressive to look at. OLED technology provides a much better picture than LED and Plasma, thanks to the even darker blacks and vibrant colors, not to mention the low-power capabilities.
Samsung will offer two versions of the new OLED display, one which is curved and the other which is a flat design, the latter of which hasn't been detailed yet as far availability is concerned, but we're guessing that model may be a bit cheaper than its curved brethren.
No word on what other retailers will be selling the new television, but we're guessing many of the big stores will carry the new curved display. $15,000 is a hard pill to swallow, but there's bound to be some HDTV enthusiasts out there willing to spend that kind of money for the best picture possible.
VIA: CNET