Samsung demos curved phone concepts (plus what's likely the Galaxy S4 display)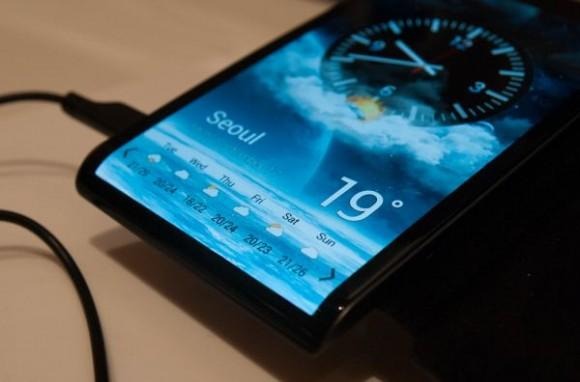 Samsung may have had big screens on its mind at CES, but the company also previewed what might be the display the Galaxy S IV (aka Galaxy S4) is blessed with, together with the flexible AMOLED we'd really like it to have. Buried on the company's stand was a display of curved AMOLED concepts under Samsung's YOUM brand, AnandTech reports, with the panels curving around the edges and sides of the mock-up devices. More imminent, however, is a 4.99-inch 1080p Full HD screen running at a luscious 440ppi, which is likely to find its way into Samsung's next Android flagship.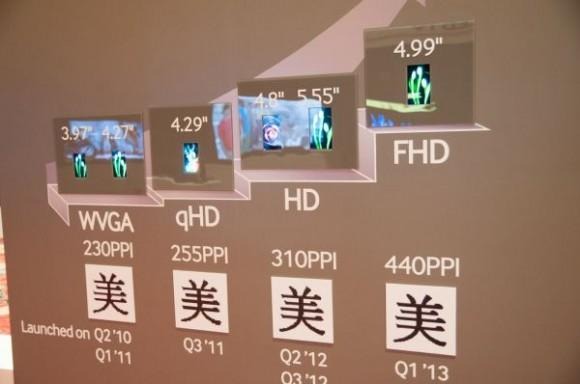 Launching in Q1 2013, the panel apparently brings not only a bump in resolution over Samsung's previous AMOLEDs – the Galaxy S III, for instance, has a 4.8-inch 720p screen – but a cut in power consumption. The company claims the newer panels use 25-percent less juice than before, thanks to a switch-up in materials, while a low-power mode cuts the battery drain by almost half.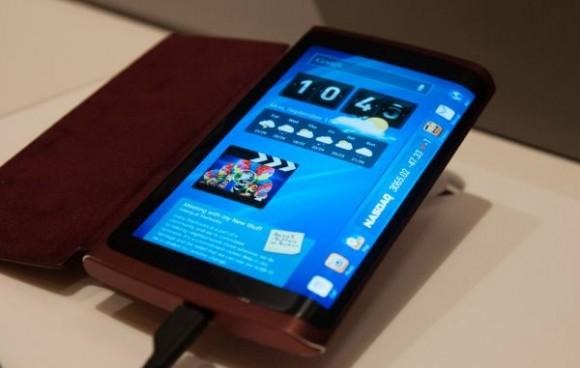 It's YOUM technology we'd really like to see show up in the wild, however. Samsung's mock-ups weren't flexible in the sense of being bendable by the user, but instead wrapped the panel around the edges of the device; since AMOLEDs can selectively turn on sections of the display while leaving other parts shut off, that could mean the side of your phone might perpetually show a status ticker – with new message alerts, battery and signal indicators, IM previews, music playlist details, or other information – while consuming minimal power.
That's an idea Nokia has flirted with in its Gem concept phone, though there the touchscreen was altogether more comprehensive, envisaged as wrapping around the whole device. Meanwhile, Samsung itself has dabbled in dual-displays, with the Continuum of late 2010 having a pair of screens. Since Samsung didn't have flexible panels available at the time, however, it put both displays on the front of the handset.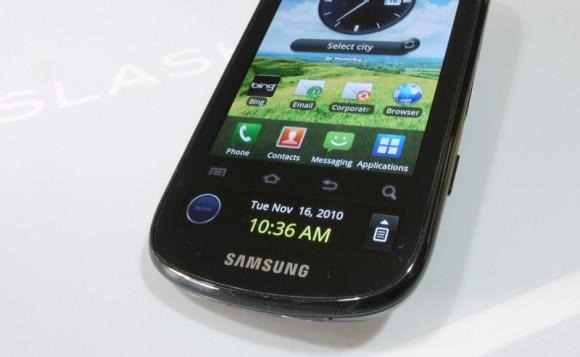 Exactly when we can expect to see YOUM displays in shipping devices is unclear, however. Samsung's original plan was to begin volume-production of the technology in 2012, but according to sources within the company opted to delay that roadmap and focus instead on regular AMOLED panels, which were still in high demand thanks to strong sellers like the Galaxy S III.