Thought Samsung's 85-inch Ultra HD TV was huge? Wait 'til you see the 110-incher...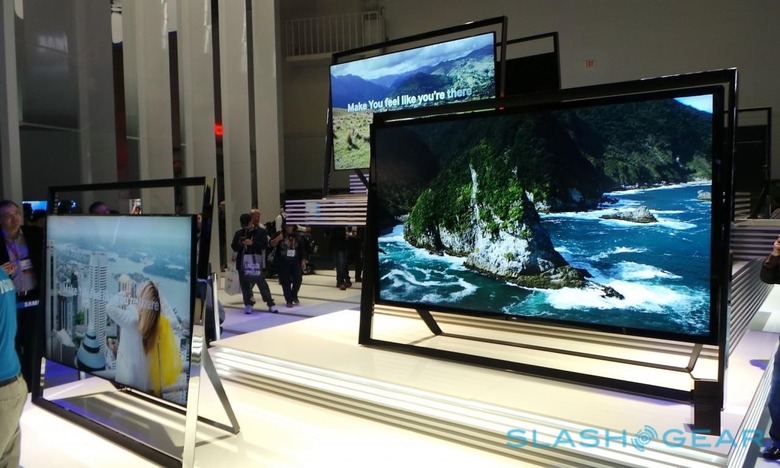 Samsung's Ultra HD TV reveal at CES yesterday was certainly impressive, but the company only brought out its "smallest" set to show on stage – there's a 110-inch behemoth waiting in the wings. Having joked that the larger model – which sits at the top of a three set line-up, with a 95-incher in-between – wouldn't fit through the doors of the conference hall where it held its opening presentation, Samsung saved the largest Ultra HD for an eye-searing display on its stand.
The set has the same specifications as the 85-inch model we got up close with yesterday, namely 4k resolution and an array of speakers embedded in the easel-style stand. It's far more dominating, however, somehow making the smaller version look almost practical.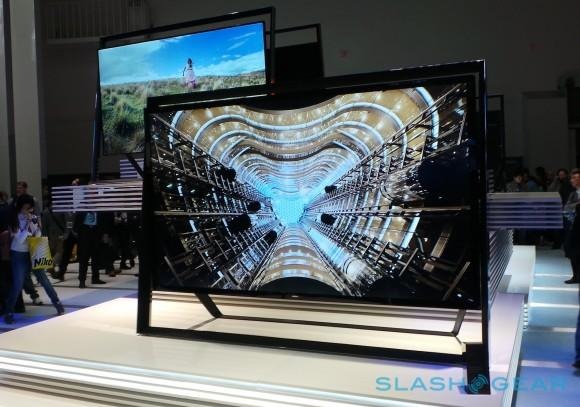 That "practicality" is an illusion, of course; Samsung isn't talking specific pricing at this stage, but it has conceded that mainstream Ultra HD is probably five years out right now. Since it will take roughly the same sort of time for 4k content to proliferate, that's plenty of time for people to save up.
CES is definitely shaping up to be the show with Ultra HD as its theme, and Samsung has some competition for the 4k crown. Keep up with all the show news at our CES 2013 Hub.