Samsung GALAXY Round unveiled with curved Full HD display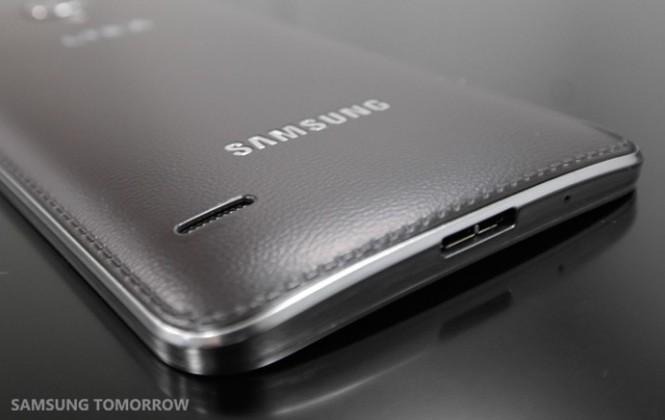 On September 24, Samsung let loose news that it would be unveiling a smartphone with a curved display some time this month, though precious few details were provided at the time. Yesterday it was tipped that the phone would be called the Samsung GALAXY Round, and that it would be surfacing this week. Fast-forward a day, and the Korean company has officially taken the wraps off the handset, publishing a video of its round effect and a slew of images.
The GALAXY Round features a 5.7-inch Full HD Super AMOLED display, and measures in at 7.9mm thick with a total weight of 154 grams. With the curved design comes what Samsung says is a "hand grip" feel when being held, as well as some features that are unique to the roundness of the handset. Called "Roll Effect", this feature allows users to pull up certain information by teetering the smartphone to its side, which you can see in action in the video below.
The Roll Effect allows for pulling up basic information one might seek by traditionally turning on the display, such as the battery level, missed calls, the date, and what time it is. There is also a similar one called the Gravity Effect, which is said to create "visual interaction" with the display, something achieved by tipping the unit. Bounce UX is on board for music control, with the display being off while the music player is running. Pressing the rounded handset to the left will skip to the previous track, while the rolling to the right will skip to the next. A similar feature is also in place for photos and videos called Side Mirror.
One's most used controls can be moved towards the side of the display the user prefers, making it easier to use the handset with one hand. There is Multi Window support, for multi tasking and such. Unfortunately, Samsung isn't dishing on hardware specs at this time, but says the smartphone will be available in Luxury Brown in Korea for now, with more colors to follow.