OS X 10.9.1 pushing to developers with focus on mail and graphics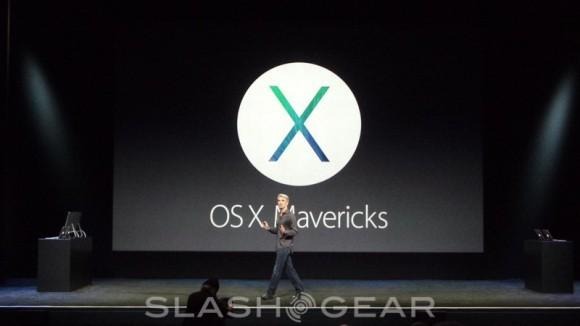 Apple is said to have already seeded OS X 10.9.1 internally and it looks like the same update has begun arriving for registered developers. This one has been sent out as build number 13B27 and as one would expect, there has yet to be any timeline given in terms of a public push for 10.9.1. For now though, Apple appears focused on Mail, Graphics and VoiceOver with this update.
Looking back, the 10.9.1 internal push came earlier in the month, on November 6th, which means the internal testing ran a little less than two weeks time. Opening things up to more computers could possibly extend any timeline for testing, however the length of time needed will likely be dependent on any issues and bugs that get discovered more than the calendar.
The internal push came with a codename of Board, but that wasn't the only codename being thrown around at the time. Apple also pushed a 10.9.2 update which was dubbed Carve. Similar to the lack of specifics for 10.9.1 at this time, little is known in terms of what 10.9.2 is expected to bring or fix. Likely, we will be looking at another bug fixer with the possibility of some small enhancements.
Otherwise, Apple released OS X Mavericks at an event back in October. Mavericks was made available shortly after that event wrapped up and surprisingly for some, Apple released Mavericks as a free update. Mavericks remains available by way of the App Store. As we often see, adoption was high and said to have reached more than 5 percent of all Mac users within the first 24 hours of availability.
Along with Mavericks, Apple also released updated versions of other software, including the iLife suite with iMovie, iPhoto and Garageband. Since that release we have spent some quality time and have since posted full reviews for iMovie and Garageband. Apple also announced they would be bringing back some of the 2009 features that were left out of the initial iWork 2014 release.
VIA: 9to5 Mac