GarageBand 10 Review for OS X Mavericks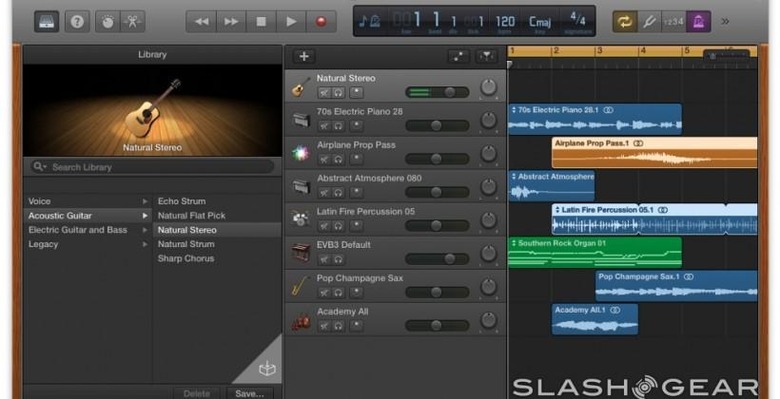 If you've used a previous iteration of GarageBand for OS X, the update to version 10 of the software for OS X Mavericks shouldn't require too much convincing. It's essentially a new iteration of the same high-powered set of features with additional features to boot. But what about those users who want to pay the cash to grab this app from the Mac App Store for the full price – those that haven't purchased a piece of OS X hardware in the past couple of months (and from this point forward) that haven't had the GarageBand experience? For those of you there, there's this.
What we're going to do here is give you a quick run-down of the newest edition of GarageBand, one with what's essentially the user interface of iMovie (in as simple a way of thinking about it as possible) with the massive amount of abilities in addition for the specific sounds you want to roll with. As it is with iMovie and Final Cut Pro, Apple presents a high-end software solution for sound as well: that's Logic Pro X. For the biggest and best music producers out there, we recommend tossing down the two bills to pick up the best of the best.
But if you're part of a band actually playing in a garage – or if you're one of the several audiences this GarageBand is geared toward, you'll want to check GarageBand 10 first and foremost. Especially if you're one of those users that already have GarageBand – with a free update up right this minute in the Mac App Store, of course.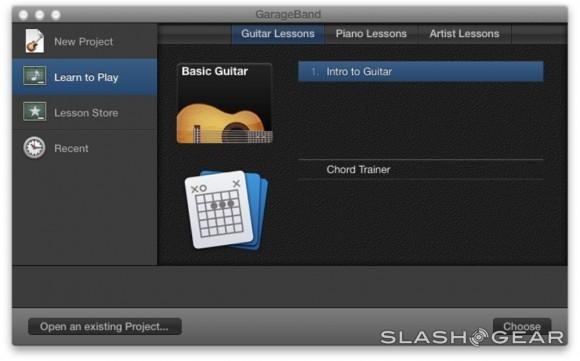 NOTE: You'll notice a lot of in-app purchases available inside GarageBand 10 at the same time as a gush of new free sounds, the whole lot of them available for sharing and producing as you like.
The GarageBand 10 experience works with a variety of tools that allow you to make music without instruments – using pre-mad beats – or with instruments. This system allows you to plug your guitar into your computer (provided you've got the right hardware to input the media), just as in previous iterations of the software. Here you'll find a brand new collection of pre-made pedals in a wild variety of colors (so you know what they do).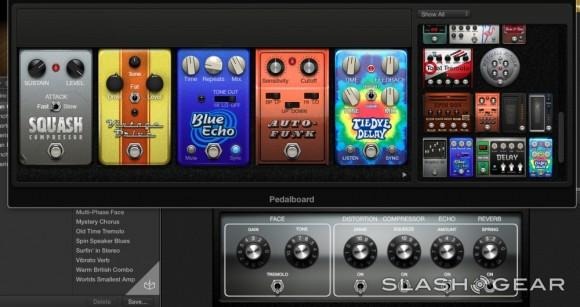 Like iMovie you're using visual editing tools to make the whole process happen. Watching sound expand and wave allows you to make this work as absolutely easy as possible. Compression tools rest aside visual EQ for finishing abilities, while the editing suite allows you to edit up to 255 audio tracks in the same song file.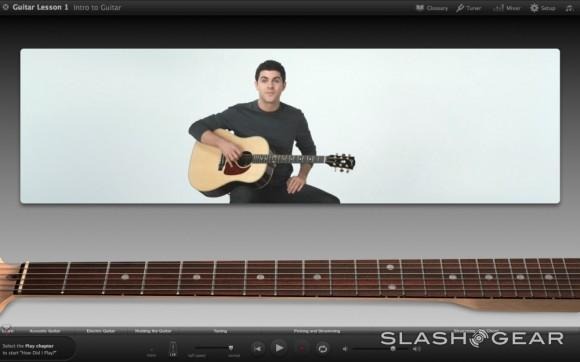 With GarageBand 10 you'll be able to learn instruments as well as use them. Pianos and guitars are the beginning of chords, multi-keyed jingles, and the like. With your newfound skills, GarageBand 10 allows you to create full-length tunes as well as ringtones for your iPhone.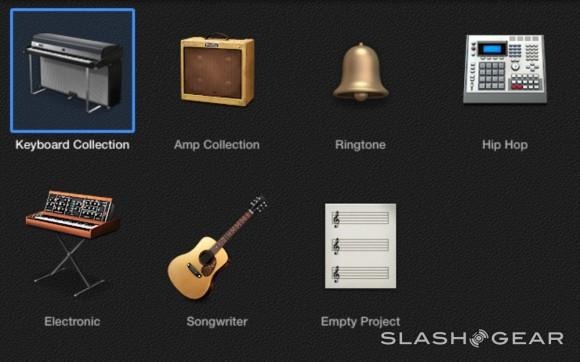 Drummer is a brand new "virtual session" helper for your music that works just as Apple first described it at the inception of this software. You'll find a collection of 15 different drummers ready to roll with the ability to take general direction from you, the other bandmate, playing realistic beats while you make the rest of the music.
You'll not be working with loops here in a traditional sense. Instead you'll be working with variation in beats and nuances throughout the session that will – if you're not used to the software – fool you into believing you've got a real drumming human on your hands. Each unique player in this bit of the software works with "more than 1 million" groove-and-fill combinations that Apple assures are created by performances from some of the world's top studio drummers.
Drummer is certainly an impressive feature in and of itself, and it's just one part of the full experience which, again, you can complete for a one-time in-App purchase of a cool $4.99. This cash brings you a complete set of GarageBand sounds, loops, and drummers – as well as full access to the GarageBand Lesson Store.
Another value-added bit of technology added to this newest GarageBand is Logic Remote support. You'll be able to open the full Logic Remote soundboard on your iPad and control GarageBand wirelessly. This software also allows you to play the full collection of instruments: Keyboards, Guitars, Drum Pads, Bass Guitars, and Chord Strips from a wide variety of other string instruments.
Play the instruments on your iPad and/or control the entire experience from this tablet and do the big mixing on your MacBook. After we figured out the – admittedly simple process – of connecting the two machines, the experience was seamless.
The whole system now works with optimizations for iCloud – you've got cross-platform sessions with the iOS versions of GarageBand and syncing on-point when you're connected to the web. You'll find the iOS version of GarageBand up for free for the newest Apple mobile devices as well, of course. Have a peek at our GarageBand 1.2 for iOS Review from earlier this year to get the most out of the full experience – top to bottom.