iWork Mavericks apps reinstating '09 features in 2014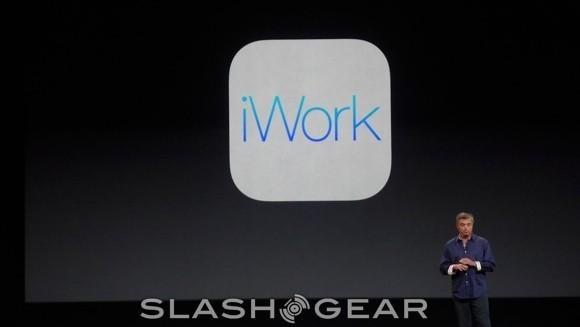 The updated version of iWork was unveiled back in October. At the time Apple touted how iWork had been completely rewritten and that it was now 64-bit. Apple also mentioned that iWork has "never been faster." But that being the case, it looks like that complete rewrite did not leave enough time to add every feature that was needed.
Specifically, some of the features from iWork '09 were left out of the initial release. Apple has since announced they plan to reintroduce some of these features. With that, it looks like Pages, Numbers and Keynote will all get these features re-added in "upcoming releases in the next 6 months."
Apple has detailed what can be expected and beginning with Pages, these future releases will bring the following; Customize toolbar, Vertical ruler, Improved alignment guides, Improved object placement, Import of cells with images, Improved word counts, Keyboard shortcuts for styles and Manage pages and sections from the thumbnail view.
Stepping over to Numbers and we see a list containing the following; Customize toolbar, Improvements to zoom and window placement, Multi-column and range sort, Auto-complete text in cells, Page headers and footers and Improvements to AppleScript support. As for Keynote, the updates will bring; Customize toolbar, Restoring old transitions and builds, Improvements to presenter display and Improvements to AppleScript support.
Aside from the comment about the next 6 months, there hasn't been anything specific in terms of when these updates will be arriving. For now though, it was suggested that users can still access these features by using an earlier version of iWork, which remains installed on your Mac. Those looking for where should navigate to Applications -> iWork '09.
SOURCE: Apple