Apple details a rewritten 64-bit version of iWork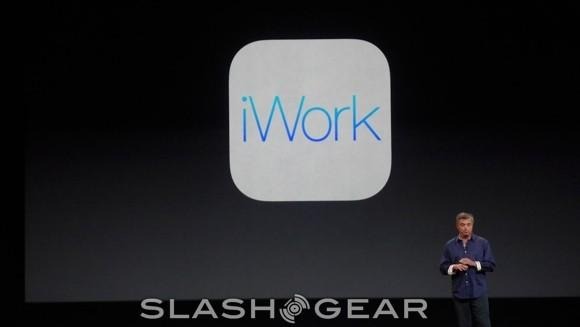 Apple has already talked a bit of software in terms of Mavericks, but they also have the apps that will be available for those using OS X, and iOS. In this case, we have word of an updated version of iWork. The talk of the updated iWork suite began with mention of how it has been completely rewritten and how it is now 64-bit. To that, Apple has said "its never been faster."
Slightly more important though, there is also full file compatibility which means you should be able to open any document on any platform. Apple also touted the new user interface by saying it is "easier to do things while at the same time being more powerful." An example of this was for Pages and was shown as how when you are editing a document you will see a context-sensitive control bar showing the most likely tools you'll need.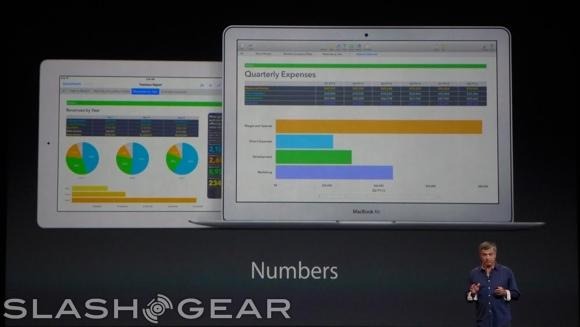 They also made a point to stress how they are "not cluttering the screen with controls like other apps." Similar to Pages, Numbers has also been updated. There will now be interactive charts that allow the user to see how stats change and evolve as you work.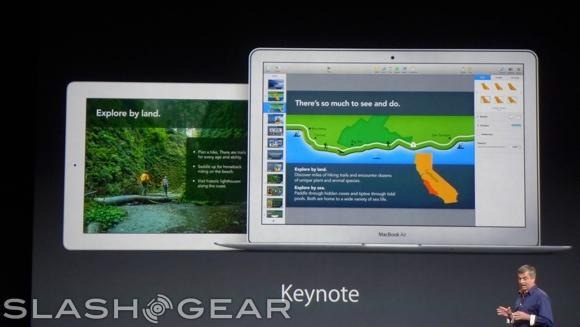 The third app in the iWork suite is Keynote and this part of the update brings new effects and animations. Coincidentally, Apple did today's presentation on the newest version of Keynote. But overall, it looks like Apple has simply made an attempt to make iWork easier to use.
Another addition this time around was sharing over iCloud — including the iCloud viewer. This iCloud integration includes a share button that allows for simultaneous edits from multiple people and it works with those on an iPhone and even on a Windows PC. Anyway, these will all be available later today and also free with the purchase of any new Mac or iOS device.