OS X Mavericks made free: release today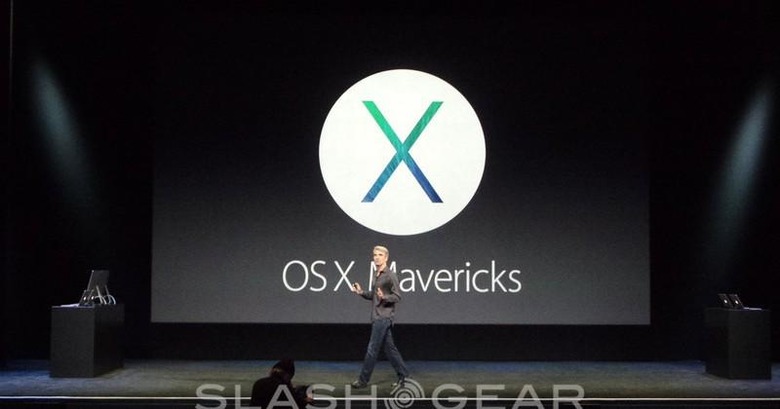 Coming out of the Apple event, it looks like OS X Mavericks is going to be available beginning today. This latest news comes just a few weeks after the gold master was made available for developers. But there is a bit more to this than simply getting access today. Apple has said they "want to get Mavericks into as many peoples' hands as possible." For that, OS X 10.9 is coming as a free update.
There was talk about how they have re-engineered the development process over the last several years in an effort to "put out real, meaningful releases that are as easy to put on your Mac as downloading an app." That was followed by mention of how they are also "going to revolutionize pricing." That of course, goes back to Mavericks dropping for free.
To that point, there was also mention of how "the days of paying huge amounts of money for OS upgrades is gone." Anyway, users that are running Snow Leopard, Lion and Mountain Lion will be able to upgrade to Mavericks. Or in other words, this means users going all the way back to a 2007 iMac will be able to get Mavericks at no charge later today.
With Apple having shared numbers about how many iOS users installed iOS 7 — it looks like they are trying to do the same with OS X. In the case of iOS 7, Apple mentioned how they were able to get 200 million devices upgraded in the first five days time. We aren't sure how high the number will climb for Mavericks, but we can say that Apple does appear to have a leg up given this new price of free.