OS X Mavericks upgrade already on 5.5% of Macs says report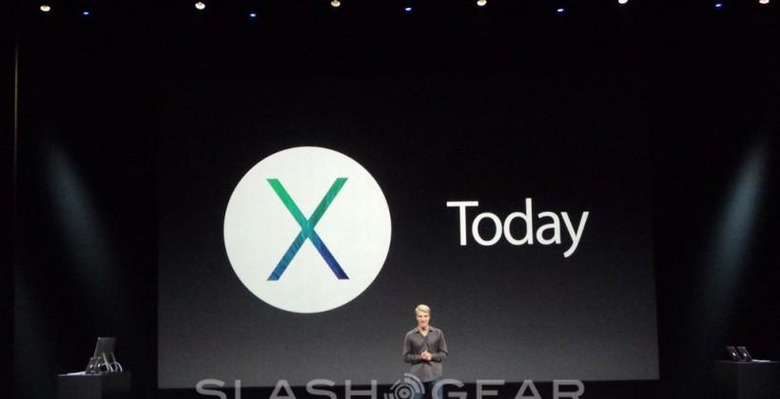 Apple's OS X Mavericks free upgrade on Tuesday saw 5.5-percent of Mac owners update within 24 hours, new research suggests, significantly outpacing the rate of Mountain Lion adoption in 2012. A sampling of North American Mac users by ad network Chitika indicated upgrades of this week's free OS release reached levels that the $19.99 Mountain Lion took around four days to hit, suggesting that Apple's decision to slash the price made a significant difference to how eagerly it was adopted.
According to Chitika, after the 24 hour mark of availability, Mountain Lion was only on 1.6-percent of Macs. The rapid surge in Mavericks upgrades comes despite the download's considerable size of 5.29GB.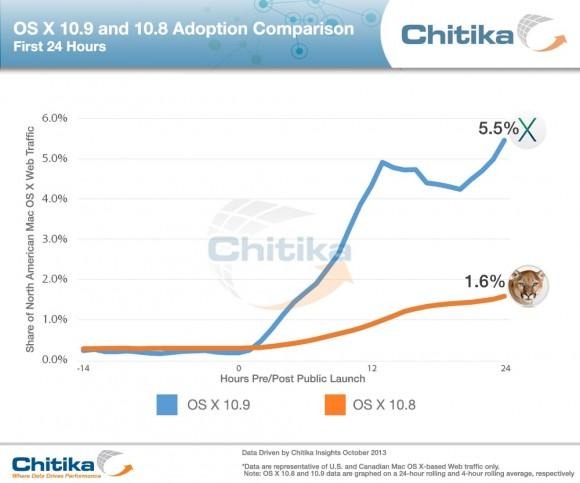 Although cost is likely to be a key factor involved in upgrade decisions, the fact that Mavericks is being made available so broadly to older OS X users is probably a key contributor as well. In addition to free updates for Mountain Lion installs, Mavericks is also available as a no-cost upgrade for Lion and Snow Leopard; in fact, it can be loaded onto Macs dating back to 2007 in some cases.
The decision to release Mavericks – not to mention the iLife and iWork suites – as a free rather than paid update hasn't been met with universal applause, however. Microsoft, which had been directly criticized during Apple's keynote for charging for its Windows 8 update, stepped up with some snark of its own yesterday, arguing that its Cupertino rival was in fact playing catch-up.
Apple has done a fair amount to reduce the number of its users on older platform versions in recent months, including making iOS 7 a free update for iPhone and iPad owners. That paid off last month, with more than 191m upgrading to the latest mobile OS in under a week.