Record-setting 9m iPhone 5s and 5c sales in opening weekend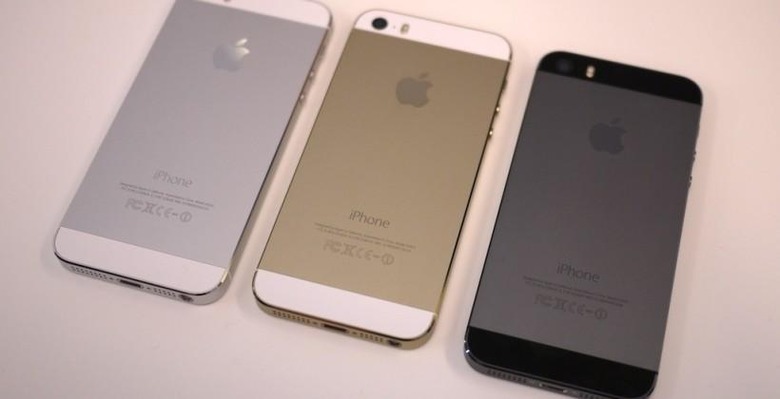 Apple sold nine million new iPhones in its opening weekend, the company has announced this morning, setting a new record for the iOS smartphone. The exact sales split between the flagship iPhone 5s and the plastic-bodied iPhone 5c has not been detailed, but Apple confirms the initial supplies of the iPhone 5s have been exhausted, including the coveted gold model. Meanwhile, iOS 7 updates have also set a record.
More than 200 million iOS devices have upgraded to or are running out of the box the latest version of the platform, Apple says, which supposedly makes it the fastest software upgrade ever. iOS 7 was released on Wednesday last week, and instantly saw Apple's servers hammered as eager iPhone, iPad, and iPod touch owners tried to grab the new OS.
The 200m figure presumably includes the 9m iPhone 5s and 5c sales, but even so 191m upgrades is an impressive number. Apple's new software – which we've reviewed comprehensively – includes not only a refresh to the design of iOS, but new features like iTunes Radio for custom streaming music stations.
"The demand for the new iPhones has been incredible, and while we've sold out of our initial supply of iPhone 5s, stores continue to receive new iPhone shipments regularly" Apple CEO Tim Cook said of the shortage. "We appreciate everyone's patience and are working hard to build enough new iPhones for everyone."
Exact timescales as to when that sales shortage might alleviate aren't clear; new online orders for the iPhone 5s now list a vague ship estimate of October.
Supplies of the iPhone 5c, meanwhile, are more abundant. Apple returned to plastic with the handset, reusing many of the features from the now discontinued iPhone 5 but redressing them in five colorful polycarbonate plastic shells. However, unlike the iPhone 5s, there's no Touch ID biometric fingerprint security.
There's more on the iPhone 5s in our full review.