Microsoft: free Apple software "hardly that surprising or significant"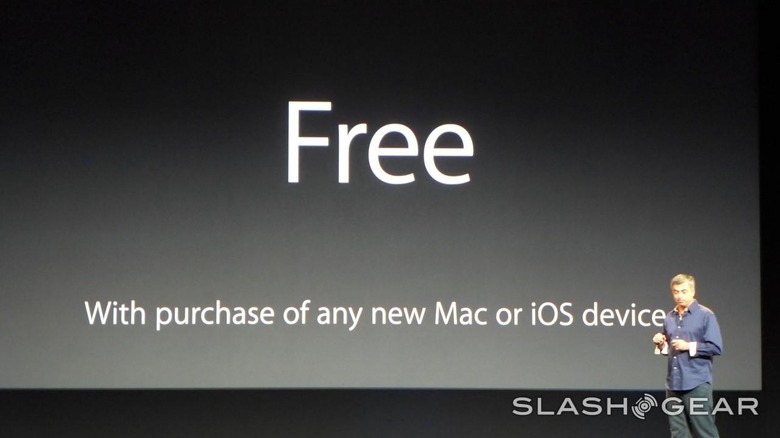 One day after the newest Apple event in which they showed off a set of new iPads and desktop machines and Microsoft has fired back at Apple's most interesting move: free software. Apple turned the latest release of their desktop operating system (OS X Mavericks) as well as their iWork and iLife suites of apps into free releases. Microsoft's own Corporate Vice President of Communications, Frank Shaw, today suggested that the public's response to this set of freebies were all due to the so-called Apple RDF (Reality Distortion Field).
As you'll see in the most recent device battle we've posted about tablets, Microsoft currently has three tablets out, including the Surface (aka the original Surface RT), the Surface 2, and the Surface 2 Pro. Shaw has decided this week to speak about the less expensive of the three to compare to Apple's newest iPad offerings.
Suggesting that the Office suite given to Surface customers is the "world's most popular, most powerful productivity software", Shaw made clear that he felt Apple was building the cost of their software into the cost of the tablets.
"Now, since iWork has never gotten much traction, and was already priced like an afterthought, it's hardly that surprising or significant a move... Making Apple's decision to build the price of their less popular and less powerful iWork into their tablets not a very big (or very good) deal." – Frank Shaw, Corporate Vice President of Communications at Microsoft
Take note: the iPad Air replaces the 4th generation iPad with the exact same pricing structure as before the iWork or iLife suite was made free. The iPad mini with Retina display adds $100 to the equation, while the first generation iPad mini keeps the same pricing structure as before this week – the same is true of the iPad 2.
Shaw also goes on to make a list of items that Microsoft feels makes their Surface collection a better buy than any iPad from this upcoming release schedule.
"• The Surface and Surface 2 are less expensive than the iPad 2 and iPad Air respectively, and yet offer more storage, both onboard and in the cloud.

• ... come with full versions of Office 2013, including Outlook, not non-standard, non-cross-platform, imitation apps that can't share docs with the rest of the world.

• ... offer additional native productivity enhancing capabilities like kickstands, USB ports, SD card slots and multiple keyboard options.

• ... include interfaces for opening multiple windows, either side by side or layered to fit the way most people actually work." – Frank Shaw, Corporate Vice President of Communications at Microsoft
Shaw also makes an effort to prop Microsoft up with word that they are not the least bit concerned about the software turn for Apple. On the contrary – they're feeling more confident than ever.
"So, when I see Apple drop the price of their struggling, lightweight productivity apps, I don't see a shot across our bow, I see an attempt to play catch up." – Frank Shaw, Corporate Vice President of Communications at Microsoft
At the moment it does not appear that Microsoft has let any public word be sent out in response to Apple's other turned-free system in OS X Mavericks. We'll let you know when and if they do.
VIA: TechNet