On the 3rd of March, 2015, NVIDIA may release their first virtual reality headset. Like NVIDIA SHIELD and the NVIDIA SHIELD Tablet, this device could be the center player for NVIDIA technology in its own unique field. Here lies the opportunity for NVIDIA to place their own "VR Direct" systems in the spotlight. Here lies the opportunity for NVIDIA to beat Oculus VR to the punch with a real working VR headset, one that works with Tegra processors, NVIDIA G-Sync, or both!
It doesn't make one whole heck of a lot of sense for NVIDIA to place both NVIDIA G-Sync and NVIDIA Tegra mobile processors in on the same device. It doesn't make sense, that is, unless this is the next step in the company's bid to connect the mobile and the PC universe for gaming.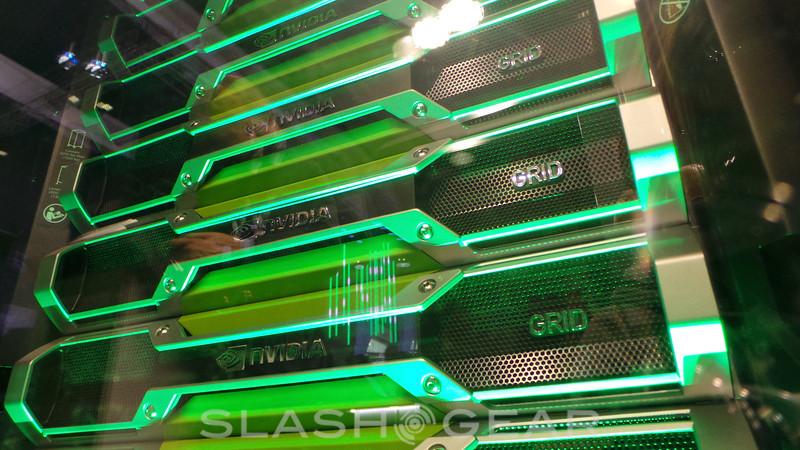 Look at what they've done already with NVIDIA GRID gaming. You can play a full-powered AAA PC game on your SHIELD Tablet from basically anywhere in the world, just so long as you have an internet connection.
Back when we first heard about NVIDIA G-Sync, NVIDIA invited three of the biggest names in game development onstage.
John D Carmack, Johan Andersson, and Tim Sweeney spoke about NVIDIA G-Sync. Sweeney specifically suggested that his first experience with G-Sync was like the first time he used an iPhone – that it was game-changing for the entire industry.
Just this past week, Sweeney suggested that 2015 will be a real "watershed" year for virtual reality. He also suggested that virtual reality would eventually "change the world."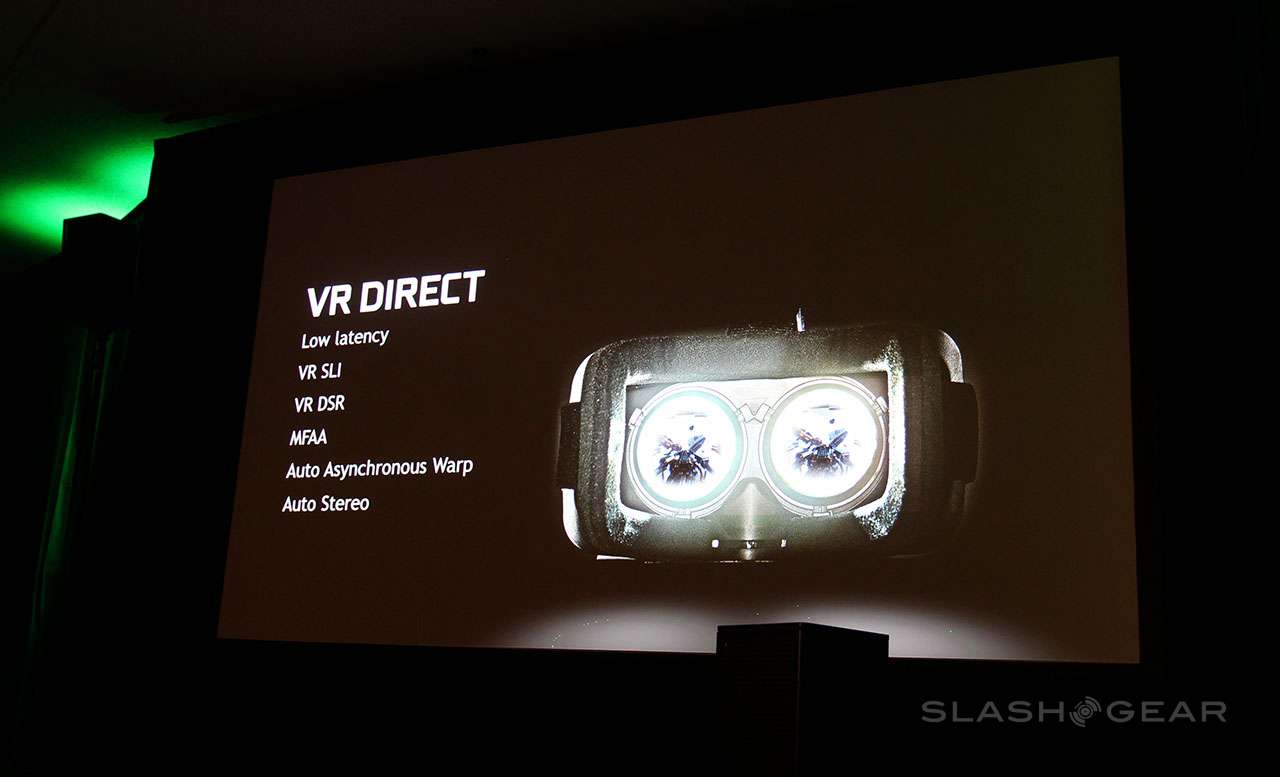 NVIDIA's VR Direct concentrates in several areas, one of them – perhaps the most important of them – being Low Latency. NVIDIA G-Sync places a graphics processing unit in a display to sync with the GPU in your PC for near-perfect graphics delivery.
What if the event NVIDIA has planned for the 3rd isn't another SHIELD Tablet?
"More than five years in the making, what I want to share with you will redefine the future of gaming." – NVIDIA CEO Jen-Hsun Huang
What if what we're talking about here is a head-mounted display? One that works with virtual reality?
We'll be at GDC 2015 the whole week long. Follow the action in our GDC 2015 tag portal.
On the 13th of January, NVIDIA's Brian Burke tweeted about a Fudzilla News story suggesting that they saw 2015 as a year "all about 4K and VR" – and NVIDIA G-Sync.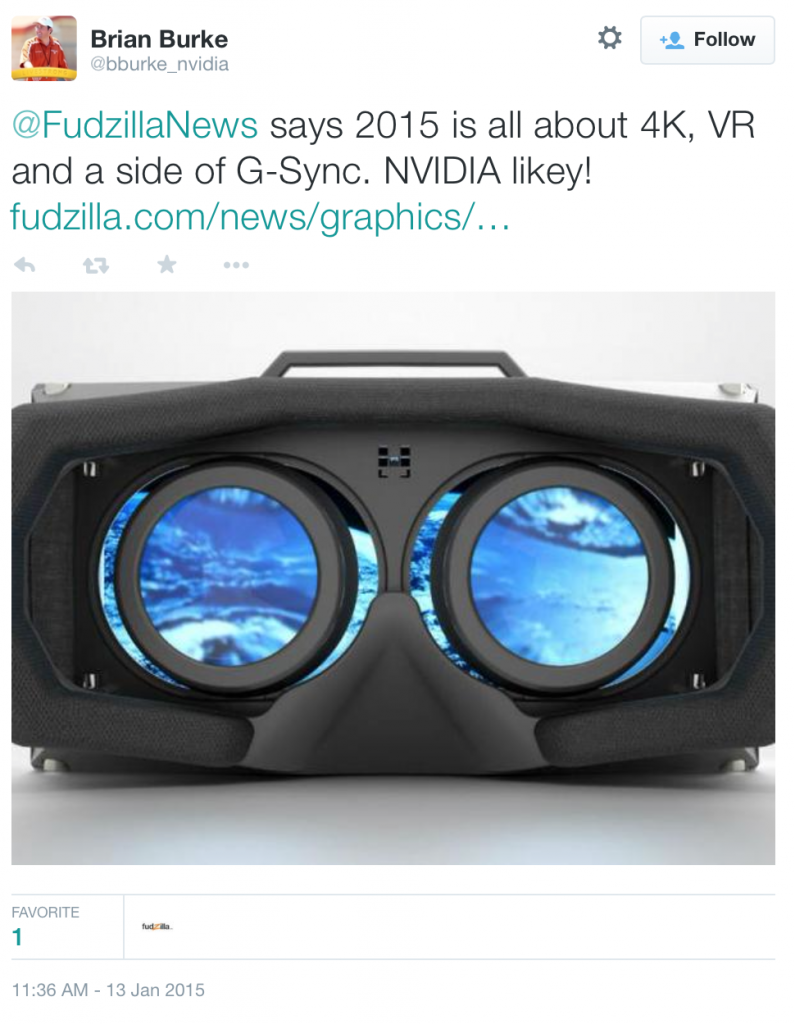 NVIDIA likey!
NVIDIA already has experience with eyewear. Back in July of 2013, NVIDIA's Douglas Lanman and David Luebke presented a strange contraption that used Near-eye light field displays to create a stereoscopic 3D experience.
Above you'll see this headset in action via NVIDIA Research. Tiny lights shine at your eyes and you see a 3D image. Not exactly what we're expecting from NVIDIA in the near future – but it's a means to an end.
To our knowledge – thus far – Oculus VR has not used NVIDIA GeForce VR optimizations in demoes for the press. While they may be testing it all out behind the scenes, they've not made use of all the NVIDIA VR Direct features you see here, as first revealed back in September of 2014 by NVIDIA.
VR Direct is a system for NVIDIA graphics cards to optimize the following features:
• Low Latency
• VR SLI
• VR DSR
• MFAA
• Auto Asynchronous Warp
• Auto Stereo
While even our experience of Unreal Engine 4's Oculus demo was impressive way back then, NVIDIA's VR Direct optimizations were not yet rolling full-stride.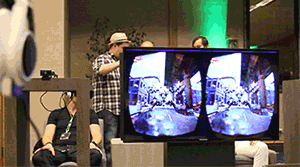 But that WAS Oculus VR at that NVIDIA event. And every time we've gotten a demo of an Oculus developer unit headset, they've been running on NVIDIA graphics cards. Even Crescent Bay at CES 2015.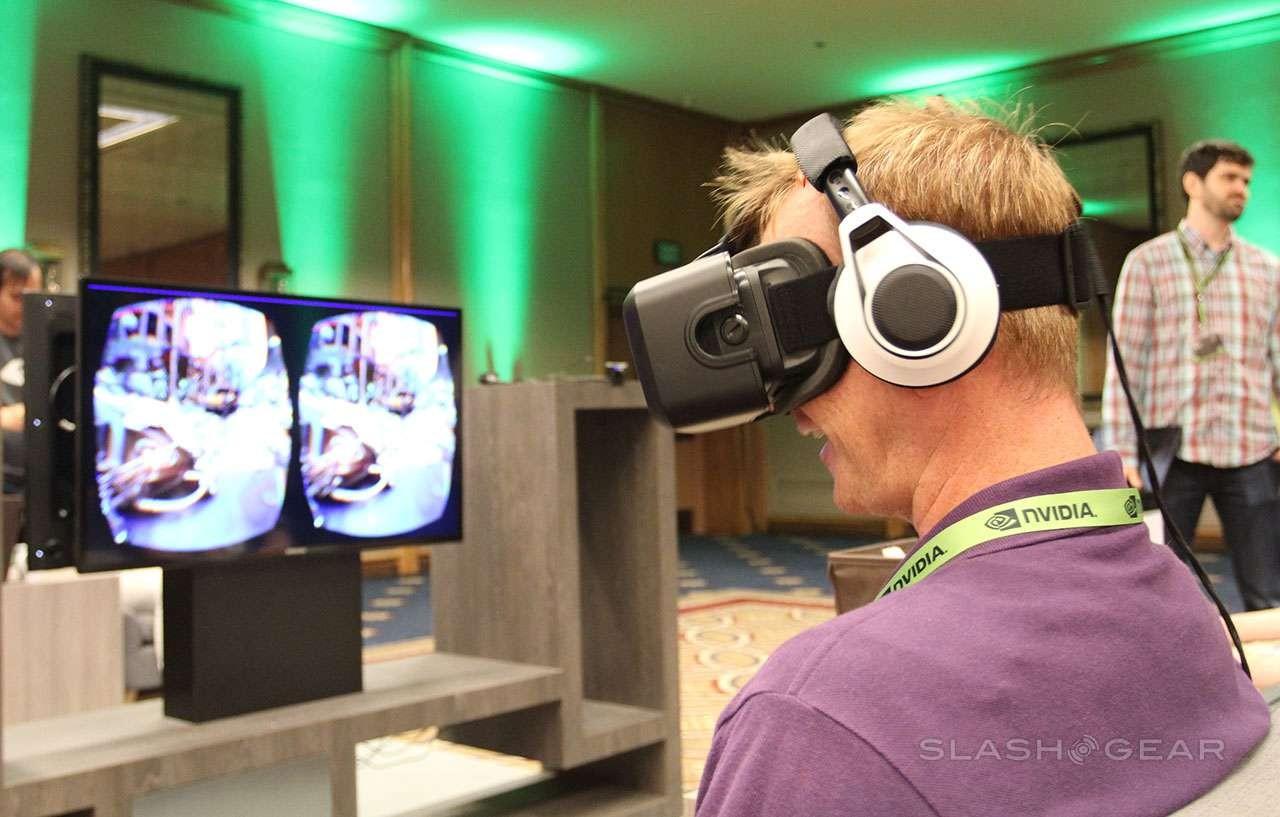 Could a VR headset be what NVIDIA needs to "redefine the future of gaming?"
Using the NVIDIA Tegra X1 processor and NVIDIA's latest in virtual reality graphics processing knowhow, a VR headset that's ready to be sold to the public before Oculus Rift – that'd be a real wallop.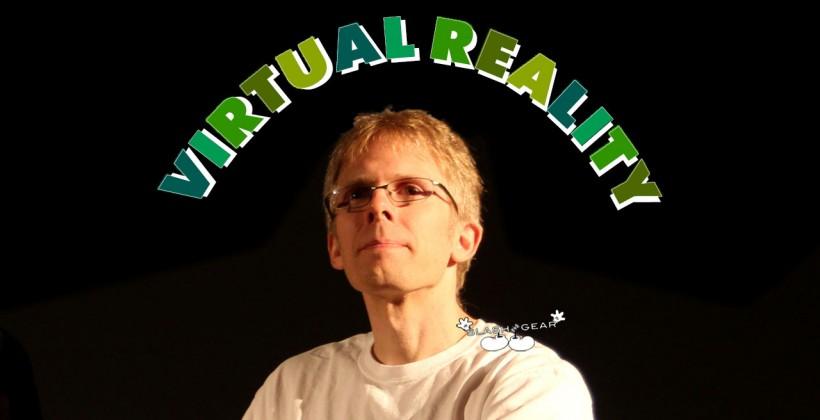 The Dawn of Mobile VR is set to take place at GDC this next week with John Carmack. He'll be speaking about Gear VR mostly, we suspect, since the Samsung headset is made with Oculus VR technology.
We'll also see the session called "VR Direct: How NVIDIA Technology is Improving the VR Experience (Presented by NVIDIA)." That's going to be lead by Nathan Reed, Developer Technology Engineer, NVIDIA.
"In this talk," the description of the GDC chat reads, "we'll show how developers can use NVIDIA GPUs and VR Direct to improve the gaming experience on the Oculus Rift and other VR headsets."
Is this "other VR headset" NVIDIA's own?
We're crossing our fingers!