NVIDIA VR Direct: Oculus Optimized
NVIDIA is taking the Virtual Reality world head-on with a feature suite called VR Direct. This NVIDIA-made system works with the lowering of latency, VR SLI, VR DSR, MFAA, Auto Asynchronous Warp, and "Auto Stereo." This all starts with latency – the most important element in VR. If the image you're looking at moves slower than your head thinks it should, you'll get sick. From there, everything else can expand.
VR Direct will work with GeForce Experience. This means that the same auto-optimization provided with GeForce Experience for PC games running with GeForce GTX graphics processors will now be delivered by NVIDIA for games made for virtual reality headsets like Oculus Rift.
UPDATE: See our Unreal Engine 4 VR Direct demo "Carflip" hands-on right this minute.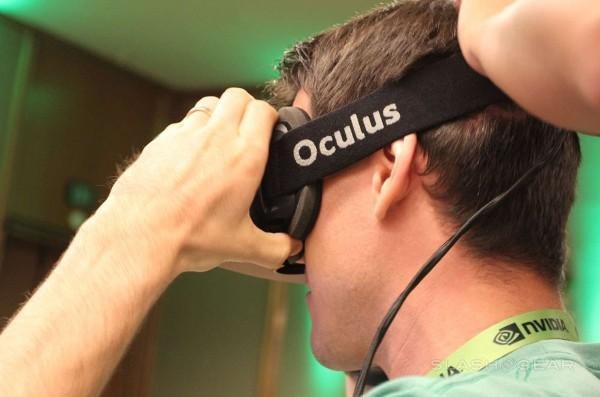 In addition to optimizing VR-ready games, this system will be bringing some games not normally made for VR into the fold. That's what "Auto Stereo" is all about – splitting the image correctly for a VR headset even when the game wasn't originally designed for such a thing.
NVIDIA suggests that VR Direct will reduce latency "on average" by 10 milliseconds – 10ms from the OS and 4ms from the GPU, also on average. That means that when you turn your head to the right, there'll be little to no noticeable lag with the image you're seeing on your VR headset's screen. It'll seem entirely real.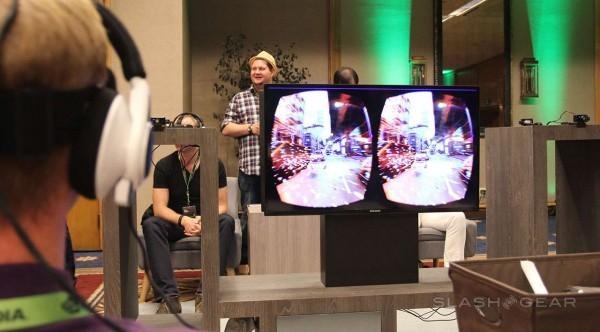 With a system called Asynchronous Warp, NVIDIA will be attacking the world of head tracking as well. This system works with "JIT Warp" or "just in time warp." NVIDIA suggests that with JIT Warp, they'll be cutting down on latency by a whopping HALF. That's 25ms instead of 50ms, movement until projection to your eyeballs.
We'll see VR Direct launched with the GeForce Experience basic build in the very near future. Stay tuned to our NVIDIA tag portal for more – soon!