NVIDIA SHIELD Tablet Android Lollipop Review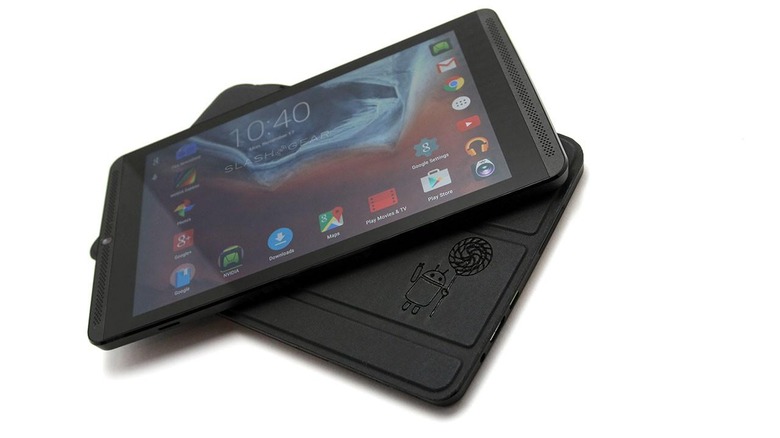 This week we've had a look at what it means to be rolling with the NVIDIA SHIELD Tablet with a full Android 5.0 Lollipop upgrade. This isn't your everyday average upgrade – it's not like we're using the Nexus 9 that just happens to be branded by NVIDIA. Instead, this is the first non-Nexus tablet to receive the update, complete with NVIDIA's own apps under the hood. This is more than just a software update just for the sake of having the latest and greatest – this is a real-deal update of the abilities of the unit.
Android 5.0 Lollipop
If you've been using NVIDIA SHIELD Tablet for an extended period, you'll have grown rather used to the aesthetic – it's not really changed much since the device was first released earlier this year. When you upgrade to Android 5.0 Lollipop, you recognize the upgrade immediately. It looks and behaves just a little different.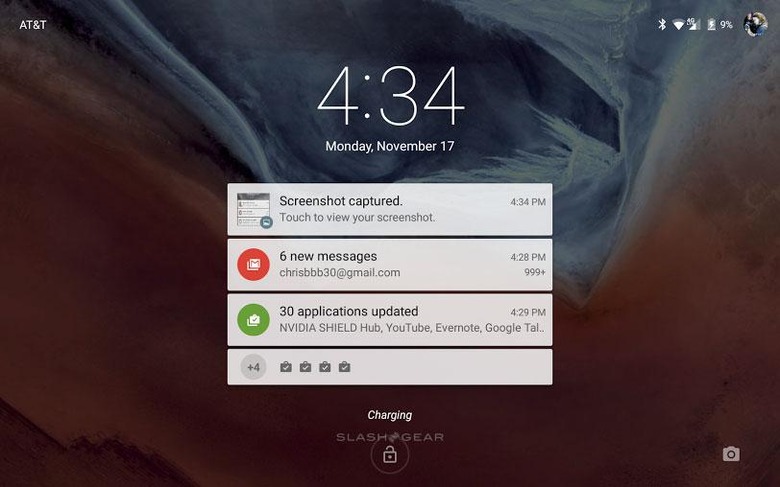 It's not a shock to move from Android 4.4 KitKat to Android 5.0 Lollipop – it's a welcome transition. It's more akin to finding out you'd been living in an environment that you only just now realized wasn't as beautiful as it could be.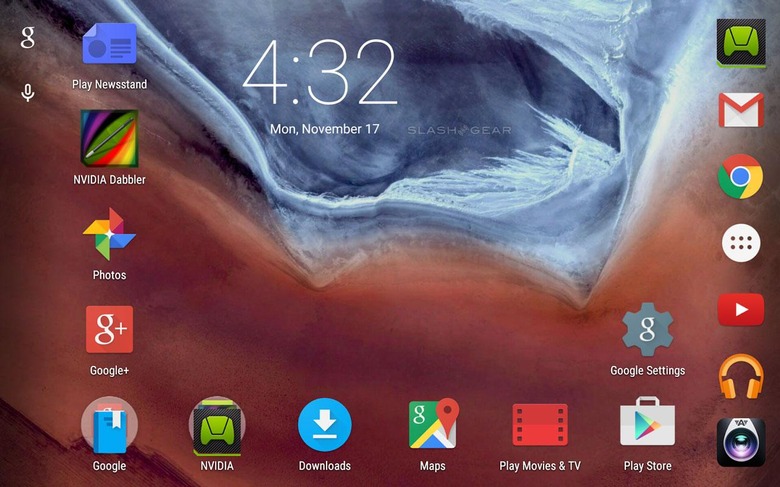 If you lean in very close and compare the old software to the new, both running on the same piece of hardware, you'll notice a bit of a speed increase in browsing and loading. This is a because of Android Runtime (ART).
ART has been gradually rolling out over the past couple of releases of Android – since KitKat. Now it's up as a default – in other words, it's ready to roll and good to go.
Have a peek at our NVIDIA SHIELD Tablet Review and our NVIDIA SHIELD Tablet 4G LTE Review right this minute.
This update brings on performance upgrades to memory utilization, GPS functionality (though we've not really been using GPS much in the first place), and improved charger compatibility. This means the tablet charges faster – at about 15% per 10 minutes, or so. That's a tiny bit of a speed boost – not a whole lot, but some.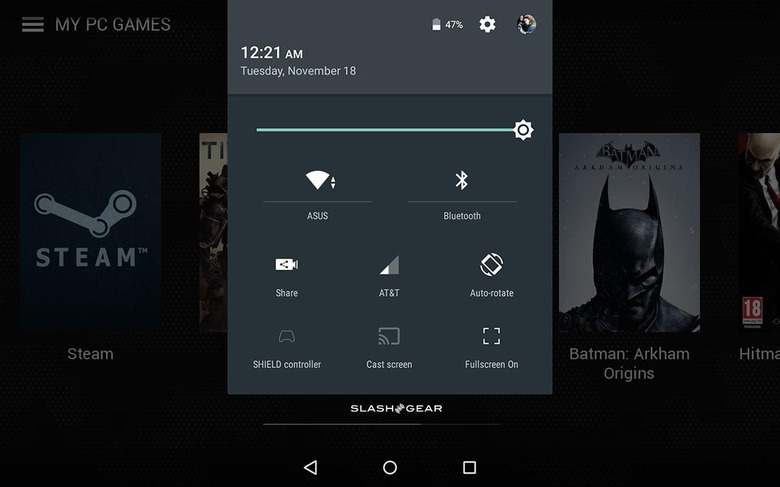 It's the little things that make NVIDIA's version of Android 5.0 Lollipop different from the Nexus universe. You'll see a SHIELD Controller icon in your quick settings, for example.
NVIDIA's icons have stayed largely the same, while Google's app icons have been turned into a Material Design party. This means brighter icons and a much more uniform setup. NVIDIA's green matches the greens used by Google, so it's a lovely sight to behold.
This new software enables Open GL ES 3.1 as well as Android Extension Pack (AEP), which allow it to "bring mobile graphics up to the level of console and desktop PC class graphics." With NVIDIA Kepler GPU architecture, desktop-level computing on an mobile OS tablet has never been closer to reality.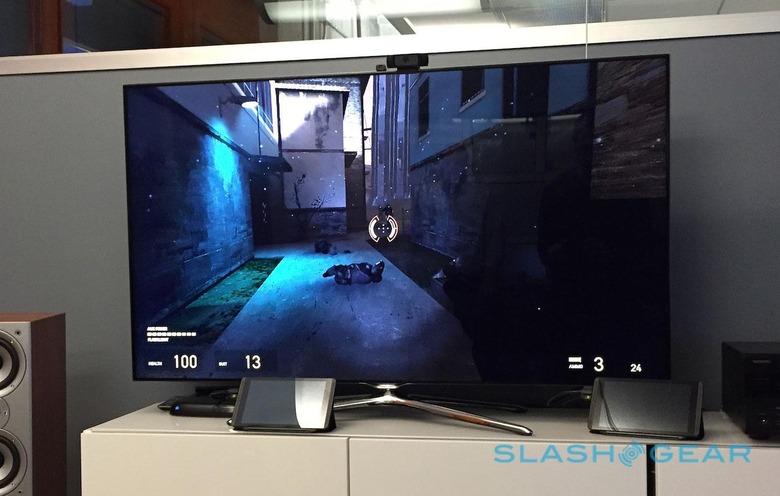 This update also enables 4K playback in console mode. This means that if you've got a game that works in 4K OR you're using NVIDIA GameStream to stream games from your PC, you can do so through your HDMI cord to your 4K TV. Big graphics, no noticeable hit on performance.
Benchmarks
Finally, at long last, we have a review that can actually make use of benchmark tests. For years we've been adding a note on the benchmark section of any review that suggests benchmarks are here for fun, mostly – one phone compared to another, one tablet compared to another – these aren't really helpful at all in deciphering their worth.
Especially since one device works with the benchmark in an entirely different way from the other. One has a different display from the other and the benchmarks are askew – one device has a different GPU from the other and you've got another messed up result.
Here with the NVIDIA SHIELD Tablet vs the NVIDIA SHIELD Tablet we can draw some real conclusions. The results literally test how well the old software runs on this device compared to the new software.
First you'll find 3DMark showing Ice Storm Unlimited showing an ever-so-slightly lower score than we got previously. Scores inside this range are basically negligible.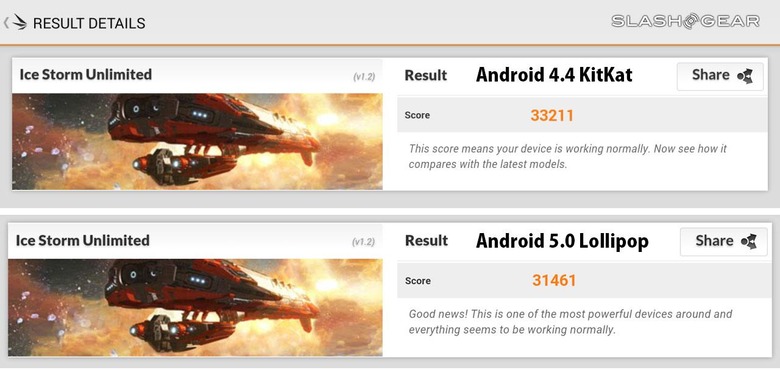 Next you'll see CF-Bench getting a healthy boost. The first number is Native Score, the second is Java Score, the third is Overall Score – on all three fronts you'll find more than a 10k boost with Lollipop.

Geekbench shows a tiny improvement. Very, very tiny.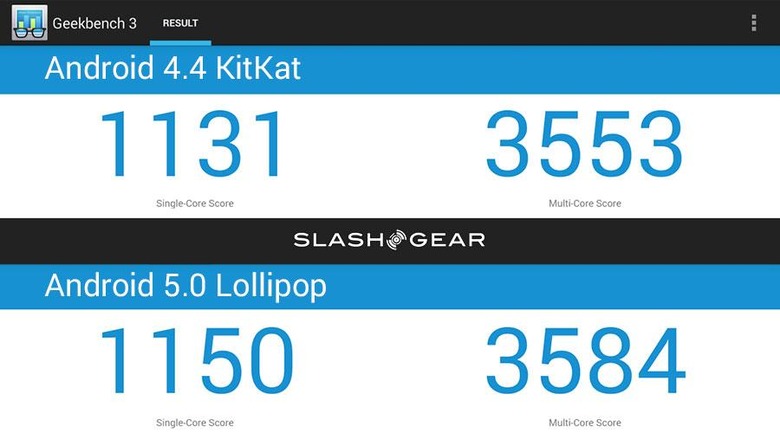 Finally you're going to see a result that's absurd. It's so crazy different that it reminds us that benchmarks like these basically mean nothing. This is a 10x improvement on this benchmark specifically. Good times!

Look at the difference! Absolute madness.
Dabbler v2.0
The second generation in NVIDIA Dabbler action is out with this upgrade, adding a litany of features like layers, live sharing of painting to Twitch, and a Material Design-inspired aesthetic. Along with local app support for Twitch, you'll be able to tap the Record button in-app instead of heading to Quick Settings.
NVIDIA GRID
Released in Beta mode all the way back in December of 2013, GRID is an interface on NVIDIA SHIELD devices which allows you to play full-powered PC games in the cloud. These games are hosted by NVIDIA on GRID servers in California.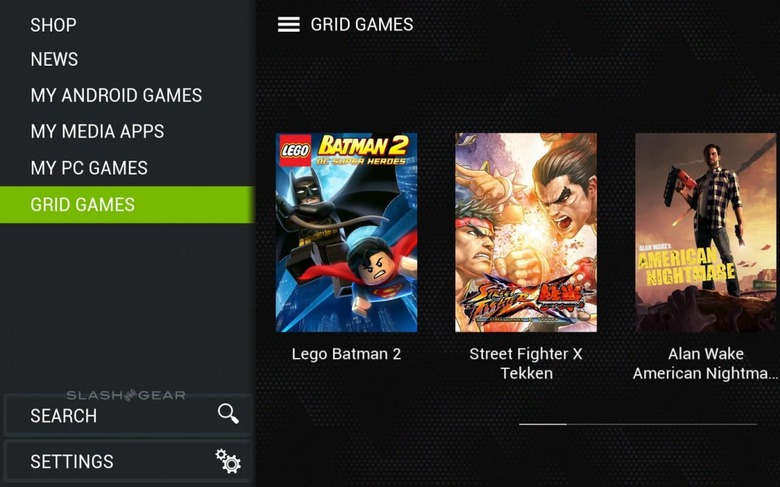 NOTE: You can follow along with NVIDIA's cloud movements in our NVIDIA GRID tag portal.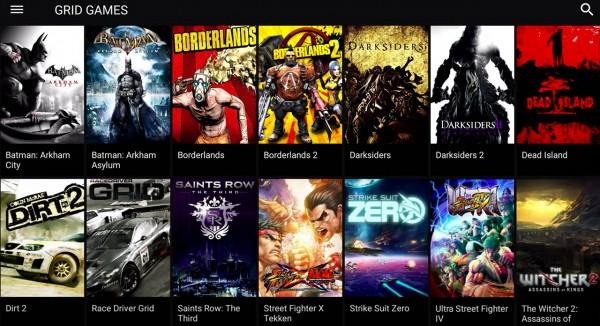 We got the chance to see this newest GRID update on the 13th of November. Once NVIDIA updated our SHIELD to allow us to see the newest version of NVIDIA GRID at home, we've been playing non-stop.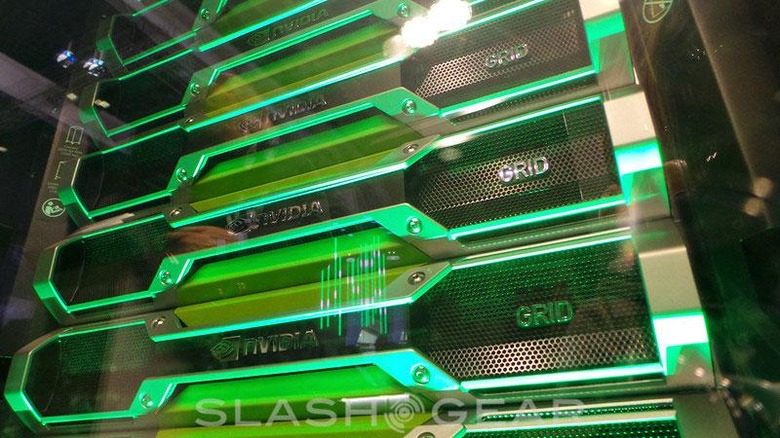 The biggest difference between NVIDIA GRID Beta and NVIDIA GRID's full release is its user interface. GRID GAMES is a new section in the SHIELD Hub, right below MY PC GAMES, MY MEDIA APPS, and MY ANDROID GAMES. It's part of the family now.
Inside you'll be able to play the following – all for free, for now – until June 30th, 2015.
• LEGO Batman 2
• LEGO Marvel Super Heroes
• Street Fighter X Tekken
• Ultra Street Fighter IV
• Alan Wake's American Nightmare
• Astebreed
• Batman: Arkham Asylum
• Batman: Arkham City
• Borderlands
• Borderlands 2
• Brutal Legend
• Darksiders
• Darksiders 2
• Dead Island
• Dirt 2
• Race Driver GRID
• Strike Suit Zero
• Saints Row: The Third
• The Witcher 2: Assassins of Kings
• Trine 2
NVIDIA also promises that there'll be one new game PER WEEK until June at least. That's a hefty promise, to be sure.
All of the games on GRID are working now, all working with the NVIDIA SHIELD Wireless Controller like a charm, for the most part. For now we're testing with high-speed Wi-Fi in Bismarck, North Dakota. That should be rigorous enough, but we'll eventually be heading out with the AT&T 4G LTE we've got on the LTE NVIDIA SHIELD Tablet as well.
Wrap-up
Additions and upgrades to an already great tablet – what more do you want? They're all free, and NVIDIA GRID will continue to be free until June of 2015, at which point we'll know pricing for different tiers of content. We'll reserve further judgement for that release time.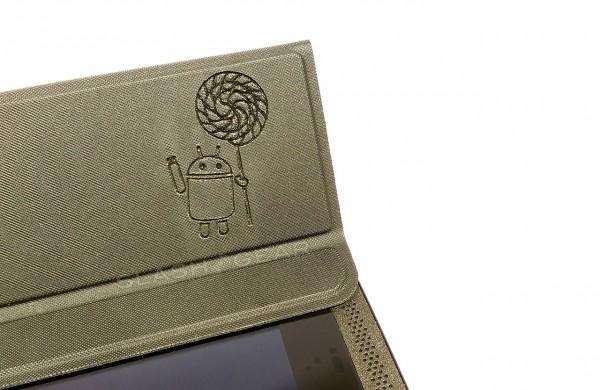 NVIDIA SHIELD Tablet remains easily one of the finest tablets on the market, given a clear value boost not only by Lollipop, but by NVIDIA's quickness in delivering this software upgrade. Besides the Nexus 9 – also powered by an NVIDIA Tegra K1 processor – this is the first non-Nexus tablet in the world to see an upgrade to Android 5.0 Lollipop.
NVIDIA's made clear here, once again, that demonstrating lasting value to consumers is their number 1 priority when it comes to the SHIELD brand.