NVIDIA SHIELD Tablet LTE Review
Welcome back to what I consider the world's most versatile tablet. When I reviewed the NVIDIA SHIELD Tablet just a few weeks ago in its Wi-Fi edition, it became immediately clear what NVIDIA was aiming for – a tablet that's made for gamers, but rolls with the punches for anyone else that might want to take a stab at it. With the LTE version of this slate, I honestly can't think of a tablet better suited to be my one companion for travel, at-home entertainment, and gaming.
Before you go too far into this review, be sure to have a peek at our Original NVIDIA SHIELD Review as well as our NVIDIA SHIELD Tablet (Wi-Fi) Review for a full SHIELD family picture. Each of these devices are available through NVIDIA and retailers at the time this review is published – immediately if not soon.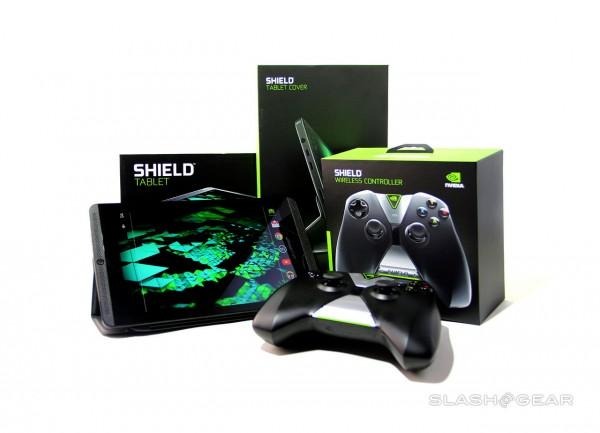 Hardware
NVIDIA SHIELD Tablet works with an 8-inch Full HD (1920 x 1200 pixel) IPS LCD Display. Inside you've got 32GB of storage (while the Wi-Fi version has 16GB) and you've got a microSD card slot with the ability to add 128GB more.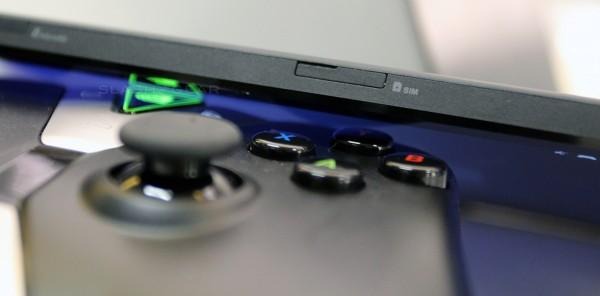 Audio is provided by a headphone port and a couple of front-facing stereo speakers. You've also got dual bass reflex ports, providing you with an audio experience that's unmatched in tablet form. The only competitors this device has for audio right this minute are the original NVIDIA SHIELD and the HTC One (M8).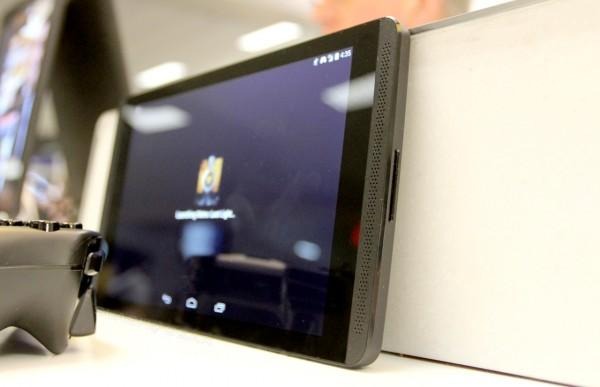 Embedded in the upper right-hand side of the tablet is the NVIDIA DirectStylus 2. This stylus is able to bring some real graphics processor-based artwork, notes, and general control to your tablet experience. Even if you don't plan on using it, it's completely unobtrusive – it fits completely flush with the edge of the tablet.
You can see more on this piece of equipment on its own in our NVIDIA SHIELD Tablet DirectStylus 2 Review.
Up front and around back you've got 5-megapixel cameras. The back has autofocus and both sides have HDR capabilities. Both versions of the SHIELD Tablet work with 802.11 a/b/g/n 2x2 MIMO (2.4GHz and 5GHz) Wi-Fi.
LTE exists inside bands 2, 4, 5, 7, and 17 (1900, 1700, 850, 2600, 700), meaning you're able to roll with AT&T as well as T-Mobile USA LTE inside the United States. Have a peek at a couple of AT&T 4G LTE speed tests here and stay tuned as we continue to test throughout the United States.
Software
NVIDIA's software support for the SHIELD family has been nothing short of astounding. Working with an NVIDIA GeForce GTX graphics card means getting updates every time there's a new game on the market. Working with an NVIDIA SHIELD device means getting not only the newest Android features available, but getting new features years after release.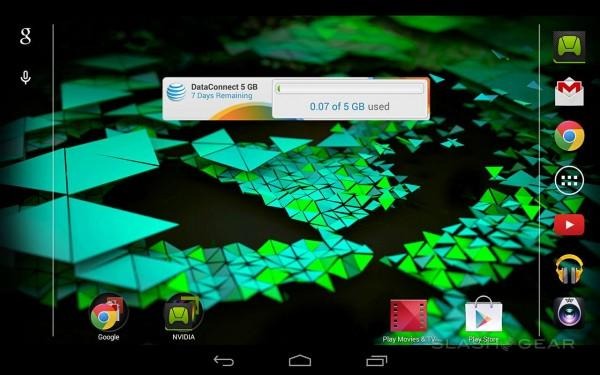 There's not one Android device on the market that can boast the number of feature updates the original NVIDIA SHIELD has gotten. That's not bug fixes, but added features. When the NVIDIA SHIELD Tablet was released, NVIDIA didn't replace the original SHIELD, they just added a new form factor to the family. Both the handheld and the tablet now get updates on the regular.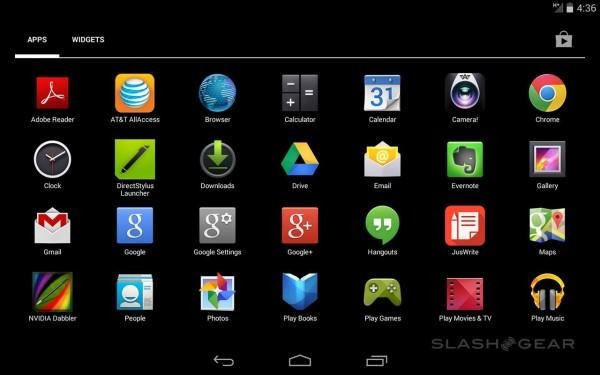 There aren't many differences between the Wi-Fi SHIELD Tablet and the LTE version we've got here. Added is a single AT&T app for tracking data and the Android-based mobile data settings that go along with SIM card support.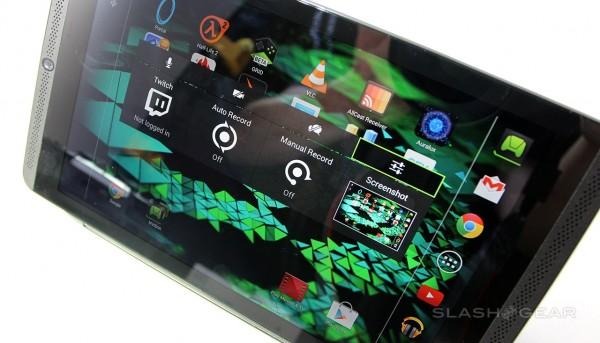 NVIDIA SHIELD Tablet's abilities in Twitch streaming work just as well on LTE as GameStream. Extremely well. Surprisingly well. Manual and Auto recording of the device's display have become indispensable to me in testing and sharing apps as well as in recording games – it's going to be difficult going back to a tablet that has no such set of abilities, that's for certain.
Gaming
NVIDIA GameStream on the go – just what we've been waiting for since the first time NVIDIA announced the original SHIELD. I've tested game streaming in Minneapolis, Minnesota from my PC at home in Bismarck, North Dakota. I've tested game streaming in Las Vegas, Nevada from my PC at home in Bismarck, North Dakota.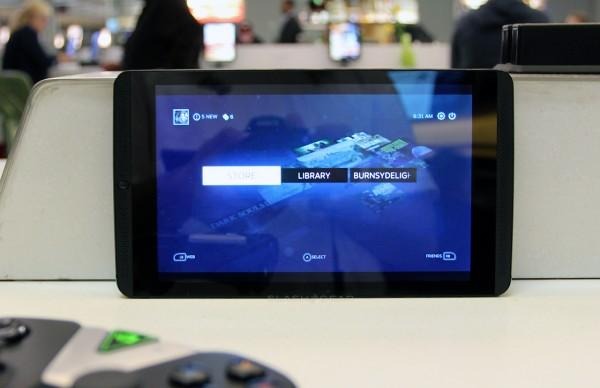 While I'm not surprised that this technology works, I am shocked at how well it works. Games that prove difficult to maneuver are those that require a second screen between their launch and gameplay – Origin with Titanfall, Uplay with Watch Dogs – but they do launch nonetheless. Everything else works without a hitch.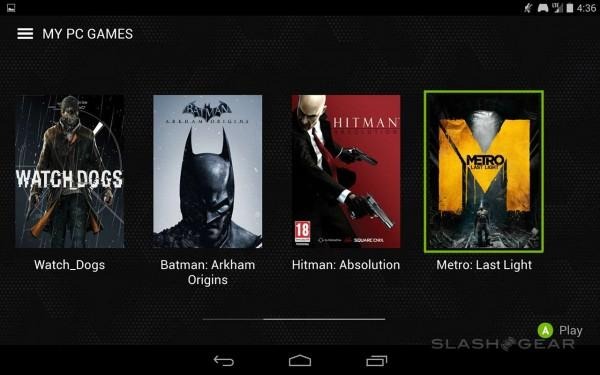 NVIDIA's GRID app is also available, giving you free access to games like Dead Island, Street Fighter X Tekken, Borderlands 2, and Saints Row: The Third. These games are streamed from NVIDIA's GRID servers in California and the app is "not available in all regions" – but we've not been able to find a city inside the USA that hasn't worked yet. That includes Minneapolis and Bismarck, too.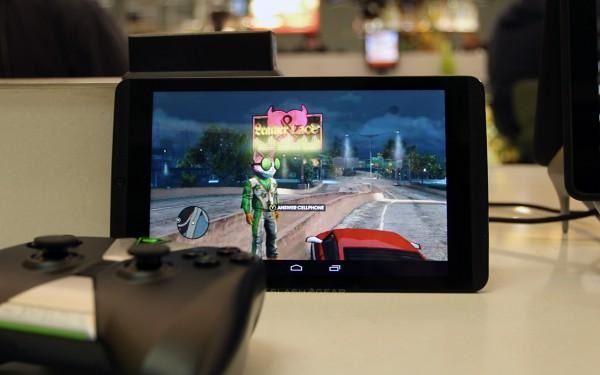 GRID and GameStream take their few competitors to lunch. There's nothing this reliable on a portable system like SHIELD Tablet anywhere else.
Android gaming is also ramping up. This system is based in Android and runs Android 4.2.2 KitKat right out of the box. NVIDIA's version of KitKat is as close to the Google-made KitKat as you're going to get without going entirely Vanilla. Outside of their additions to settings and the addition of GameStream and SHIELD Hub apps, it's pure.
Above you're seeing the game BombSquad played on the SHIELD Tablet LTE, this game runs with onscreen controls as well as automatic NVIDIA wireless controller support.* Easy peasy.
*NOTE: This review originally suggested that BombSquad required the use of NVIDIA's gamepad mapper to work with their wireless controller – that's not actually true. Our first instinct was to run the gamepad mapper because we've tested so many other games without native support – BombSquad is set right off the bat!
Below you're seeing Orborun: simple controls, left and right. You can either choose to control with tilt or with taps on the left or right of your display.
Next you'll see what might be the most visually spectacular game on Android today – Star Horizon. This game has just been released to the platform and plays amazingly with or without the SHIELD Controller.
Battery Life
Battery life on the LTE version of the NVIDIA SHIELD Tablet is largely the same as the Wi-Fi version of the tablet. While LTE was a big drain on battery life several years ago when Verizon launched their services, AT&T and T-Mobile USA – and everyone else with LTE, for that matter – have made with the fixes. No longer is LTE battery drain a major factor in our daily considerations for device uptime.
That said, streaming gaming on the NVIDIA SHIELD Tablet with full display brightness will drain its battery in a matter of hours. We've streamed a game across state lines with full brightness for upwards of 6 hours at a time. Playing Android games locally results in a full day's use.
When the SHIELD Tablet's display is off, battery drain flatlines. Without the tablet awake, SHIELD Tablet can last for days and days. This device has a 5200mAh battery – that's massive, even for a tablet. It'll serve you well.
Wrap-up
The NVIDIA SHIELD Tablet with Wi-Fi and 16GB of internal storage will run you $299 MSRP, while the 32GB LTE version will cost $399. We'd recommend picking up a SHIELD Cover along with whatever model you get – that'll cost you $39 for a magnetic flap that attaches to the side of the tablet extremely well, protecting your precious glass display in the process.
The NVIDIA SHIELD Controller should also be a relatively easy decision with this tablet if you're planning on playing PC games or utilizing NVIDIA GRID. That'll cost you a cool $59 USD – cash well spent.