Nokia gets Windows Phone 8 fever: Lumia 920 and 820 wrap-up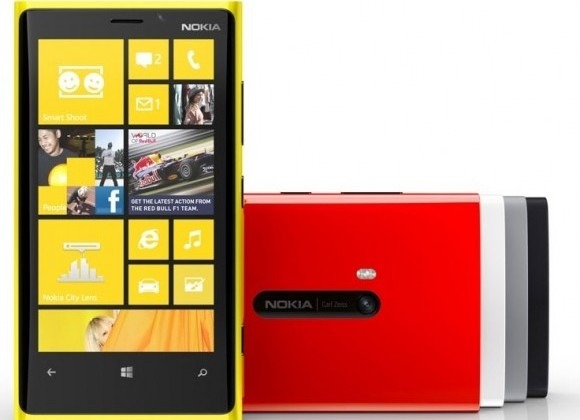 We've been at Nokia's Windows Phone 8 event all morning, and the event has given us plenty to talk about. Most important is the reveal of the Nokia Lumia 920, which many figured was going to be officially announced at this event. The Lumia 920 is here at last, and it's definitely worthy of being called Nokia's new flagship device. Naturally, we managed to get some hands-on time with it, and we were pretty pleased with what we saw.
That wasn't the only major announcement from today's Nokia event, however, as the company also announced the Lumia 820. The Lumia 820 is a Windows Phone 8 handset for the budget-minded consumer, but aside from a few downgrades in some places, the Lumia 820 comes packed with the same hardware that the 920 does. Those interested in the Lumia 820 should be sure to check out our hands-on with the device to get a better feel for how it is.
With the release of the Lumia 920, Nokia is rebooting PureView, and showed off some pretty impressive results. We don't have a solid release date for either handset yet, but both will be arriving in a variety of colors before the year ends – that's with LTE and HSPA+ functionality too. The Nokia Lumia 920 will also be packing a glove-friendly touch screen when it arrives, and Nokia also announced a range of accessories for the device as well.
Some of those accessories include the JBL Power Up speakers and the Fatboy charging pillow – which allows for wireless charging of your handset. We went hands-on with some of those accessories, so have a look at it to see if they might be some extras you'd be interested in buying. The Lumia line will be getting AOL's entertainment hub through AT&T, and the company also announced today that over 7 million Lumias have been sold to date. Will the Lumia 920 and 820 boost that number? You can bet that Nokia is hoping so, and from what we saw, the company just might have a pair of winners on its hands. Stay tuned.