Nokia Lumia 920 official: PureView Windows Phone 8 flagship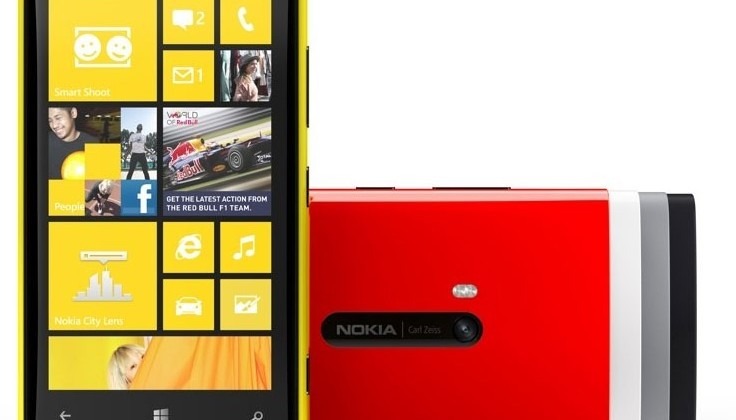 Nokia has officially announced the Lumia 920, its flagship Windows Phone 8 smartphone, complete with Carl Zeiss lenses and PureView camera technology. Inside, WP8 runs on Qualcomm's Snapdragon S4 chipset, while there's wireless charging to cut the nest of cables. According to Nokia, even though there's only an 8.7-megapixel camera inside, it will still deliver the best photos of any smartphone.
The 920 may not have the same 41-megapixels of the 808 PureView, but it does bring a new sensor and lens technology. It can smooth out hand-shake by a so-called "floating lens" system, which works for both stills and video. The latter is recorded in up to 1080p HD.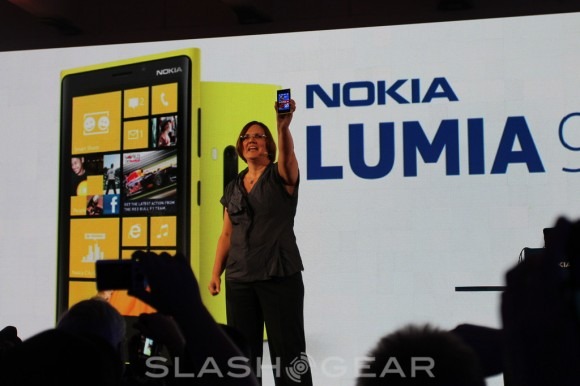 As for the screen, that's a Pure Motion HD+ 4.5-inch WXGA higher-than-720p HD panel, with a curved glass cover and clad in a polycarbonate chassis that will be available in yellow, red, white, grey, and black. There'll also be exclusive Nokia apps, and Nokia Maps integration including offline support with voice turn-by-turn navigation.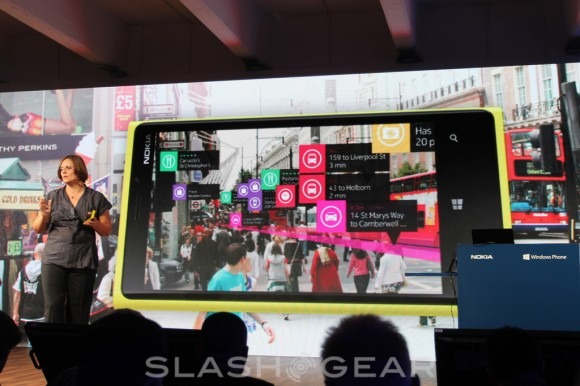 Meanwhile, Nokia City Lens will also be built into the Lumia 920, an augmented reality system which will float suggestions for restaurants, entertainment, and other options, on top of a real-world view of the scene ahead. Nokia Maps will also get augmented reality, triggering automatically when you shift the phone from looking ahead to looking down at your feet.
Inside, there's a 2,000 mAh battery, which Nokia insists is enough for a full "average" day, and which can be recharged using the new Fatboy charging pillow. The dualcore 1.5GHz S4 processor is tipped to be up to 30-percent more battery-efficient than quadcores.
Nokia hasn't confirmed pricing for the Lumia 920, but has said it will be available pentaband LTE and HSPA+ variants later in 2012.