Nexus 9 (HTC T1) tablet leaks its backside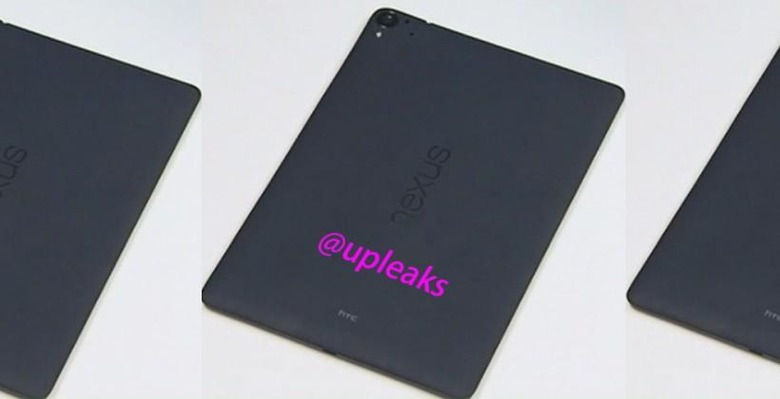 There should be little doubt at this point that HTC is making a tablet. This tablet has appeared in documents of many kinds over the past few weeks, even going so far as to be mentioned by NVIDIA
by name. Now the device has appeared in a leaked image – just one – that shows it to be very similar in appearance to the NVIDIA SHIELD Tablet. Right down to the shiny logo on the back, right on top of flat matte backing.
This device has been the subject of rumors and leaks for weeks – if not years. Google released
with HTC and hasn't joined forces with them since. In the absence of a
, it's certainly time for a turnaround. The above leaked image comes from
, if it wasn't obvious.
NOTE: This device also appeared at the FCC this week.
Here's what we're to understand about the device thus far – and note that these specifications may change, and are based on unconfirmed rumors:
Display: 9-inch IPS LCD with 1920 x 1200 pixel resolution
Processor: NVIDIA Tegra K1 Denver (64-bit)
Back Camera: 8-megapixel (Sony)
Front Camera: 1.6-megapixel
Storage: 32GB onboard, microSD card slot for 128GB more
We're still skeptical about the microSD card slot as Google has shied away from said slots in Nexus devices of all kinds. They still do give love to the Google Play Editions of devices, on the other hand, so we shall see.
This HTC-made Google Nexus tablet will almost certainly have front-facing speakers and a lovely set of accessories. A
is likely in the works as well as a standard flip cover – complete with magnets.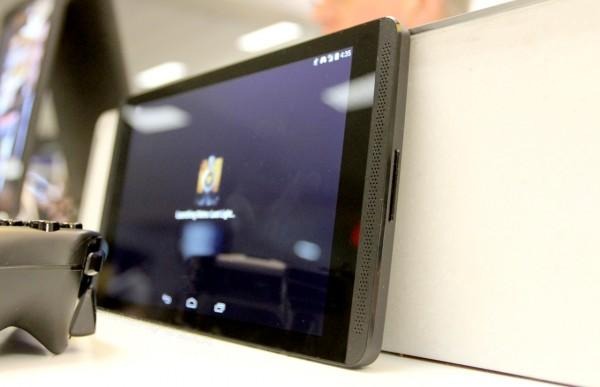 You may want to have a peek at our
or – if you love data – our
NVIDIA SHIELD Tablet LTE Review
(seen above) for more information. More information, that is to say, on what this HTC-made tablet will likely look and feel like.