Google Nexus One gets official [Video]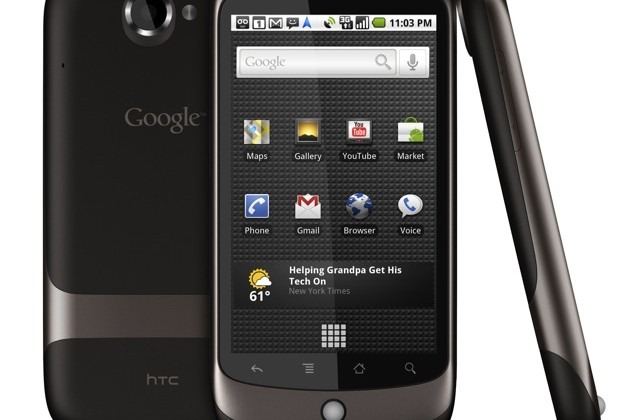 Google have officially launched the Nexus One, and it's available to order through the search giant's new webstore.  As expected, Google have partnered with T-Mobile in the US to offer the HTC-built Nexus One; however, Google also revealed that, as of Spring 2010, the "superphone" will be available through Verizon Wireless in the US and Vodafone in Europe.  Unlocked, the GSM Nexus One is priced at $529 with free two-line engraving on the back, a case, wall-charger and USB cable; subsidized by T-Mobile, it drops to $179.  Both options are shipping now, and can be ordered and activated entirely online; Google will also ship the unlocked Nexus One to the UK, Singapore and Hong Kong, with other countries (and localized versions) promised soon.Video demos after the cut
In terms of specifications, the Nexus One has a 3.7-inch 480 x 800 capacitive AMOLED touchscreen, WiFi b/g/n, HSPA (7.2/2) and Bluetooth 2.1+EDR, along with a 1GHz Qualcomm Snapdragon processor and 512MB each of flash memory and RAM.  So far you'll still only be able to load applications to that 512MB, but Google are promising that in the future third-party software will be encrypted (to prevent piracy) and able to be installed to a microSD card instead; a 4GB card is included in the Nexus One.
The Nexus One is the first device to run Android 2.1, with new 3D graphics, animated wallpapers (that respond to taps), a new version of the applications menu and voice recognition control for every text-entry field in the OS.  Google also demonstrated an upcoming version of Google Earth for Android, which will allow you to do the same "flying" browsing as in the desktop software, as well as navigate to landmarks via spoken commands.
Google Earth on Nexus One:
As it stands, the Nexus One doesn't support multitouch – Andy Rubin said they are "considering" rolling it out.  What you do get is a 5-megapixel camera with autofocus and flash, the "best" onscreen keyboard (according to HTC's Peter Chou) and dual microphones for noise reduction.  There's also GPS, light and proximity sensors and a digital compass.
It's worth noting that the unlocked version of the Nexus One doesn't support the 3G bands that AT&T or Rogers Wireless operate; if you try to use it on those networks, you'll only see maximum EDGE data speeds.  Full specifications of the Google Nexus One here; more images from the launch here; we'll have hands-on feedback very soon!
Google Nexus One demo one:
Google Nexus One demo two: