New iPad stock shortage fueled by Sharp display delay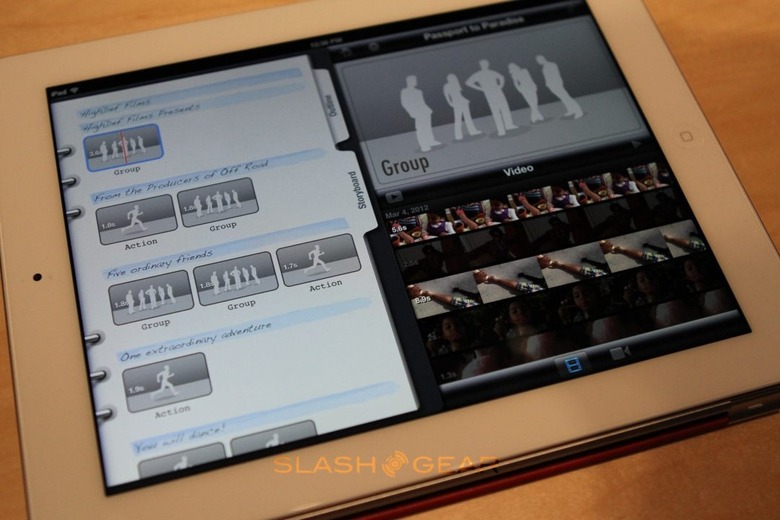 Apple's new iPad will launch using only LG Display and Samsung Retina Display panels this Friday, it's claimed, with Sharp's LCD production unable to meet the Cupertino company's demand. In fact, according to the WSJ's source, Sharp is yet to deliver a single panel to Apple's third-gen iPad production lines, after encountering unforeseen problems meeting the tightly managed hardware requirements in place. Launch-day stock of the new iPad is already constrained, with current online pre-orders listing a 2-3 week delay before delivery can be expected.
Nonetheless, Sharp is expected to remain a supplier for Apple's tablet, and its LCD IPS panels are tipped to begin shipping to Apple as early as this month. The shipments had initially been expected from late December.
Meanwhile, LG Display is also believed to have encountered difficulties initially shipping its panels, and the source declined to comment on whether it is currently providing units to Apple.
The struggles to produce high-quality, pixel-dense screens could leave Samsung in a stronger than ever position with Apple. The Korean company expects Apple to spend as much as $11bn on components in 2012, and analysts claim LG Display and Sharp's issues gives them a far better negotiating position.
Dubbed Retina Display by Apple, the panel technology is actually believed to be Super High Aperture (SHA) where "applying approximately a 3 µm thick photo-definable acrylic resin layer to planarize the device and increase the vertical gap between the ITO pixel electrodes and signal lines" increases individual pixel aperture and allows for denser resolution, according to DisplaySearch. However the process is also more costly and complex than for traditional LCD production, something which seems to have caught out both Sharp and LG Display.
New iPad shortages had already been predicted, and while Apple looks to be able to ramp up production once Sharp begins its panel deliveries, it's still unclear how many units will be made available and how that will hold up to the expected high demand. The iPad 2 suffered stock shortages for several months following its launch.
More on the new iPad in our full hands-on and at the Apple Hub.