Apple to spend $11bn on Samsung parts in 2012 claims exec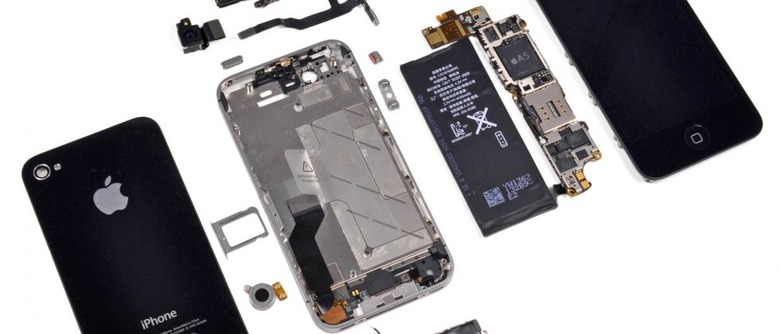 Apple may be attempting to reduce its reliance on Samsung components, but its bill from the Korean firm is likely to be the largest to-date according to one exec: up from $7.8bn in 2011 to as much as $11bn by the end of 2012. "The amount of the current contract is around $9.7 billion" a Samsung executive told The Korea Times on understanding of confidentiality, but "is expected to rise to $11 billion by the end of this year as Apple is planning to release a smaller iPad, probably with a 7.85-inch screen, and to sell more of its MacBook Air PCs using Samsung's faster solid state drive storage."
Legal teams from Apple and Samsung have been locked in patent-related litigation for months now, but that courtroom sparring has gone on alongside a close supplier/customer relationship that goes to the heart of many of Apple's coveted products. Samsung provides NAND flash memory, mobile processors, displays and more already, and is supposedly ramping up investment into new screen technologies as part of a $41.1bn scheme to become even more dominant.
According to the insider, Apple isn't just looking to Super High Aperture LCD panels for its hardware either; OLED is potentially on the cards. "Samsung is putting huge resources into becoming the world's first OLED panel supplier to Apple for use in i-branded devices" the executive source claims. "Apple has the intent to use Samsung's OLED technology, however, Apple doubts the output commitment for OLED screens by Samsung."
Meanwhile, the total spend figure is expected to increase again in 2013 and 2014, the latter being the final year covered in Apple's current supplier agreement with Samsung. Apple's rising star is a mixed blessing for Samsung: as a key source of components it's a welcome income stream, but it's also a reminder that the company's own products have yet to achieve anywhere near as much success.
[via UnwiredView]