Meet the Nexus tablet (before Google announces it)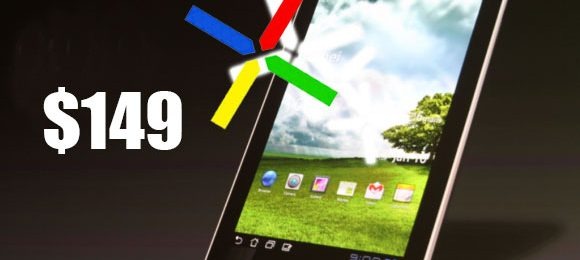 This week we've once again had an above-average amount of tips being pointed directly at the idea that the next
that will be released by Google will also be
. This device will be a tablet, as confirmed by Google's Eric Schmidt back in January with his
comment. This device will certainly be an example for Google's next big operating system update, will more than likely have a 7-inch display, and it will cost users just $149, per an
as well as NVIDIA's own
which takes their quad-core Tegra 3 processor down below $200 USD.
What you see above is
at CES 2012 then never heard from again – can you imagine why? The version of Android you're going to see on this device will probably not be
already, but perhaps 4.2 or higher, still called
, and the whole shebang will be pumped out by
in just weeks.
NVIDIA'a Kai strategy has them powering down the innards of tablets to a point where they can continue to roll out quad-core for high-powered gaming but can afford to offer tablets below $200. According to a
there's a device out there being tested under the name Nexus 7. This device is being shown as running Android 4.1, has the same resolution as the tablet NVIDIA presented at CES 2012, and has the same processor inside that we've seen in the ASUS Transformer line since the Transformer Prime.
Will we see a 7-inch 768 x 1280 pixel NVIDIA Tegra 3 quad-core processor toting Google ASUS Nexus 7 at Google I/O this year? All signs point to yes!