LG G Flex hands-on: AT&T gets curvy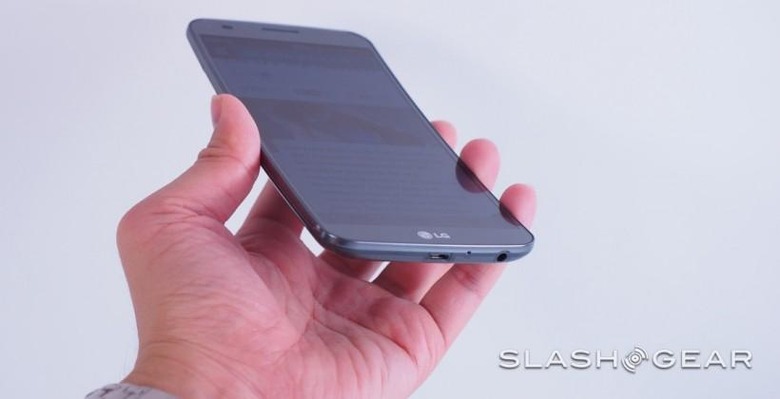 Just because a smartphone can flex, doesn't mean it will on a regular basis. The LG G Flex does have the term in its title, but – rather similar to the S Pen in the Samsung Galaxy Note series – the amount of times we're seeing the feature in action is not one whole heck of a lot. Here LG goes gigantic – with a device that's curved and CAN flex, but does a lot better at describing its best uses when you first slide it into your pocket.
We've had our first looks at the LG G Flex earlier this year. LG has been quick to bring this device to everyone's hands, not just regions where it'd be released in said iterations. Therefor we had a look at the international version of the device back in December of 2013 in what was then called our LG G Flex Review. Now we're looking at the AT&T version.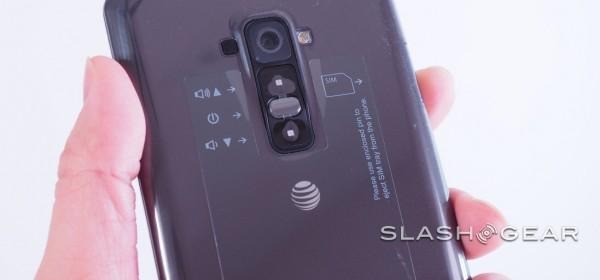 While the LG G Flex will be more or less the same device here as it will be with T-Mobile, you'll find AT&T's version working in a number of different areas of the country on 4G LTE where T-mobile's 4G LTE network does not yet reach. All the way up here in Bismark, North Dakota, is a good example of a place where few networks reach extremely reliably – and fewer still work with 4G LTE. As it stands, we're mostly on HSPA+, but in an good, solid way with the G Flex.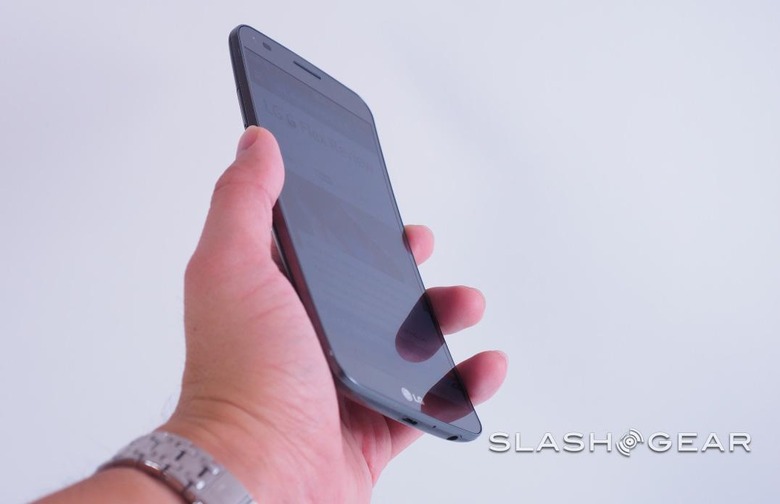 This machine is a beast – it's 6.32 x 3.21 x 0.34 inches – curved, though it is – with a weight at 6.24 ounces. This is a device whose size compares to that of the HTC One Max and the Nokia Lumia 1520, with 5.9-inch and 6-inch displays respectively.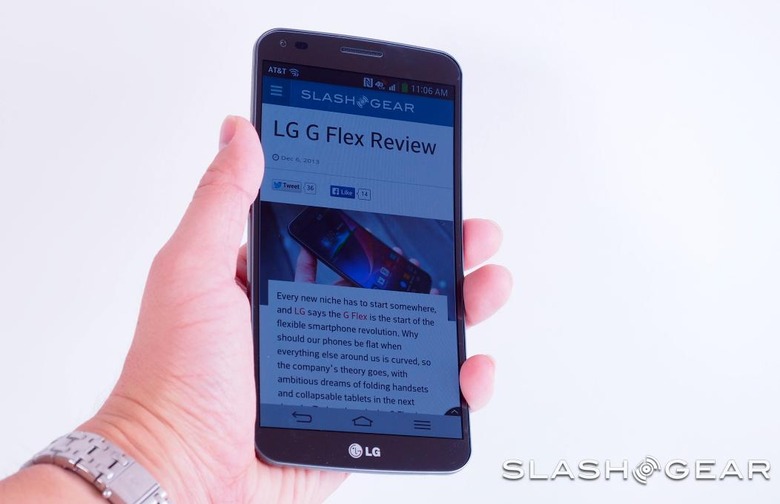 The LG G Flex here continues to roll with a 6-inch display (the same as its international release) with 720p HD OLED technology to back it up. That's a bit under the HTC One Max's 1080p display resolution, and significantly less sharp than the Samsung Galaxy Note 3's 1080p display – though that panel comes in at 5.7-inches, too.
But again – as we'll continue to note until the cows come home – it's all relative when you've only got one device in your hands all day long. The LG G Flex works with a display that's wholly unique – for the moment – as well, with more than one angle pointed directly at your eyes at once. There's Samsung's Galaxy Round, too, but until it's released on a wider scale than the limited Asia-based push we've seen so far, the LG G Flex will stand alone as the first USA-based market-ready curved display on a smartphone.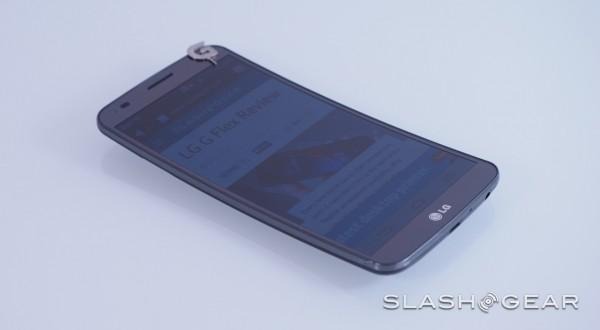 We'll be putting this device through the paces over the next few days and will bring you a full-fledged review when we've got a good enough idea of how well it functions. Let us know what you want to know about this AT&T version of the device right this minute and we'll do our best to see that your questions get answered.