T-Mobile LG G Flex release hits alongside blue-keyed QWERTY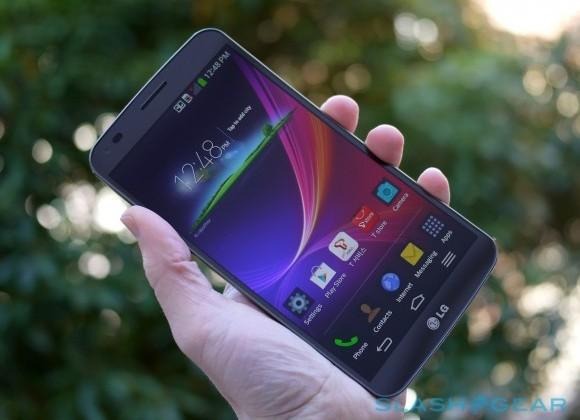 Two devices will be arriving at T-Mobile USA soon, so says the carrier, with the larger bringing up the curviest of market cut-outs with the LG G Flex. The LG G Flex full SlashGear review should give you a basic idea of what it's all about, while this release is coming in right alongside a strange addition to T-Mobile's ranks: a new QWERTY.
While it's always a suspicion in the back of our minds that someday, somehow, there won't be any more physical keyboards sent out on smartphones, some brand or another always comes back with a new one. And it's usually LG. Here LG brings the LG Optimus F3Q to the market with a blue keyboard, no less – making certain we understand that they mean business with this particular release.
The LG G Flex is hitting pre-orders immediately, and will be released with the company's Simple Choice Plan right off the blocks. Here users will be buying the phone with $0 down and 24 equal payments of $28 USD per month, one payment per month for 2 years, as it were. If you decide to leave this payment plan early, you'll be responsible for the full cost of the phone: $672 USD.
The LG Optimus F3Q will be released with a similar plan at 24 monthly payments of $13 USD, the final cost being $312. This smaller device will be available from T-Mobile retail stores starting on the 5th of February with a 5-megapixel camera on its back, a 4-inch IPS TFT display up front, and Android inside.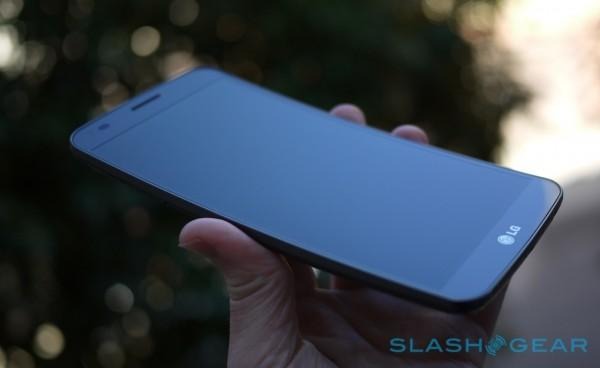 Oddly enough, the LG G Flex will be sent up with a Netflix connection as well. Users who purchase the LG G Flex (LG G Flex smartphone purchase & qualifying service req'd) between the 5th of February and the 30th of April will be able to submit a request to LG. Through LGNeflixOffer.com/TMobile, users will get a cool 6-month connection to Netflix with their Unlimited Streaming Plan. Normally that's $7.99 per month.