iPhone SE 2 release rumors and price details we know so far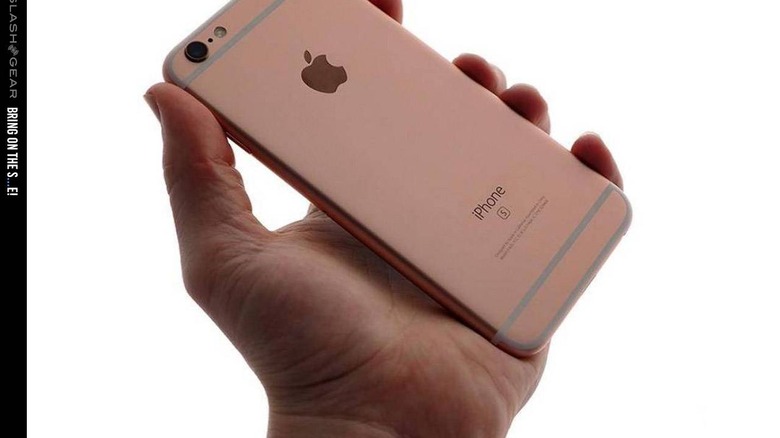 The last iPhone SE was Apple's love letter to the iPhone 4, a smartphone design that lasted for several years before giving way to the larger iPhones we know today. Now that the design is fully rounded-edged and beyond-rectangular (for the most part), what's left for a new iPhone SE 2 to do? Today we're taking a peek at all the tips, rumors, and release date targets likely for the year 2020. This might be the second coming of the iPhone SE, the last of the tiny iPhone devices!
Just the basics
All in a tiny nutshell here, the iPhone SE 2 – or "iPhone 9" as it might be called – is rumored to have a 4.7-inch display. This phone's specifications also include a new A13 chip, Touch ID (fingerprint scanner), a single camera on the back, and 3GB RAM inside. The iPhone SE 2 will likely come in silver, space gray, and red casing colors, and will have an industrial design not unlike the iPhone 8.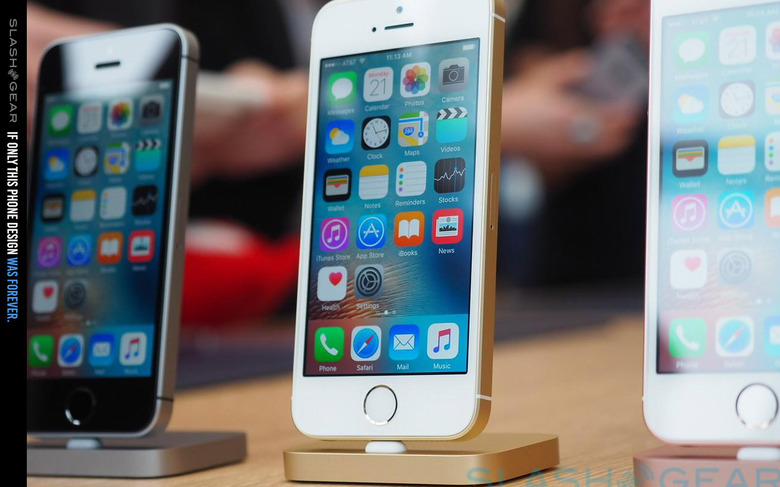 NOTE: Pretty much everything you read in this article is based on rumors and insider tips – per links throughout the article to sources. It will not be until Apple reveals the iPhone SE 2 release date – if such a thing is meant to be – that we'll know all of these details for certain. It's likely that an early 2020 reveal date will be in order.
Based on our analysis, we can suggest a likely iPhone SE 2 Apple event reveal date of March 23, 2019. It's likely that an iPhone SE 2 revealed on March 23 would then have a pre-order date of March 25, 2019. Those details would then indicate an iPhone SE 2 release date on April 3, 2019. But plans may change before the date of said event – we shall see!
Everything Reported
Above you'll see the Apple Phone SE, first revealed on March 21, 2016. This new device will not be the same as that original iPhone SE. Back when we asked: Why does the iPhone SE exist? According to analysis from Ming-chi Kuo, this new iPhone SE 2 will not look like the iPhone SE, but instead will have a look like the iPhone 8 and a set of parts similar to that same device. It'll have 3GB RAM, a minimum internal storage of 64GB, and a max of 128GB.
It's been suggested more than once that this new iPhone SE 2 will cost approximately $399 USD. That'd fit right in with the chart for price spread right now – replacing the iPhone SE and standing firm against the Google Pixel 3a (and eventual Pixel 4a, also from Google). The chart below comes from creator Ben2001!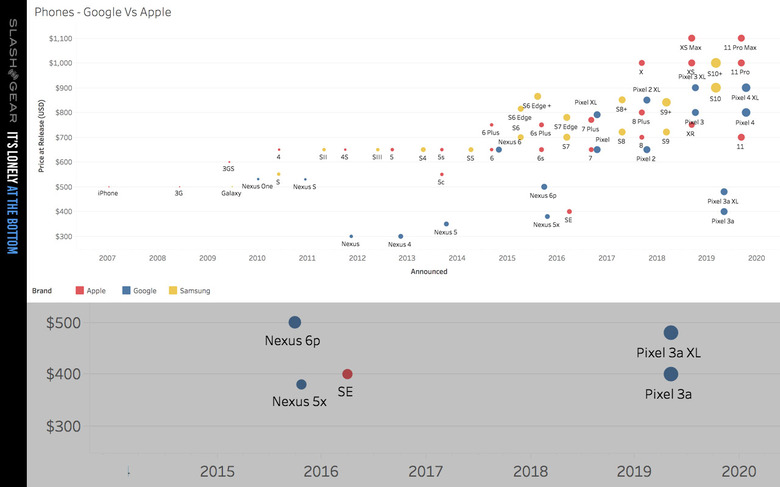 The new iPhone SE 2 (or iPhone 9, if you prefer), will quite likely cost less than the phone it's meant to replace. As recent as January of 2019, Apple was selling the first iPhone SE for approximately $249 USD. That's no longer the case – unless you find said phone at a reseller, of which there are many.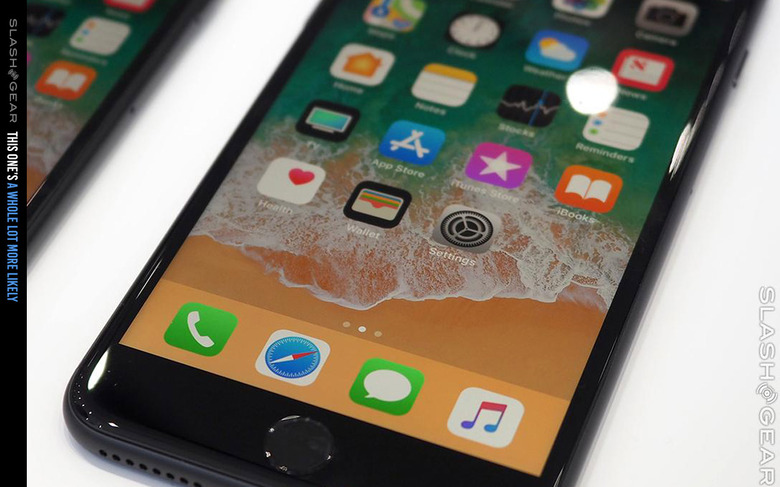 There was some Nikkei news on the matter which pointed toward market reasoning for a new iPhone SE 2. There they suggested that a "Spring 2020" launch would in order – which would match with the original release of the iPhone SE in 2016.
While the most recent rumors point toward that 4.7-inch display, we've also seen tips about a new set of displays in several different sizes. LCD for the iPhone SE 2, of course, but OLED for others. What's clear here is that Apple's iPhone display sizes are not set in stone. This is about price, not about size – it could be wild!