iPhone SE revival rumored for 2020 as Apple looks to reclaim market share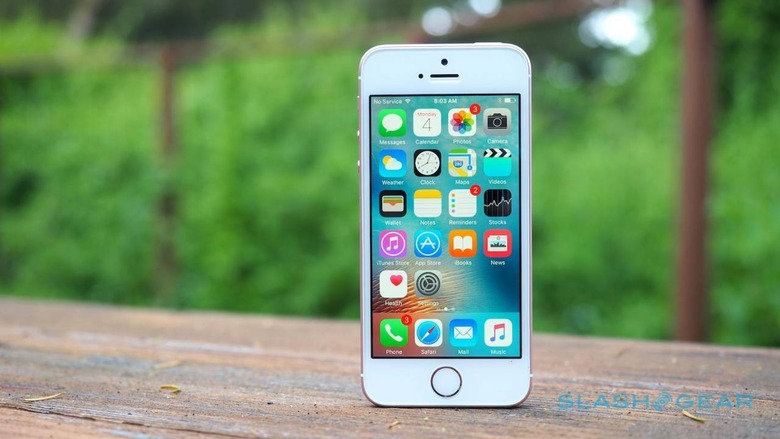 Do you miss the iPhone SE? If you do, you certainly aren't alone, as here in 2019 – three years after the phone launched – it's still a frequent topic of discussion. To help bring up slumping sales, Apple may end up reviving the iPhone SE line with a new, low-cost iPhone that's currently rumored to launch in 2020.
This new report comes from the folks over at Nikkei Asian Review, who claim that Apple might tap the SE line once more to help it regain some market share. Nikkei's sources say that neither a name for the phone nor its price point have been decided yet, but that it will be similar to the 4.7-inch iPhone 8.
If that's true, it means we won't see an actual 4-inch iPhone SE successor but rather one that's a little bit bigger. While these unnamed sources say that the new iPhone SE could share a number of components with the flagship phones Apple will reveal next week, it'll also use an LCD display as a cost-cutting measure.
The expectation is that this phone will launch in spring 2020, when sales of Apple's flagship devices from 2019 begin to slow down. Looking at Apple's current lineup, it could certainly use a low-cost phone. Currently, the least expensive iPhone one can buy is the iPhone 7, which starts at $449.
If Apple can launch a phone that's less expensive than the iPhone 7, it could potentially pull some market share away from Huawei, which has surpassed Apple in terms of global sales. In a recent report on the state of the European phone market, Canalys found that mid-range devices are big money makers for companies like Samsung and Huawei. With that in mind, Apple would almost certainly benefit from reviving the iPhone SE line and padding out its own mid-range offerings.