Samsung extends Euro smartphone lead as iPhone share shrinks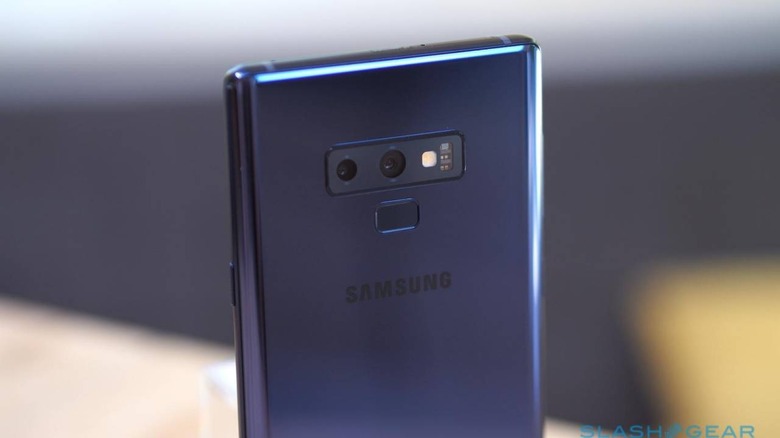 The smartphone wars rage ever on, and today, we're getting a better idea of who's on top when it comes to European markets. Analytic firm Canalys has reported on the state of the European phone market at the end of Q2 2019, with Samsung emerging as the quarter's clear winner. Xiaomi was another company who enjoyed a surge in sales over the quarter, at the expense of other companies like Apple and Huawei.Canalys reports that Samsung's smartphone shipments grew 20% year-over-year, finishing at a total of 18.3 million handsets shipped. That was enough for Samsung to snag 40.6% market share, more than twice the market share of any other company in the top five.
What was responsible for Samsung's big growth boom? Mid-range devices, with Canalys saying that the A-series accounted for more than 12 million of Samsung's shipped units. The firm also noted that the A10, A20e, A40, and A50 shipped more units combined than any other company's entire smartphone lineup. Flagships might get the big reveals and most of the coverage, but it's clear that mid-range devices are a big moneymaker too, at least in Samsung's case.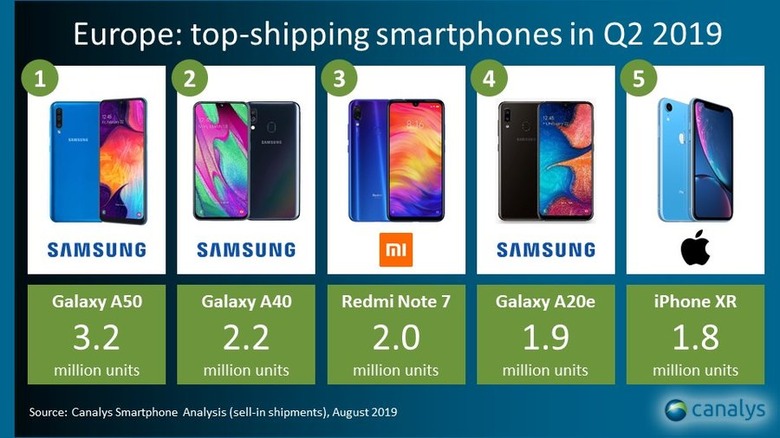 Huawei finished in second place overall for the quarter, but saw a 16% decline, showing that the company's struggles in the US are having a global effect on its sales. Still, Apple saw an even larger decline than Huawei, though not by much – Apple saw shipments drop by 17% year-over-year, shipping 7.7 million units during the quarter with the iPhone XR squeezing into the top 5 handsets with 1.8 million shipped.
Samsung isn't the only success story for the quarter, as Xiaomi saw a huge 48% increase in shipments over the same quarter a year ago. The company shipped 4.3 million units during the quarter, which is good for 9.6% market share. It has a long way to go before it can challenge companies like Samsung and Huawei, but it's closing in fast on Apple.
Finally, HMD Global finished the quarter in fifth place with 1.2 million phones shipped and 2.7% market share. It'll be interesting to see what happens from here, particularly if Samsung's efforts in the mid-range space can continue to keep it in first and whether or not Xiaomi can further close the gap on companies like Apple and Huawei.