iPhone 8 release specifications point to 2 massive release options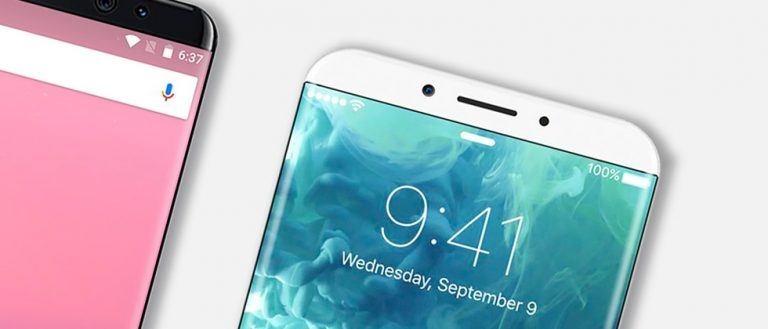 Apple's iPhone 8 will be released at some point, but the data we're looking at today suggests that it wont be out in the year 2017. Apple won't be skipping a year for iPhone releases – there's no good reason for them to do so. Instead, one of two major possibilities is that the next iPhone won't be an iPhone 8 at all, but an iPhone 7s. Imagine that – Apple following the same release schedule they've been on for over six years – madness!
While we've seen – and published – out fair share of articles with "iPhone 8" in the title, our most recent analysis suggests that there'll be no such phone this year. Apple's iPhone 7s is far, far more likely, with an iPhone 7s Plus released right beside it. This new set of iPhone 7s and iPhone 7s Plus devices would look and feel much like their predecessors, improving both their ability to take nice photos and run smart home products with HomeKit.
The image you see above comes from 3D illustrator Veniamin Geskin. This fellow has illustrated what he believes the "iPhone 8" will look like sitting next to the (also hypothetical) Samsung Galaxy S8. These devices – needless to say – seem to look more and more like one another as time goes by (and more leaks and renderings and such appear).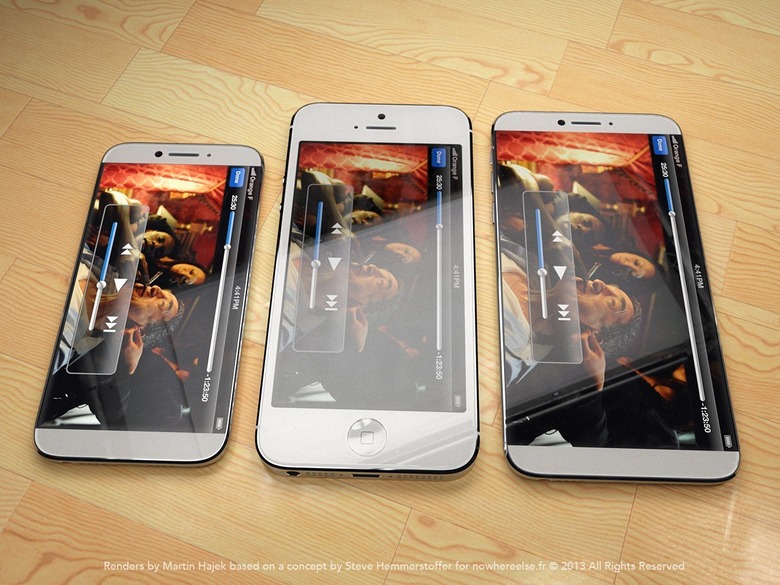 As recent as early December of 2016 sources on the possibility of an iPhone 7s and iPhons 7s Plus launch were reported from sources like Mac Otakara. Our most recent bit of intelligence (from an anonymous source with information on the subject) suggests that the iPhone 7s naming convention has certainly been under consideration for some time – if not approved outright already. And with the iPhone 7s comes the iPhone 7s Plus – inevitably.
At the same time, more than the average amount of high-end renders of conceptual iPhones of all sorts have appeared over the past year and a half. We've seen some really, really awesome ideas pop up in the Apple Concepts environment, and not all of them looked like the iPhone 7 or iPhone 7 Plus. Several of them, in fact, looked a lot more like the iPhone 4 – flat sized and all.
The second possibility with the next iPhone is that, in addition to the iPhone 7s and iPhone 7s Plus, Apple could reveal an iPhone Pro. The naming convention spans back at least a couple of major products – iPad Pro and MacBook Pro included. The timing is right, too, for a more powerful iPhone meant to compete directly with the Samsung Galaxy Note series.
With what Apple revealed in the newest MacBook Pro late last year, rumors of an "all-glass" iPhone Pro don't feel out of place. These rumors don't feel out of place anymore, that is to say – this device used to seem like an absurd idea. When the MacBook Pro 2016 was revealed with far fewer ports than ever before and a touchscreen display above its keyboard, Apple opened the doors to all manner of possibilities.
The possibility of a majorly upgraded set of features for the iPhone SE could be in order. That'd require the iPhone SE to keep its name – much like the entire iPad line does now, year after year. It'd also suggest that the iPhone would stop using its yearly tick-tock upgrade naming setup.
If we're going to stay entirely realistic on iPhone 8 expectations, not many changes are going to be made to the main two models this upcoming iPhone 7s and iPhone 7s Plus release season. The third model – we're crossing our fingers for something above and beyond expectations in that arena.
One of the best clues suggesting this three-phone schedule is a set of two images appearing this past December. These images showed three iPhone model drawings which – while scant on industrial design clues – showed how the devices might be set up inside. If an iPhone Pro exists, Apple is doing an extraordinary job of keeping its external design a secret.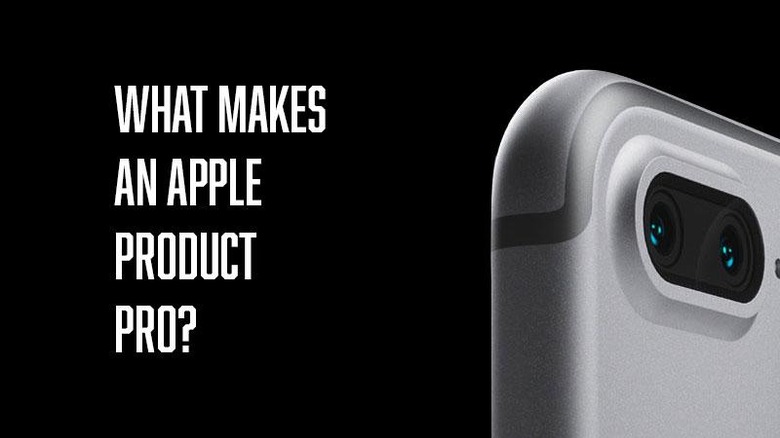 A third device would lead the way to what analysts at NOMURA have suggested. This group of analysts predict that this year will show Apple to run with a "supercycle" release – that'd go against the tick-tock of iPhone 7 and iPhone 7s. Within and because of this supercycle, NOMURA suggests that Apple's release year will supplant the release of the iPhone 6 – a record-blasting release in and of itself what with its new design and 2-size release setup.
Credit Suisse has predicted a super cycle with the next iPhone, as well. They suggested that Apple would hit up a September 2017 reveal and/or release date with an iPhone that'd come with an OLED display, "full glass" display, no more home button, wireless charging, and (as always) a better camera. This sounds well within the bounds of reason for the third device, but to us seems doubtful in a single-device-release.
No matter what Apple reveals in the iPhone universe this year, we'll be there with bells on. Stick around SlashGear's Apple hub for more early info, event coverage, and reviews, too!