Apple's Road to iPhone Pro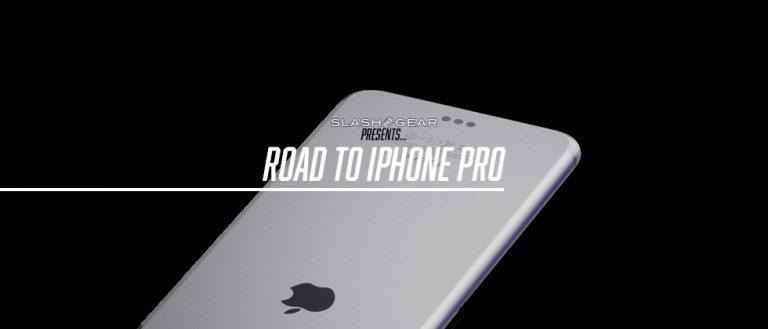 Rumors, leaks, and tips from unnamed sources lead the way to the next big thing from Apple: an iPhone Pro. While we have yet to see any sort of confirmation from Apple itself, the prospect of an iPhone Pro is so exciting to some, the actual much more likely release of an iPhone 7 Plus pales in comparison to the possibilities of a Pro model. We've been watching the throne since the iPad Pro was first revealed – it was inevitable! Now we have only to recount the steps and count on Apple to bring the heat.TAP TOO: iPad Pro Review for Artists
What makes an Apple product Pro? Back in January of 2006, it meant that Apple was moving forward from the "PowerBook" name and was the first Apple laptop to use Intel chips instead of "PowerPC G4" technology.
What made the iPad Pro turn Pro? Definitely not a straight-up change in chips. The iPad Pro was revealed as a significantly larger piece of equipment than the then-largest iPad. Not too long after that reveal, Apple showed off a 9.7-inch display-toting iPad Pro. Both have "Smart Connectors" and work with the Apple Pencil.
So what's stopping the iPhone Pro from being made with the same hardware?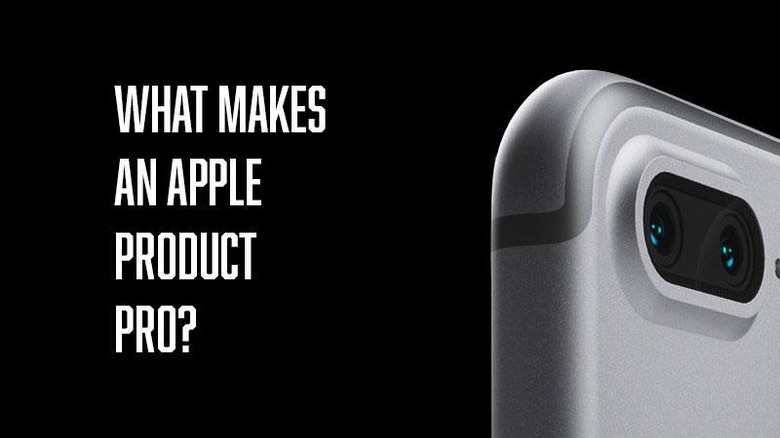 SEE TOO: My iPhone 7 Wishlist in 3 parts (not just Android)
Not a whole lot. The idea that a stylus the size of the Apple Pencil might seem too large for a standard-sized iPhone. Far too large for an iPhone SE, of course, but perhaps sized just right for an iPhone Plus-sized device.
Apple seems unconcerned that the Apple Pencil does not affix to or slot in to the iPad Pro – I can't imagine they'll be too worried about the iPhone Pro existing in the same situation.
Thanks to images rendered by Martin Hajek, we get the opportunity to imagine what the iPhone Pro would be like. We'll call it the iPhone 7 Pro to keep it tied to this year's reveal – though a 10-years-later reveal might make more epic sense (2007-2017).

One key to this puzzle is in the blueprints we showed you back in April. Blueprints we saw then translated fairly well to the renderings you're seeing above – a pill-shaped camera array, smart connector around the back, generally the same iPhone 6 Plus sizing of elements as we've seen before.
It was then that it became plausible that the Smart Connector wasn't just made for the iPad line. Perhaps Apple meant the connector to work for more than just keyboard covers.
Also earlier this year I created a column which imagined how Apple might present a hypothetical iPhone Pro.
In it, I do not differentiate between voices, mixing up bits and pieces of keynote presentations and videos from Steve Jobs, Jony Ive, Tim Cook, Craig Federighi, Scott Forstall, and Philip Schiller to give you an idea of what it could end up being like watching a keynote in which Apple reveals an iPhone Pro.
Or iPhone 7 Pro.
If Apple creates an iPhone 7 Pro, it'll go to war directly with one of the most popular and well-liked smartphones that Samsung makes today – the Galaxy Note.
I still maintain that Apple will not – could not – make an Apple Pencil small enough to fit inside an iPhone Pro. That'd be too small for what Apple allows itself to make, that being devices that feel natural to use from the instant a user first comes in contact.
If the iPhone 7 Pro does end up being able to work with the Apple Pencil, Apple could very well leave it up to accessory makers to create the connection – a case that can hold both.
And if this device is indeed released, we can keep our fingers crossed extra-tight that Samsung will return to the battleground with an equivalent answer – another Galaxy Note tablet.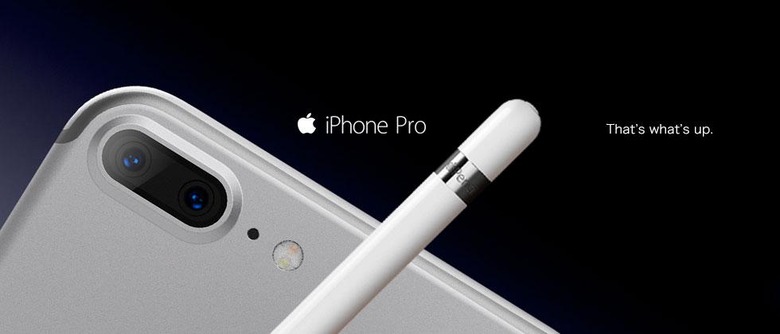 Is there enough reason for Apple to go the extra mile with an iPhone Pro?
Is it against the nature of the iPhone to be a device aimed at working? Or does Pro mean something different than it did when the original MacBook Pro was released?
If Pro for Apple simply means "more powerful" (and of course more expensive as a result), there's nothing standing in their way.
If the people want it, an iPhone Pro Apple should make.
Whether it's released this year, next year, or at some point in the next several years, the time for Apple's "Pro" move with the iPhone approaches.
Stick around our Apple Hub for more information on the future of Apple products of all sorts and follow @SlashGearApple for a stream of Apple-centric news from SlashGear.