iPad Pro 9.7 Review - On the road with the laptop killer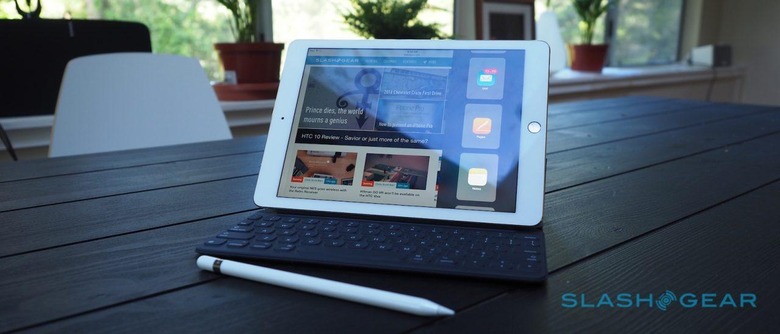 I've tired of tablets, and I'm not alone. The glorious days of finger-computing arrived, certainly, but it was big-screen smartphones that benefited most from them, and persuading new or existing tablet owners to take the plunge or upgrade has proved harder than manufacturers expected. Apple's answer is the iPad Pro, straddling segments by trying to be not only the best tablet on the market, but a legitimate replacement to your notebook too.
Following in the oversized footsteps of the original 12.9-inch iPad Pro comes this, a far more mainstream-scaled 9.7-inch version. Smaller usually means scaled-back, but in fact there are some good reasons – beyond just extra portability – to pick the 9.7-inch over its bigger brother.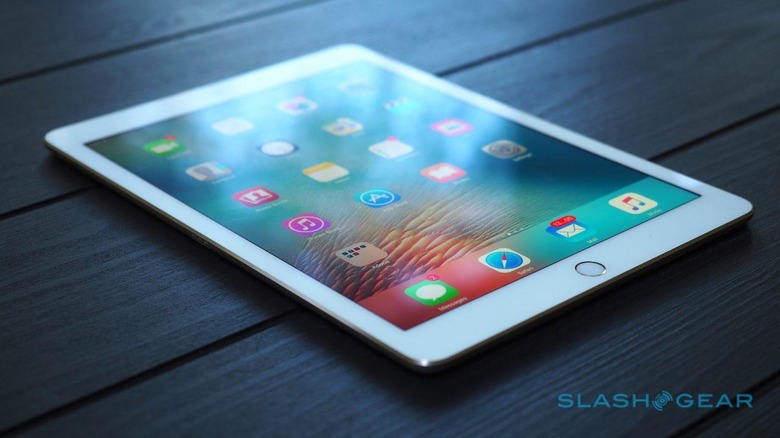 Apple hasn't stinted on the hardware, with perhaps one exception. The iPad Pro 9.7 has the same dimensions as the iPad Air 2, but a much improved display: Apple says it's 40-percent less reflective, 25-percent brighter, and has 25-percent more color saturation, but the big difference to my eyes is the True Tone technology.
Think of it as the next step up from auto-brightness. True Tone uses extra sensors hidden in the bezels to look at not just the ambient light levels around you, but the color of the light too. That way, it can adjust the display's own color and brightness to match that lighting. It comes turned on by default, and honestly you only really notice its impact when you manually toggle it off in the settings, but move to any other iPad and you can see the improvement.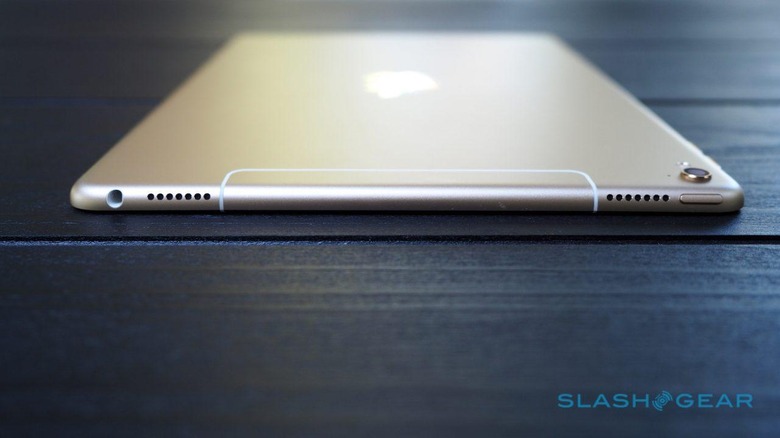 On the edges there are the four speakers we saw on the first iPad Pro, also doing their clever auto-orientation flipping depending on which way you have the tablet positioned. Bass is a little less present than on the 12.9-inch model, but it's still some of the best audio I've heard from a slate.
Then there's the camera. Personally, I'll reach for my phone rather than the nearest tablet to take any meaningful pictures, which means the 12-megapixels of the iPad Pro have been somewhat wasted snapping receipts and documents as an impromptu scanner. Still, the ability to record 4K video is impressive (though the 5-megapixel FaceTime HD camera on the front is still limited to 720p HD) and iMovie is now faster at processing footage than many MacBooks are.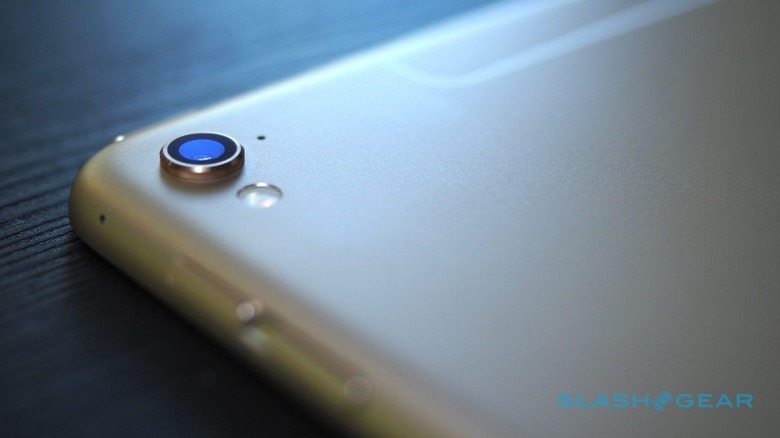 Even if you're not a tablet-videographer, it's easy to AirDrop over footage from your iPhone and use the iPad Pro as a capable little editing suite.
Apple itself triggered the biggest question around the iPad Pro: is it really a legitimate laptop alternative? While I've been trying the tablet and it's keyboard attachment for the past few weeks, it would nonetheless be a trip to China this past week which tested that theory most thoroughly.
I left my MacBook at home, and packed the iPad Pro instead, along with the Smart Keyboard Cover, Apple Pencil, power supply, and a Lightning SD card reader. Apple recently began offering a new Lightning USB adapter, complete with a Lightning pass-through port for powering more greedy external devices like hard-drives and USB microphones, but it's USB 3.0 and – unlike the larger, 12.9-inch iPad Pro – the 9.7-inch tablet only supports USB 2.0. Waiting for thumbnails to index from a large-capacity SD card was interminable.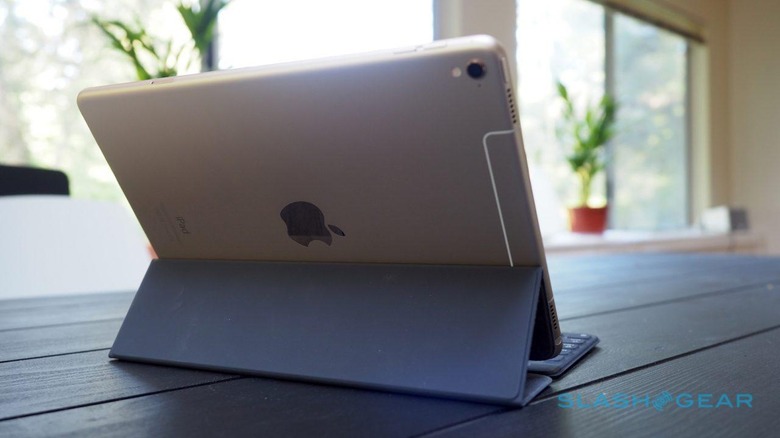 As a MacBook user, the scale of the iPad Pro hasn't been too challenging. Still, there have been some necessary changes in workflow that have proved at times frustrating or perplexing.
There's no such thing as "typical use" since everybody has slightly different requirements of their computer. In my case, when using OS X, I usually start out writing in TextEdit, move that completed document over to WordPress in the browser, then either resize existing photography to suit or, if it's a review or similar, edit my own photos, resize them, watermark them, and upload them into the article.
I've needed to find a new set of apps in order to migrate that process to the iPad Pro, and in doing so some of the limitations – both that third-party developers have with iOS, that third-party apps have catering to more than casual users, and with the hardware itself – have become clear. In an ideal world I could've used Apple's own Photos app to process and resize images, but there's no way to adjust size by pixel count: it's entirely set up to be controlled by your fingers.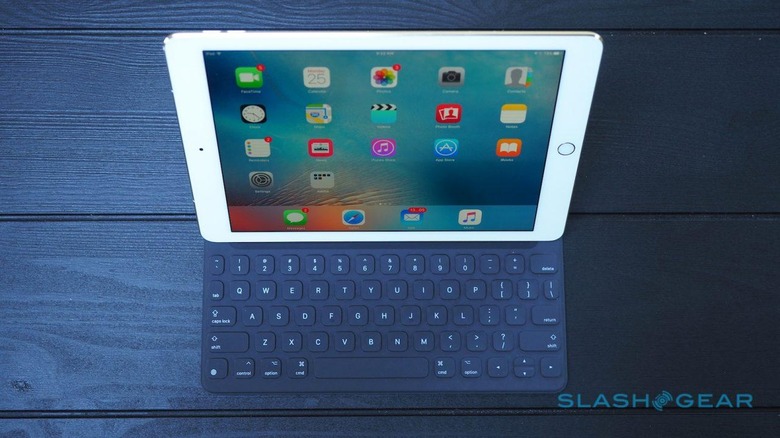 My existing Dropbox storage should've integrated directly with iOS' file management, but as Dropbox is yet to fully embrace Apple's "document picker" extension – you get import/export, but not open/move – I get the "Doesn't support opening files" error instead. Weirdly, Pages doesn't support opening the .rtf format files that TextEdit on the Mac saves text documents in by default; hunting down a compatible app that would allow me to access Dropbox-saved .rtf files and edit them without conversion highlighted some of the ongoing issues the App Store has in software discovery and search.
Your workflow – and your problems – are unlikely to be exactly the same as mine. Still, it's important to note that the iPad Pro probably won't be a simple switch-out for your existing laptop or PC, unless you're only doing the very basics.
With the early annoyances out of the way, though, I've been surprised just how much I've been able to get done on the iPad Pro. The Smart Keyboard may not be as large as the 'board on the MacBook, but it's been large enough – and the keys themselves perky and responsive enough – for me to hammer out entire articles and reviews. I do wish there was more flexibility in the angle at which it props up the tablet, however, since I find it's too upright for complete comfort when on my lap.
The latest split-screen options in iOS have come into their own on the iPad Pro, and though you have less display real estate than on the 12.9-inch version, I still found it was plenty big enough to have references open on one side and work on the other.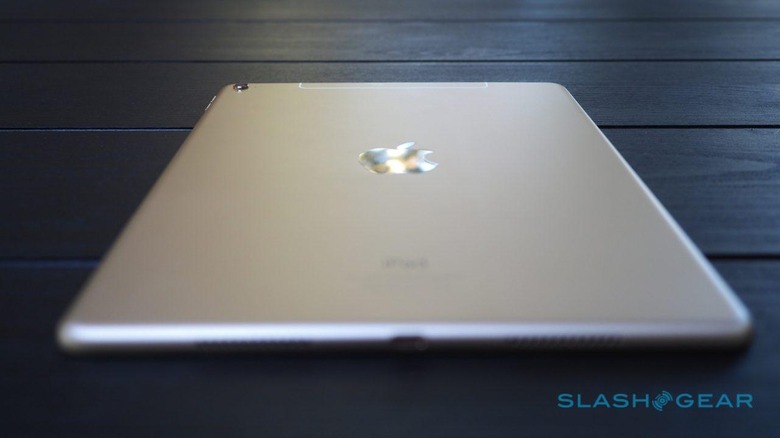 Similarly, I've had no lag or slow-down while doing so. I'm a little disappointed that Apple opted to only put half of the RAM in the 9.7-inch iPad Pro – 2GB, versus the larger tablet's 4GB – though I've not noticed the most frustrating symptom of memory shortcomings on previous iOS devices, tabs forced to reload in Safari, happening so far. Still, given the way apps for the iPad Pro are accelerating in complexity and capability, there's a future-proofing advantage in opting for the full-sized tablet.
What I've not made huge use of is Apple Pencil. While the stylus works well – though I'm still not convinced by the unwieldy recharging system – and there's a growing range of decent graphics apps to choose from, I'm simply not all that artistic. Perhaps I'd be more likely to experiment if there was an easy way to keep the Pencil with the iPad Pro itself, but without any sort of pen-loop, lanyard, or silo for it, more often than not it languishes in my bag.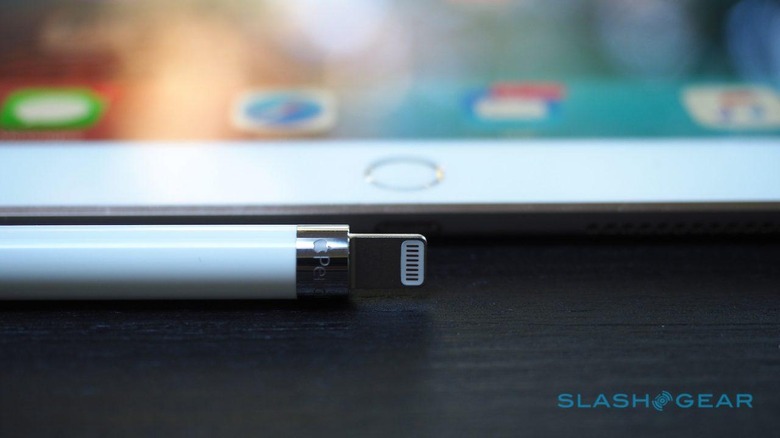 If you ask me, Apple should be making more noise about the embedded Apple SIM instead. The WiFi + Cellular iPads have always been among the best options for those wanting to get online on their tablet, courtesy of plentiful wireless band support and decent battery life, but the iPad Pro 9.7 makes it even more interesting.
There's actually support for two SIMs, in fact. One is embedded by Apple and allows you to instantly sign up to a new data plan in your home country – there are short- and long-term contracts, as well as prepaid options – as well as get short-term coverage while traveling in over 90 locations. Pricing varies, but it's undeniably easier than finding a local SIM.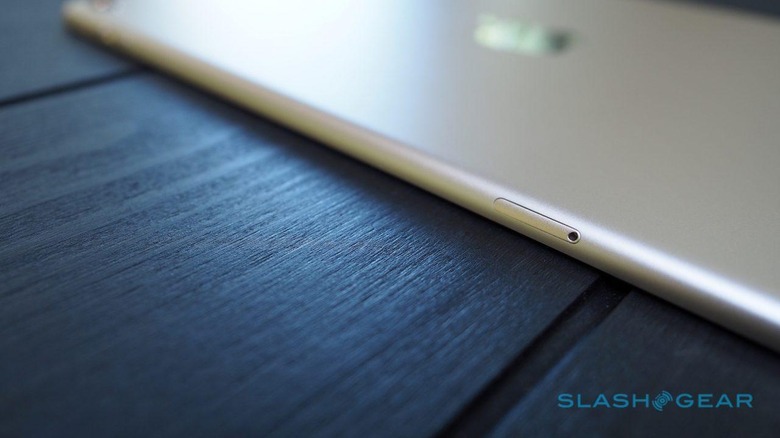 If you do have that local SIM, however, the iPad Pro has an unlocked card slot to accommodate it. That way, you can toggle between Apple's SIM and the third-party SIM as much as you like. Vincent uses a card with a KnowRoaming sticker in the tablet, to give even more flexibility in data plans.
That ubiquitous connectivity adds a new dimension to the decision between a traditional laptop and the iPad Pro. Yes, my MacBook is more flexible, but there's no baked-in LTE option, and even those rare Windows notebooks which do have a cellular modem don't generally come close to the iPad Pro's flexibility with global carriers. Sure, you can tether to your phone, but then you're slamming the battery on both that and your laptop simultaneously; in contrast, I've generally had 2-4 days of on-off use on a single charge from the iPad Pro.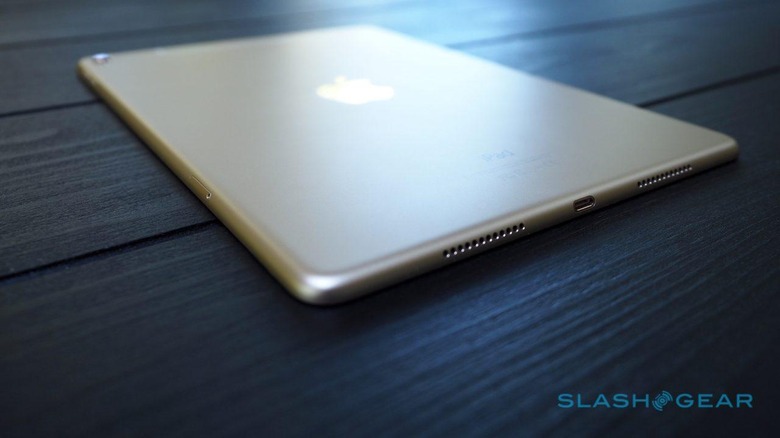 This isn't the first time I've heard the promise that a mobile platform can replace a traditional desktop one. iOS has been angling to take a bite out of notebook sales for the past couple of generations, while Google's Pixel C is probably the closest Android has got to doing the same thing. Having tried to do just that with both platforms, for the moment Android's paucity of multitasking gives the nod to the iPad Pro out of the two.
What it isn't is a cheap way to do that. The cheapest 9.7-inch iPad Pro is $599 for the 32GB version. 128GB will set you back $749, and 256GB comes in at a hefty $899. If you want WiFi + Cellular – and most travelers will – then you're looking at a $130 premium.
That's before you stop by the accessories aisle, where Apple asks another $99 if you want the Apple Pencil, and $149 for the Smart Keyboard cover. There's no third-party stylus which will do exactly what the Pencil will, though you can of course use any Bluetooth keyboard with the iPad Pro and, eventually, I'd expect to see third-party versions that use the three-pin Smart Connector port too.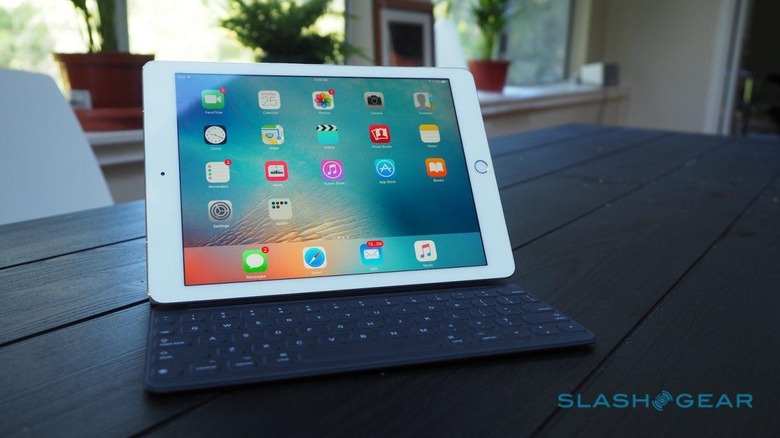 Those with fairly low-key needs and a budget to stick to will probably do better looking to a Chromebook, while Microsoft's Surface 3 – though starting to show its age – is competitive from $499 and will in theory run any Windows 10 app. Don't forget to budget $130 for Microsoft's own detachable keyboard accessory, mind, while the Surface's pen will set you back $60.
Of them all, the iPad Pro 9.7 has become my go-to for casual working. Part of that comes down, again, to my workflow: I can start something on the tablet, then use AirDrop to quickly fire it over to my Mac if more serious editing or software is required. I wouldn't choose to cover something intense like CES or MWC with it alone, but it'll replace the MacBook in my bag on weekend trips and when I'm out at meetings.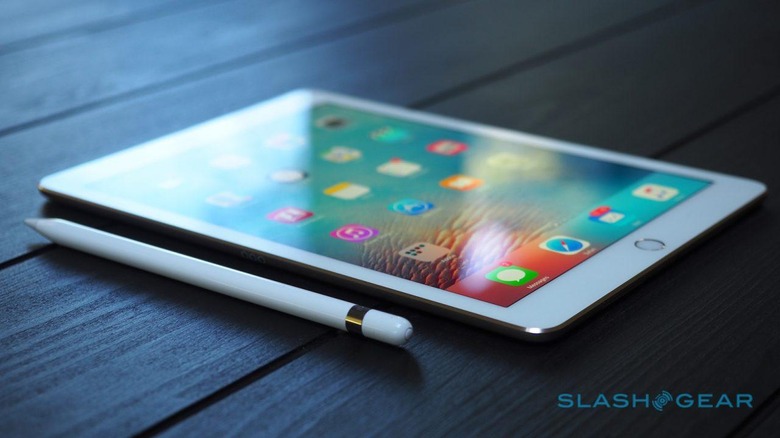 Not a laptop replacement for everybody, or every situation, therefore, but for all Tim Cook's promises that's not really what Apple wants. It has a line-up of MacBooks to sell, after all.
For many, though, a MacBook of any sort is overkill. The iPad Pro 9.7 is my pick of the iPad range, and those doing digital artwork, juggling documents, emailing and messaging, and indeed anything that demands they stay perpetually connected may very well find they get everything they need from the tablet, even if they don't save money in the process. Just think hard about your workflow, and set aside time to deal with a few potential teething pains, before you make the switch.