13m iPhone 6s sales set Apple new launch record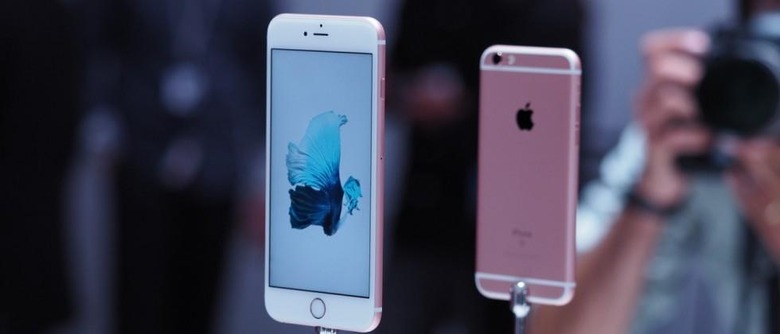 Apple sold over 13 million iPhone 6s and iPhone 6s Plus smartphones in the first three days of availability, setting a new launch weekend record. The stat, announced by the Cupertino firm this morning, makes the new iPhone release the most successful to-date, eclipsing last year's iPhone 6 release by three million devices.
That's not bad for an "S" year, where Apple's improvements to its handset are generally expected to be more evolutionary than revolutionary. In 2014, Apple sold 10m iPhone 6 and iPhone 6 Plus in the same period.
Unsurprisingly, Apple CEO Tim Cook is pleased by the news, crediting new features like 3D Touch for driving demand.
"Sales for iPhone 6s and iPhone 6s Plus have been phenomenal, blowing past any previous first weekend sales results in Apple's history," Cook said in a statement today. "Customers' feedback is incredible and they are loving 3D Touch and Live Photos."
Though it may look the same as the old iPhone 6, the new model actually changes things considerably inside.
The camera has stepped up to 12-megapixels and now shoots photos with a brief snippet of video at the same time, while the processor is faster and speedier LTE included.
Meanwhile, even though the appearance is unchanged, the materials are, Apple now using tougher aluminum that, unexpectedly, appears to have contributed to making the handset more water-resistant.
Helping this launch has been Apple actually managing to keep the iPhone in stock, with the now-traditional shortages of devices seemingly addressed with more release weekend units.