iPhone 7s, 7s Plus, not iPhone 8, tipped to be 2017 model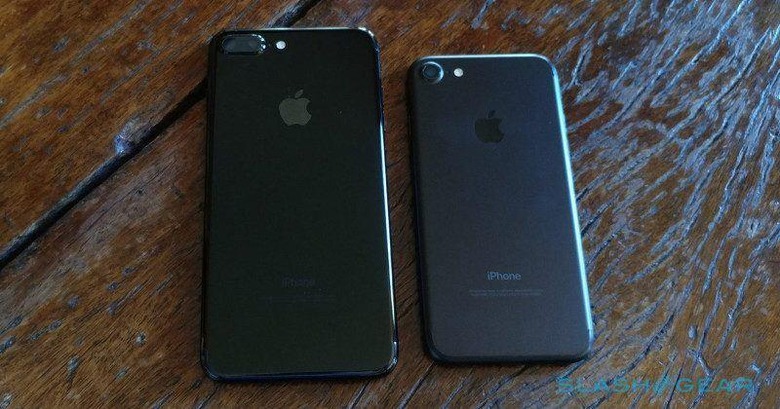 If you had your eyes and heart set on a revolutionary iPhone 8 next year, it might be time to set your expectations lower. That version of the next gen iPhone has been rumored to include so many new features that it might, in the end, be delayed because of that. According to Apple's suppliers from Taiwan, next year's model won't be called the iPhone 8 but the iPhone 7s and iPhone 7s Plus instead. And considering the name, it won't be as spectacular a jump forward but will instead be just a half step to the future.
Let's face it. The way the iPhone 8 rumors have been building up, you'd expect it to be the next best thing since peanut butter and jelly. It has almost anything and everything you could cram into an Apple smartphone. That includes a switch from LCD to OLED screens, a no-button fingerprint scanner, all-glass design, and wireless charging.
Not so fast, say Taiwanese components suppliers. Next year's iPhone won't have any of those. Instead, like its pattern established since the iPhone 4s in 2011, the "tock" in Apple's cycle will be the iPhone 7s and iPhone 7s Plus. But perhaps a bit worse than other "s" models, suppliers claim that only one detail about the iPhone will change.
That, they say, will be the processor. Instead of the Apple A10 that debuted in this year's iPhone 7 and iPhone 7 Plus, the iPhone 7s will be powered by, what else, an A11. Leaks and rumors about that chip are scarce at this point, aside from a switch to a 10 nanometer fabrication process. That means a smaller chip with more efficient power management, and more room for other silicon on the motherboard.
Other than that, however, the iPhone 7s might offer nothing new. No glass body and, therefore, no wireless charging. Those who weren't entirely enamored by the iPhone 7 this year might have little incentive to upgrade next year as well, which might not do Apple's sales and earnings any favors.
VIA: Mac Otakara