If Apple does iWatch, is Samsung's Galaxy Watch far behind?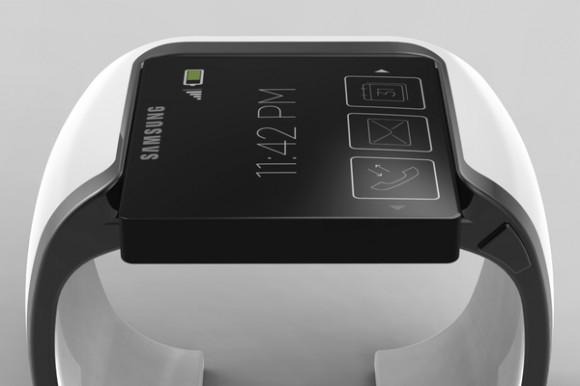 Apple and Samsung already dominate the smartphone market, but the smartwatch industry could be the next in line for a wrist-worn tech attack, judging by "iWatch" and "Project J" rumors. Talk of an Apple alternative to Pebble and other wearables has surged in the past week, with a 100-person team tipped to be collaborating on a curved glass digital timepiece that would work as a companion to your iPhone. However, the Cupertino smartwatch crew is unlikely to be alone in its second-screen ambitions, with Samsung likely also on the case.
Samsung is no stranger to companion devices for its smartphones, in fact. The S Pebble, its compact music player designed as an accessory for the Galaxy S III, quietly launched in the US last December, while all the way back in 2010 Samsung was flirting with a combination stylus and Bluetooth headset for the original Galaxy Tab. What it hasn't done, so far, is a watch.
That day could be sooner than you think, at least according to the latest batch of speculation. Samsung's rumored "Project J" could well be a trio of hardware, not a single device, according to SamMobile's digging; the so-called "Project J Active Fortius" is tipped as a smartwatch-style device, at least by divining from the expected accessories. There will supposedly be an official arm band, bike mount, and pouch for the Fortius, with that – and the name -driving chatter that it's a compact, fitness-related gizmo.
It wouldn't be too much of a stretch, either. The slick looking timepiece shown here, complete with an interchangeable hub that docks into a wristband among other things, is the handiwork of Johan Loekito in association with Samsung Design America, and dates back to 2009.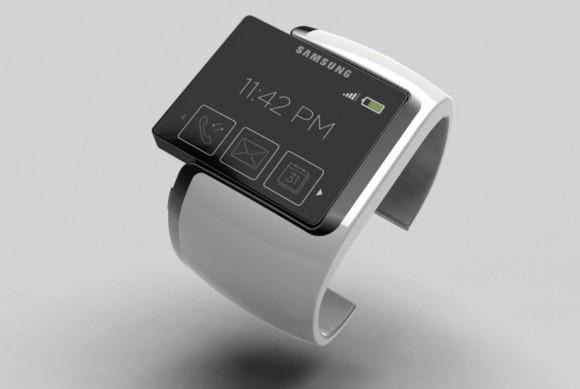 Some of the same arguments we've made in favor of an Apple iWatch hold, to an extent, true for Samsung's potential "Galaxy Watch." For instance, we suggested that Siri could be the wildcard on your wrist, with the voice control system meaning smartwatch users would no longer have to pull out their phone or tablet in order to actually respond to an alert.
Samsung has its own speech control system, in the shape of S Voice, though initial feedback on the service was mixed. However, when combined with Google Now's predictive technologies as part of Android, that could make for a compelling way of interacting with digital services: a little like Project Glass, perhaps, but on your arm not suspended above your eye-line.
With estimates that the wearables market will surge by 2017, Samsung's involvement in the segment is probably unavoidable. That health-tracking gadgets are expected to lead that surge, and that Samsung already has its S Health service up and running, only makes it all the more likely that fitness and activity monitoring will be its initial foothold. Factor in Samsung's own work on flexible OLED, itself expected to come to fruition in 2013, and Apple might not be the only firm with a wraparound smartwatch.