Apple and Samsung grab over half smartphone share as phone sales slim in 2012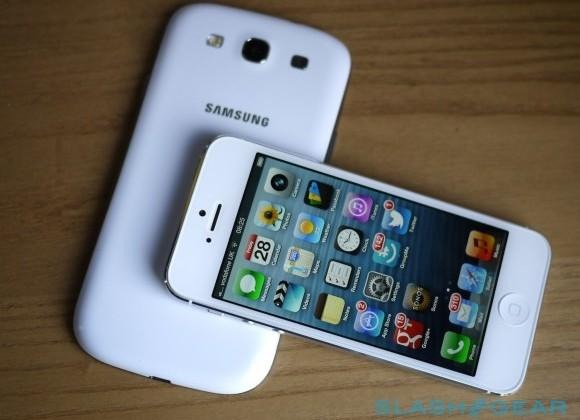 Apple and Samsung now collectively dominate more than half of the worldwide smartphone market by sales, according to new research, though the phone market as a whole shrank slightly in 2012, year-on-year. Samsung held pole position, Gartner said, in both smartphones and phones generally, with almost 385m global sales in the year; Apple's sales reached 130m units for the same period. Meanwhile, Huawei managed to snag the number three spot in Q4 2012, though Gartner points out that it's far from a stable position.
While Huawei sold 27.2m smartphones in 2012, an impressive rise of 73.8-percent year-on-year, and is indeed predicted for more growth in 2013, Gartner highlights brand strength as a key shortcoming. "The success of Apple and Samsung is based on the strength of their brands as much as their actual products" analyst Anshul Gupta argues. "Their direct competitors, including those with comparable products, struggle to achieve the same brand appreciation among consumers." That, it's suggested, leaves plenty of room for others to poach the position.
One company unlikely to be taking that third place any time soon is Nokia, at least going on Gartner's numbers. The research firm highlighted the low-cost Asha devices as a point of phone success, but market share overall fell 18-percent, selling just over 39m smartphones in 2012 as a whole. The premature demise of Symbian sales and the race to the bottom to better compete with budget Android devices is partially blamed for Nokia's shortcomings.
Within Android, Samsung has 42.5-percent of all Android device sales globally, with Google's platform holding more than half the OS market in the smartphone segment. Windows Phone, meanwhile, grew 1.2-percent in Q4 2012, and the research firm predicts 2013 will be the year when it and BlackBerry 10 fight for the position of third ecosystem.
Nonetheless, despite Samsung and Apple's successes, the phone market overall declined a little in 2012. Overall sales to end-users hit 1.75bn units, down 1.7-percent from 2011, though that's primarily down to feature phone decline; in Q4, for instance, smartphone sales broke records, up more than 38-percent year-on-year.