Huawei P40 Pro release date event and a world's first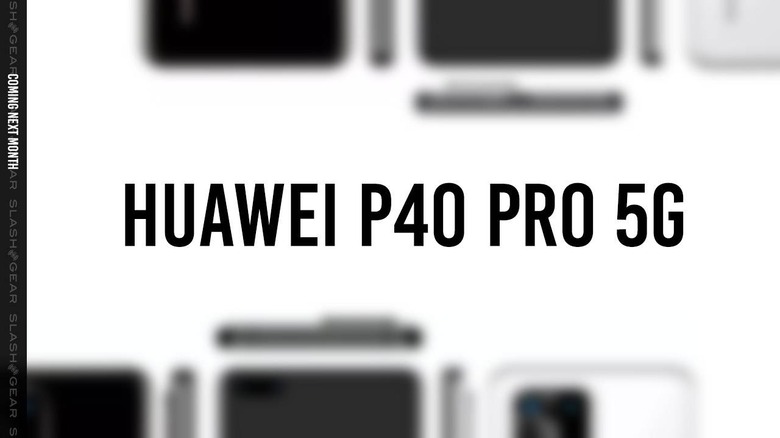 Today the biggest and most powerful Huawei smartphone, the Huawei P40 Pro, was revealed to be launching in Paris. This likely includes the Huawei P40 Pro Premium, the Huawei P40 Pro, and the Huawei P40 – because we're back to the place where longer smartphone titles are selling better than short names, once again.
It is expected that this device will have a 6.7-inch display with quad-HD+ OLED tech and a HiSilicon Kirin 990 processor inside. At least one version of the Premium Edition is rumored to have 12GB RAM and 512GB internal storage with a microSD card slot for storage expansion. This device is also expected to have a 3D ToF sensor (time of flight, used for 3D sensing for AR and etc).
At least one version of this device is rumored to have a 52-megapixel Sony IMX700 sensor on its back with 10x optical zoom. That'd be the first time an optical zoom system for a camera on a smartphone was released with such an ability. We've just seen Samsung release a 100x zoom... system... but that's mostly processing magic rather than hardware (optical) zoom reality. Here, with this Huawei phone, we'd apparently see 10x optical zoom in a consumer smartphone camera system for the first time in the world, ever.
There've been several major image leaks showing both the front and the back of the device, complete with all sorts of cameras on both sides. Rumored colors for this device include Black, Ice White, Deep Sea Blue, Silver Frost and Blush Gold.
Previous leaks suggest that the Huawei P40 Pro will have access to Wi-Fi 6+, one step better than the Samsung Galaxy S20 family's Wi-Fi 6 (802.11ax). That's also slightly different from Apple's iPhone 12 and likely 802.11ay connectivity, coming later this year.
An update from Google developers – official, for reals – made very clear their perspective on the GMS (Google Mobile Services) on Android situation. That is, whether Huawei will be able to put Google Android apps on their Android devices. Short answer: no way. And don't even begin to think about sideloading – that's also a bad idea, according to Google this weekend.
Instead, this will be another major HMS (Huawei Mobile Services) release, devoid of Google Android apps. This is when it all changed. This is when Huawei stopped working with Google services for real – unless there's a major change of heart from Huawei, which... is unlikely.
The launch event in Paris for the Huawei P40 Pro was revealed to be taking place on March 26, 2020. That'd put the release date in mid-April, 2020, with pre-orders starting on March 26 or March 27 – stay tuned for more as Huawei teases this release right up until the last minute.
Meanwhile the Huawei MatePad Pro launched with optional 5G connectivity and a look that you might mistake for... another popular tablet. There's also been a Huawei Mate Xs reveal with a new look and new functionality.