Huawei Mate Xs updates foldable display but a big problem remains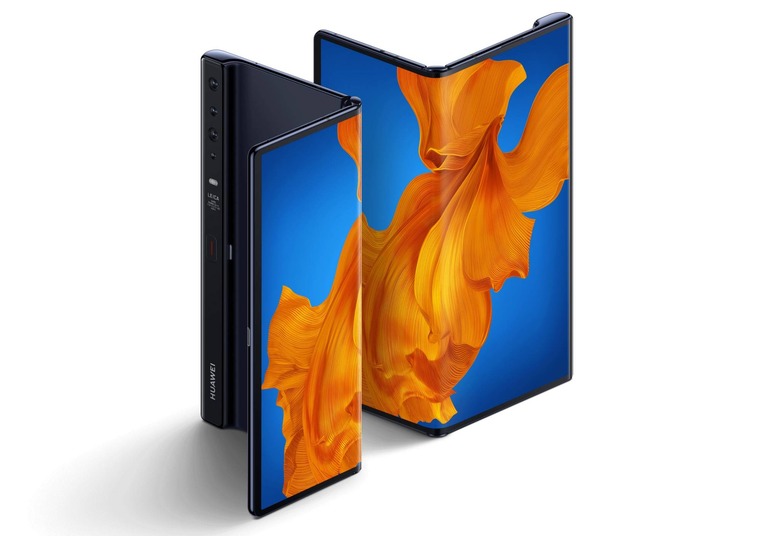 Huawei has a new version of its foldable phone, with the Mate Xs promising an 8-inch bending display that turns it from an Android 10 phone into a tablet. Unveiled at Huawei's event in Barcelona, Spain, the Mate Xs packs 5G and a slimmer Falcon Wing hinge, which the company promises will be up to repeated use.
As before, Huawei has opted for the eye-catching but potentially easier to damage strategy of wrapping the phone's display around the outside of the body. It's an 8-inch panel when unfolded, running at 2480 x 2200 resolution. Unlike the Galaxy Z Flip, Huawei isn't using any flexible glass here.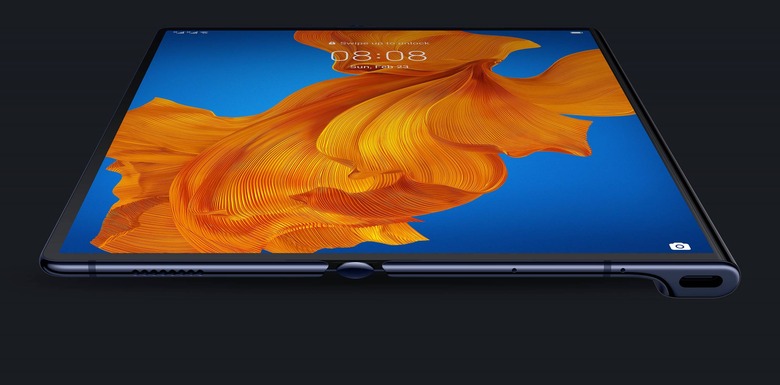 Closed, it makes for a 6.6-inch 2480 x 1148 screen on one side, and a 6.38-inch 2480 x 892 screen on the reverse. Overall, the Mate Xs is 78.5 x 161.3 x 11 mm and approximately 300 grams. That's including the 4,500 mAh battery, which is split in half so that Huawei can divide it between the two sides of the phone.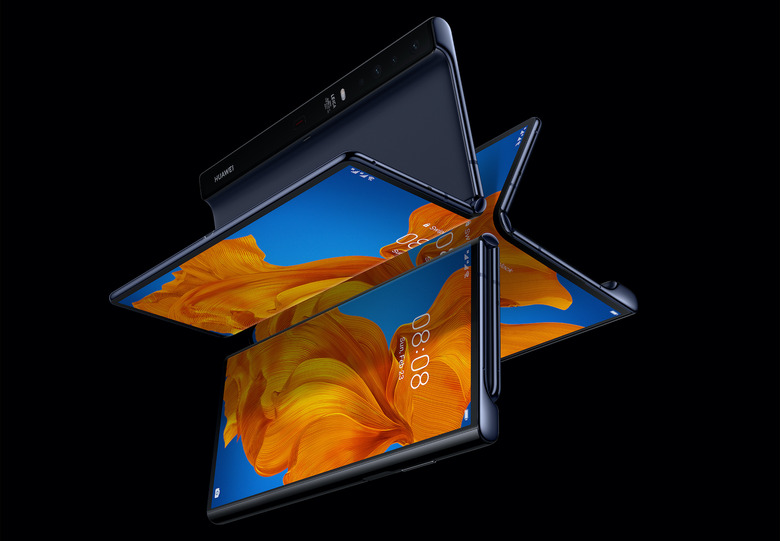 Inside, there's Huawei's Kirin 990 5G octa-core processor, with Mali-G76 graphics. It's paired with 8GB of memory and 512GB of storage; there's also an NM SD Card slot for up to 256GB more. There'll be a Dual SIM version, the primary SIM supporting 5G NR, while the secondary handles up to 4G LTE.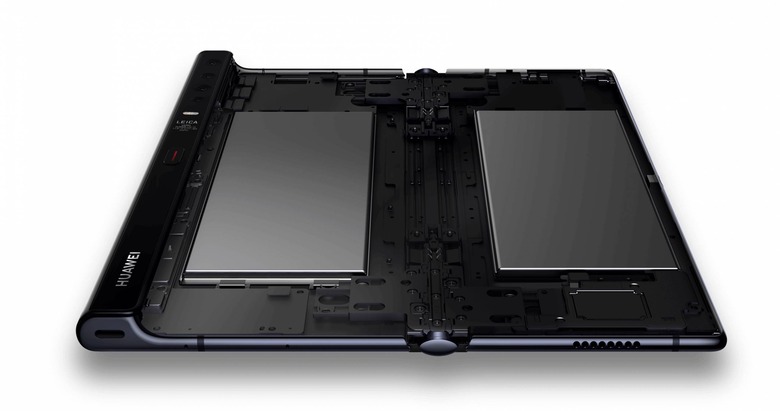 Other connectivity includes WiFi 802.11ac, Bluetooth 5.0, and USB-C. No headphone jack, unsurprisingly, though Huawei will include a USB-C headset in the box. The company's SuperCharge system is supported too, working with up to a 55W charger.
Huawei Mate Xs cameras
Huawei has tapped its Leica connection to make sure the Mate Xs holds up as a camera, and there's a quartet of them on the rear. That includes a 40-megapixel wide angle with f/1.8 lens, a 16-megapixel ultra-wide with f/2.2, and an 8-megapixel telephoto with f/2.3 and OIS. The fourth is a time-of-flight (TOF) camera.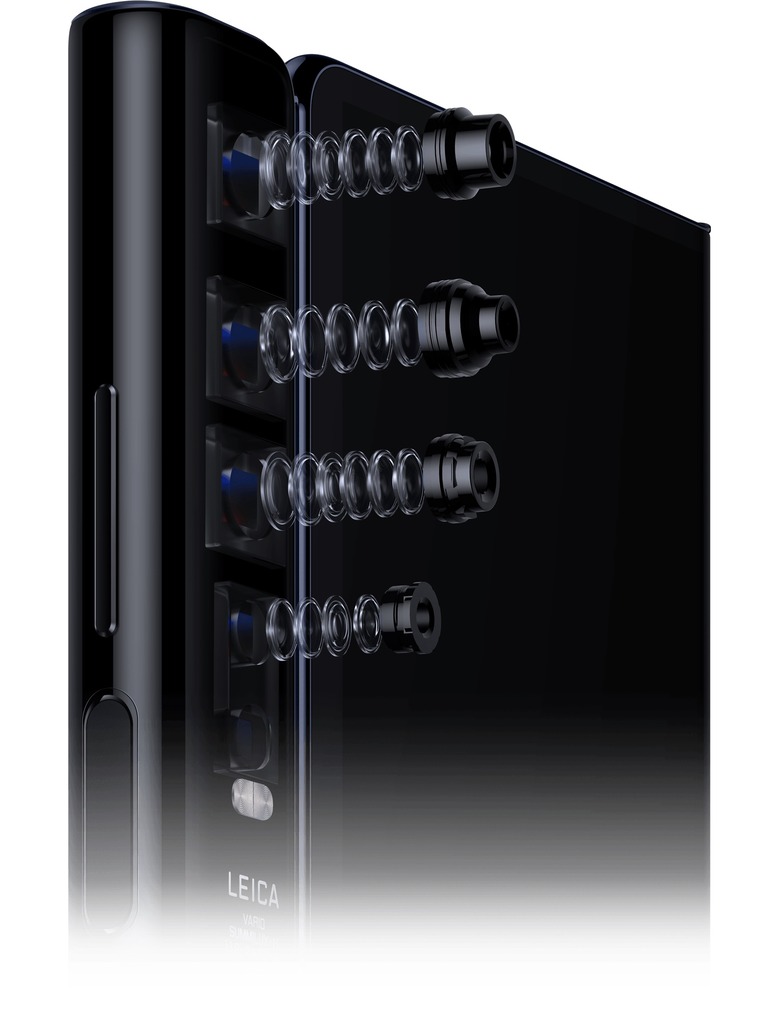 There's both phase and contrast autofocus, and Huawei's AI Image Stabilization system which combines OIS – if available on the sensor – and digital stabilization. What you don't get is a separate front camera: the Mate Xs doesn't need one, as the main rear camera can shoot the user when the phone is folded.
Huawei is promising up to 45x zoom, though that's a combination of 3x optical and 30x digital. There's also 2.5cm macro support, and ISO 204,800 maximum light sensitivity.
Software is the Mate Xs' biggest problem
As you'd hope, the MateXs is based on Android 10. Huawei applies its EMUI 10.0.1 customizations to that, but there's still a glaring omission.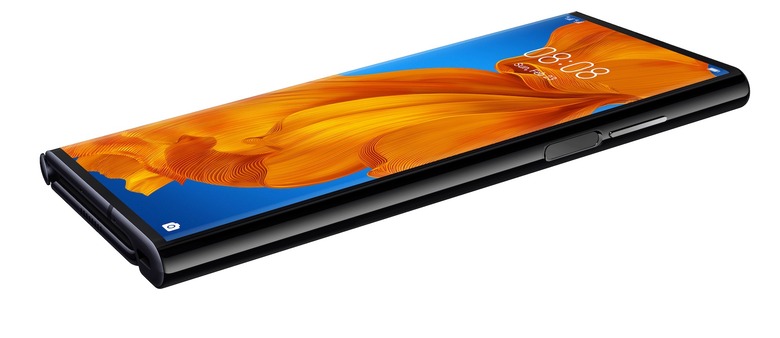 The absence of Google services continues to be Huawei's Achilles heel, as it finds itself still pinched by the US government's trade ban. Without that, it means no official Play store, among other things. Instead, Huawei is pushing the AppGallery, its own app store. It's hoping to encourage third-party developers to submit apps there, too, so that the absence of Google's download store isn't such a headache.

Workarounds for adding Google services are likely to pop up, just as we've seen with other recent Huawei phones, but whether Mate Xs owners will be interested in going down the mod route remains to be seen.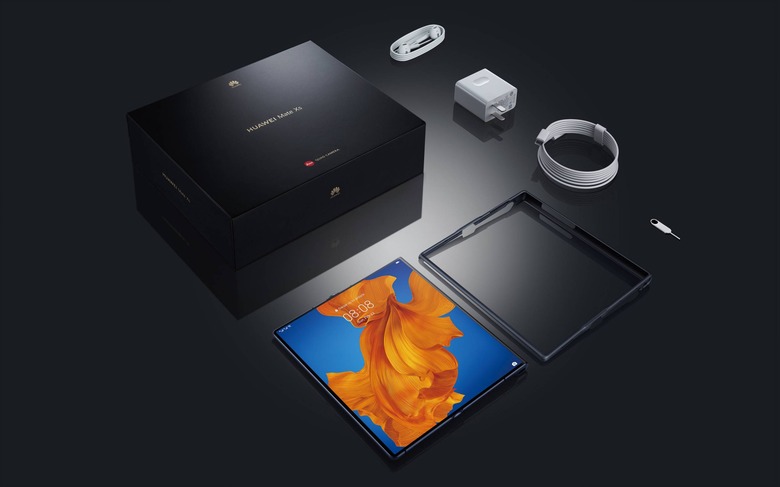 That's not least because this isn't going to be a cheap phone. Huawei says the Mate Xs will be priced at 2,499 euro ($2,700) when it goes on sale next month. According to Huawei it'll be offered globally, but time will tell just how many people take the company up on that.