Google will sell you Glass - but should you buy?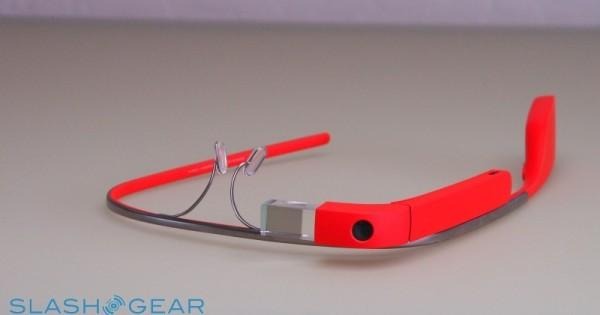 No more invitations, no more only-for-developer limits: next Tuesday, April 15th, Google will sell you Glass. Oh, there are still some provisos, sure – you need to be in the US, for a start, and have $1,500 to spare – but they're small-fry compared to the gated community the Glass Explorer Program has been until now. That leaves one big remaining barrier to overcome: should you buy Glass in the first place?
Google cemented Glass' intrigue factor as soon as it limited availability. At first, you needed to already be one of a rarified group to get on the wait-list – an attendee of the sold-out Google I/O 2012 developer event, tickets for which were snapped up in under 30 minutes – not to mention willing to put down $1,500 on a device effectively sight-unseen.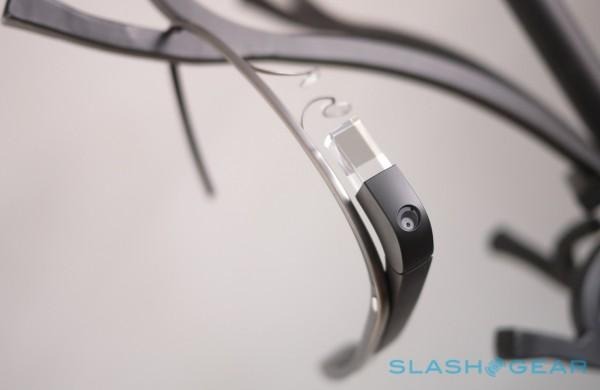 Even after the first 2,000 or so Glass units were shipped out, it was still a fair chance that you'd never see one in the wild unless you worked in or around Google itself. The company followed up with the #ifihadglass scheme, inviting proposals for how would-be-Glass owners could get a coveted invitation (though still coughing up $1,500 after the fact, something many who tried their hand at catching Google's eye didn't seem to realize until the last moment).
Should I be ashamed of wearing Google Glass?
Since then, Google has gradually dripped out more and more Glass by giving existing users invitations to distribute to friends and colleagues. In fact, those invites haven't been too hard to get for those still wanting Glass: offers have proliferated over the past months on the Glass Google+ community, for instance.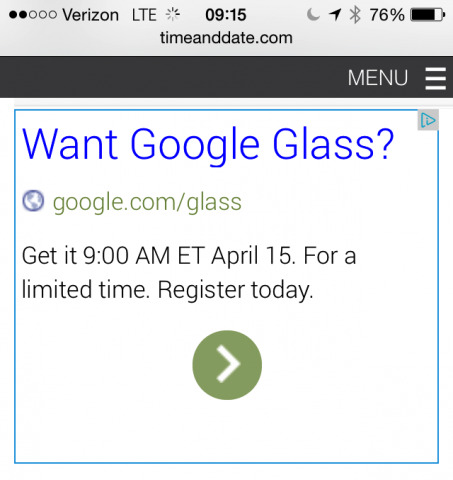 Still, April 15th will mark the broadest availability of the wearable so far. Google has even started promoting it using AdWords shown on other sites, with the eye-catching headline "Want Google Glass?"
Exactly how many Glass units Google has to sell remains a mystery; the company has warned that supplies aren't unlimited. Nonetheless, those who do pick up the Android-powered headset may find the rest of world isn't quite so enthusiastic about it.
Glass, and the people who wear it, have caused more controversy than most gadgets of recent years. Questions linger about whether it represents an intrusion on privacy, whether it's a distraction or a boon to drivers, and whether it's simply one step too far in the geekwear stakes.
Google has done a little outreach to address some of the concerns, supposedly lobbying in states where wearable tech driving bans could force drivers to take Glass off, but overall has been relatively tight-lipped when it comes to defending its pet project. Faced with questions about the technology when it has made mainstream headlines over privacy or road-safety, Google has usually fallen back on generic platitudes like suggesting their experiences are not "representative of the whole experience of members of the Explorers program."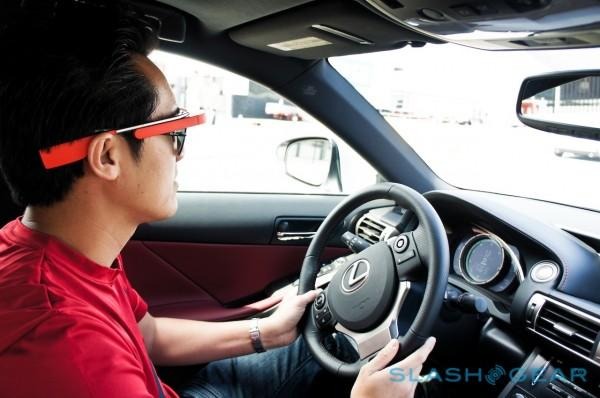 You may need thick skin and self-confidence to deal with the "Glasshole" branding, then. Beyond the societal and moral implications of Glass, however, there are perhaps simpler questions of straight-up value for money.
This time around (and to the frustration of some of the earlier early-adopters), Google is including either a set of shades or a Titanium Collection frame to go with Glass. $1,500 (plus tax) is still plenty to pay for a developer device with the processing power of a low- to mid-range Android smartphone, however.
There are arguments both ways. For your money today you're getting access to hardware most won't have; an early foot in the door of Google's wearables strategy, and the access to in-house developer support to go with it. Glass as-is comes unlocked and tinkering-ready, too, unlike many commercial devices, making it more flexible for coders looking to try a broad range of apps and services.
Why I didn't become a Glass Explorer
Nonetheless, down the line there's the consumer version of Glass to consider. Google hasn't confirmed either availability or pricing yet, though has made mention on several occasions of a late-2014 launch; unofficial estimates have speculated at a price tag in the region of $300, which would be at least commensurate with the sort of specifications the Explorer Edition has. Exactly how locked-down and appliance-like the consumer Glass will be is also unclear at this stage.
For developers, especially those with a particular interest in wearable tech, $1,500 might not be too steep a price for the hardware to get started on. There are lingering questions about Google's overall wearables strategy, particularly with how focused on Glass the company will remain when Android Wear hits the market. Smartwatches are likely to be cheaper and less socially-divisive for some time to come.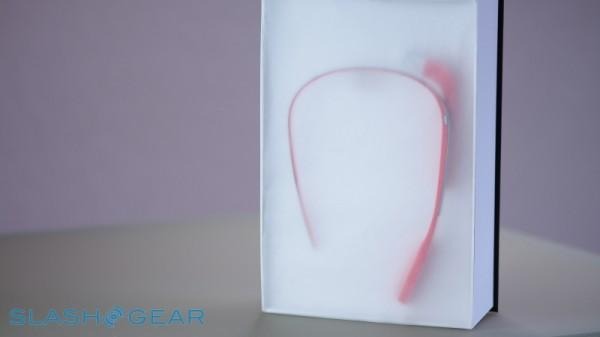 As for users in general, Google's big Glass promotion may well by one to admire from afar. Unless you have money to burn – is it just coincidence that April 15th is also the day many will find a tax rebate in their mailbox? – or an addiction to the cutting edge, the headset is still far more suited to coders than consumers.
Delayed gratification may be difficult to stomach, but with the first batch of Android Wear watches imminent and the wait for Glass mainstream launch measured in months not years, there are plenty of rough edges to be refined before the wearable is mass-market ready.
April 15th and the grand Glass sale may well be the last hurrah for the Explorer Program: Google's final push to get app creators onboard and sell off its remaining hardware. 2014 is shaping up to be the year of wearables, certainly, but a little patience may well be the best strategy for those looking to augment their lives.
There's more on Glass and body-worn tech in the SlashGear Wearables Hub