The Google Pixel 2 XL has a slightly different design than its predecessor and its release schedule will differ as well. In the most basic sense, these are the two ways in which the Google Pixel 2 XL will end up following Apple's iPhone X lead – a later release than previous devices, and a relatively large redesign. But we're interested in more specifics – and in providing proof on whether Google actually did "copy" Apple at all.
1. No Headphone Jack
I'm pretty displeased about the apparent lack of headphone jack that'll almost certainly be coming to the Pixel 2 family this year. Early "leaked" renders showed the jack still in place, but the most recent images (below) from VentureBeat get just about as close-to-confirmed as we're going to get, and there's no jack to be seen. Instead we'll be relying on Bluetooth or connecting headphones through USB-C.
UPDATE: The image you see above comes from a Walmart leak of the Google Home Mini, and it shares the Google Pixel 2 XL as well. Someone's gonna get in trouble for that one.
Did Google copy Apple? No, but also sort of yes. When the first Pixel was released, Google made fun of Apple for removing their headphone jack. Here in 2017 though, Google's move with BOTH Pixel smartphones is to remove the jack as well. It might just be time for the industry to give in and remove the option so that I have to stop using my black-box stereo-to-aux setup, like a jerk.
2. Expansion of Display
The Google Pixel's first gen was fairly standard in most ways – it had a 5-inch panel with 1080p resolution in its standard size, and an XL version with a 5.5-inch display that was 2K (quad-HD, 2560 x 1440 pixels). Now the Pixel 2 will likely stay exactly the same at 5-inch, 1080p.
SEE ALSO: LG G6 Review: the display is key
The 2 XL is rumored to come with a 2K display again as well, but it'll have enough extra pixels to accommodate a slightly longer panel. The 2 XL will probably have the same resolution as its predecessor, but with a 6-inch display. This display will have an 18:9 aspect ratio while the previous standard (still on the Pixel 2) is 16:9.
While it may appear that Google is only expanding their display after Apple expanded their own with iPhone X. Instead, it's clear to me that Google's expansion came as the rest of the industry began to expand – starting with Samsung with the "Edge" devices, and on to LG who released the LG G6 this year. The LG G6 does not have a 6-inch display, but it does have QHD+ resolution, which means it has whatever the amount of pixels it needs to remain within that 1440-pixels wide with the same pixels-per-inch resolution.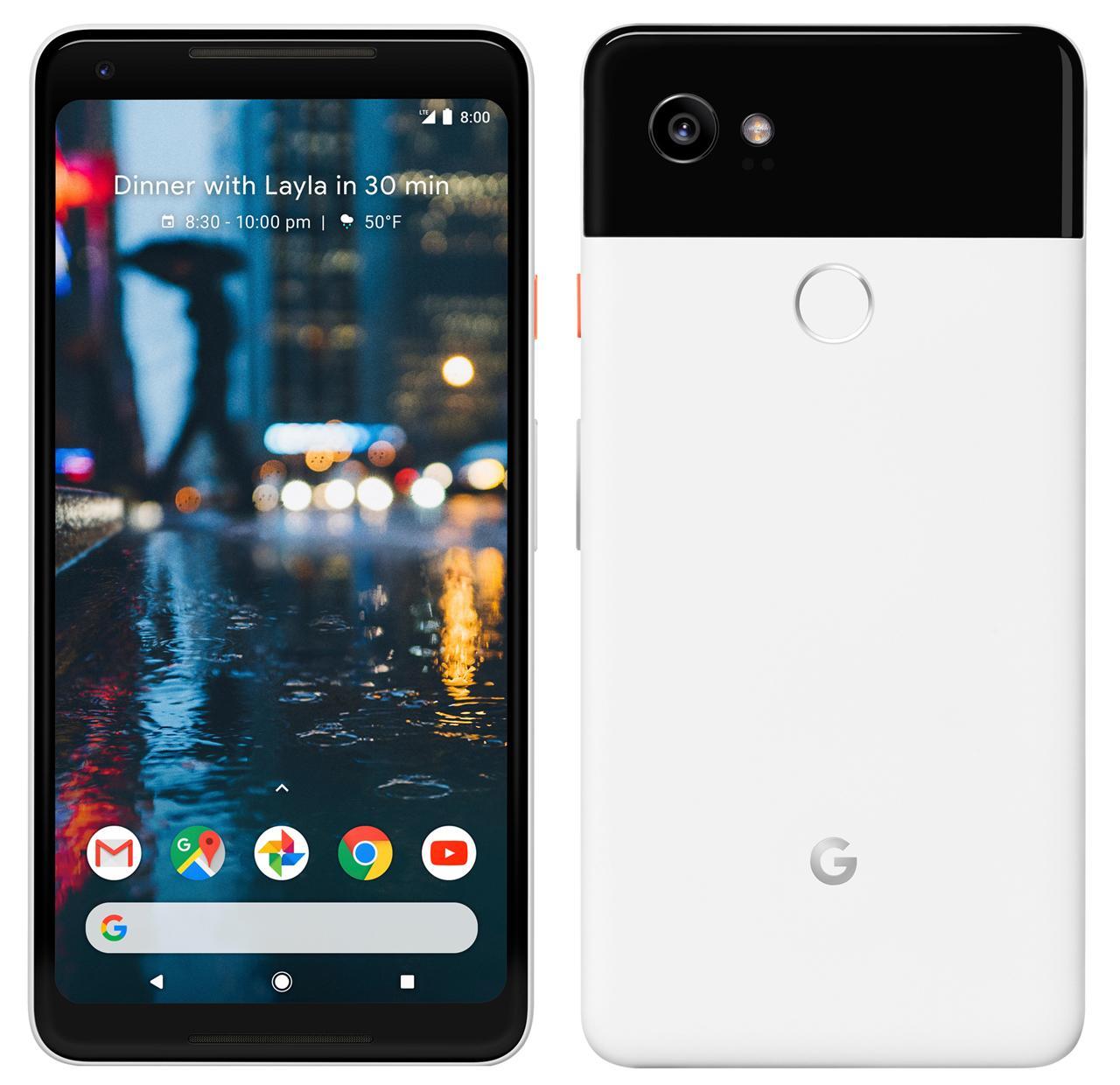 The design of the LG G6 should also appear familiar – what with the rounded corners and slightly more space above and below than side-to-side. The LG G6 is likely the closest smartphone to the Google Pixel 2 XL on the market today – and what do you know, LG's tipped to have manufactured the Google Pixel 2 XL, too!
Release Date
Last year the Google Pixel was introduced on October 4th and released on October 20th. Now the Pixel 2 is rumored to come on October 19th, while the Pixel 2 XL sees a bit more of a delay on out to November 15th.
NOTE: Above you'll see the Pixel 2 XL, while below you'll see the Pixel 2. The smaller version is below, while the larger is above. Save the lead image, these images come from the same source (as noted in the 2nd paragraph.)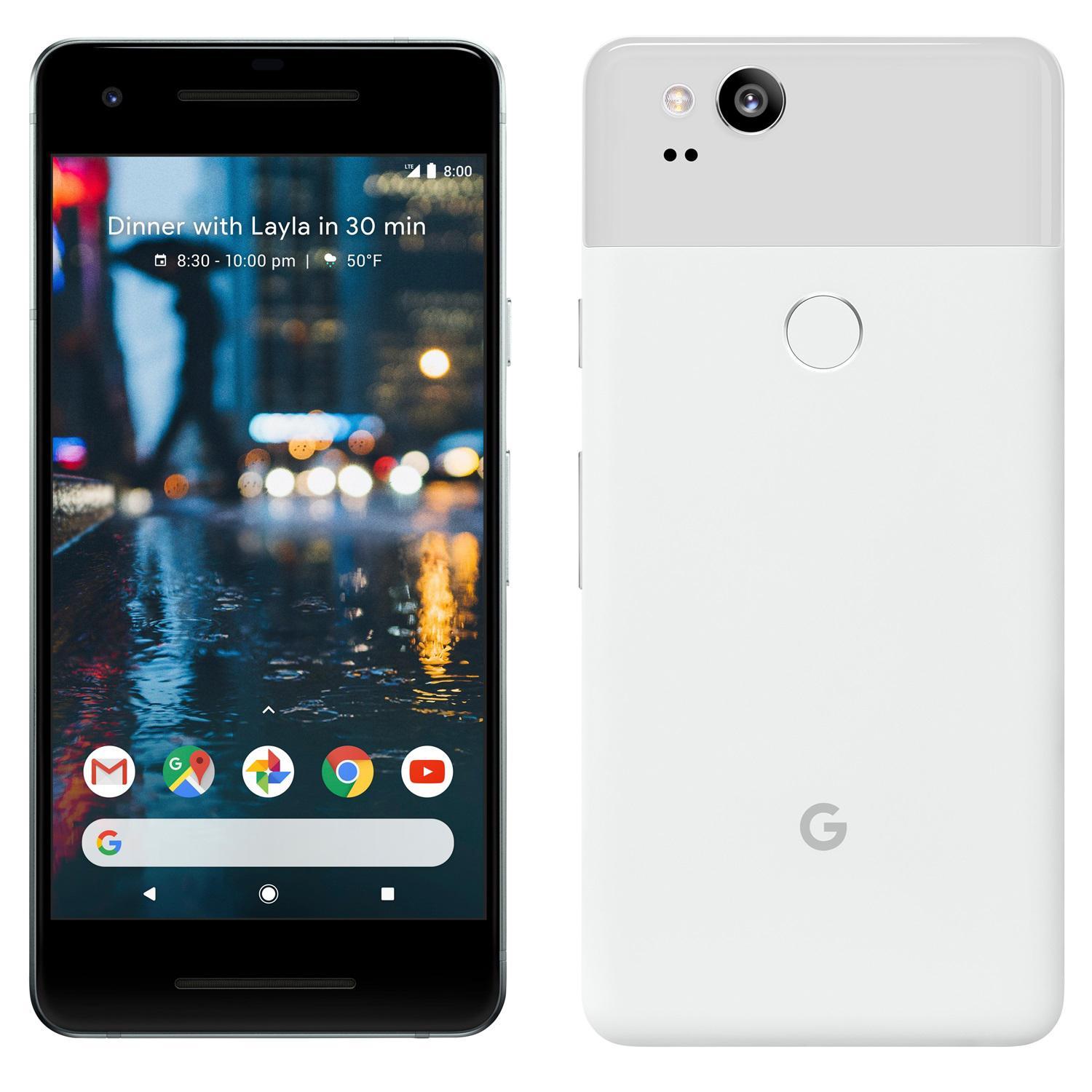 It might at first seem to those REACHING for a connection that the iPhone X release date of November 3rd (with a reveal date of September 12th) is the reason for Google's later release of the 2 XL. That's a long span of time to wait for a smartphone after it's initial reveal, especially given Apple's longstanding tradition of releasing the iPhone not long after reveal. In reality, Google's delay likely has to do with supply.
Last year Google faced some shipping issues as well as supply mishaps. It's likely Google's trying to get ahead of any silliness this year by releasing the Pixel first – a device that'll be much easier to make now that they've used a lot of the parts now two years in a row. The Pixel 2 XL has a significantly new design, which means it'll take a slightly longer time to make (enough of), and it'll make more sense to stagger to spread the release-day love (and hype, and etcetera).
Join us tomorrow, October 4th, for the event at Google. We'll be covering said event live, releasing articles and hands-on experiences on our frontpage, as they happen!