Google Pixel XL and Pixel back in stock (but act fast)

Google made a couple of great smartphones in the Pixel and Pixel XL, then couldn't handle the demand, but if you're quick you can pick up one of the surprisingly rare Android handsets. The Google Pixel and Google Pixel XL are back in stock from the company's online store, after being listed "out of stock" for an extended period. Not every color option is currently available, however.
On the Pixel front, at time of publication all three color variants of the 5-inch smartphone are available this morning: "Very Silver", "Quite Black", and the limited edition "Really Blue". However, only one of the storage versions is in-stock, and unfortunately that's the smaller capacity 32 GB phone, priced at $649. If you want the 128 GB version – which is only available in silver and black, incidentally, at a $100 premium – you're going to have to stay patient.
Over on the Pixel XL side, things are even more constrained. In silver, the 5.5-inch smartphone is only available in 32 GB form for $769; the 128 GB version is still unavailable today. If you're okay with a black Pixel XL, that's currently available in both 32GB and 128GB capacities. The 32 GB "Really Blue" Pixel XL is still out of stock.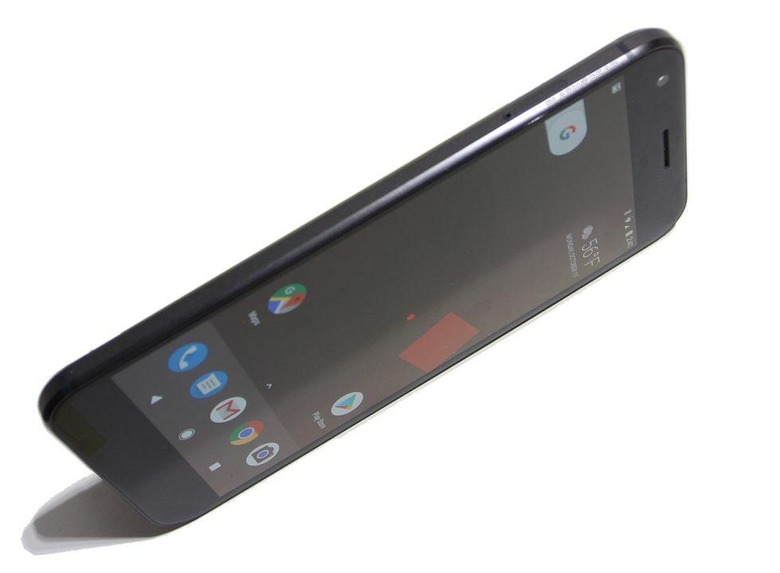 Managing supplies of the Pixel has not been Google's finest hour, frankly. Demand for the Pixel XL in particular has seen the phone unavailable for weeks or even months at a time, and Google's refusal to allow back-orders and ship out devices when they return into stock has left would-be owners frustrated. Nonetheless, it's not just Google's fault.
"Exclusive carrier partner" Verizon must share some of the blame, and the operator hasn't helped itself by being vague about shipping dates. There had been hopes that, post-holidays, supplies would become more fluid, but that doesn't appear to have happened.
NOW READ: Google Pixel XL Review
Of course, as problems go, having a product so in-demand that you simply can't keep it on the virtual shelves isn't really something to complain about. At least not if you're Google, that is. For those who actually want to pick up a Pixel or Pixel XL themselves, though, don't sleep on the opportunity today, because there's no telling how many handsets are currently waiting in boxes for immediate shipping now.
MORE Google Pixel