Google Pixel XL Review: Android embodied, for better or worse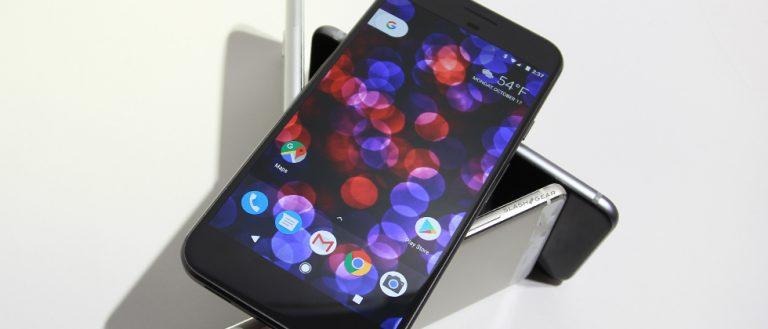 Nexus phones have always represented Google's super-focused vision of the future of Android, but for 2016 the attention to detail is getting down to individual pixels. That's pixels, plural: two Nougat flagships, distinguished only by their size, the 5-inch Pixel and 5.5-inch Pixel XL. Each, for better and for worse, the purest embodiment of what Android is today and where it will go tomorrow.
Google and HTC's design is oddly divisive for something so simple. Some I showed it to welcomed the clean lines and minimal ornamentation. Others, though, felt it fell somewhere between boring and just plain ugly; the shiny glass crop-top on the upper rear, presumably required for RF reasons, earned particular criticism.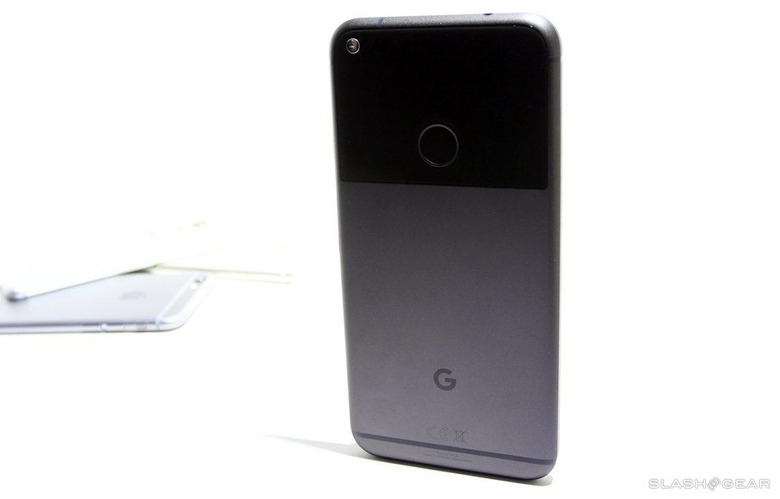 HTC fans will search fruitlessly for badge or logo credit, but the phone maker's hand is clear all the same. The aluminum unibody, with its balance of smoothness and yet just enough roughness to grip, is right out of the HTC playbook. Weigh it in your hand and you can feel the textural legacy of the One S and other phones of old.
Plenty has been said of the stylistic comparisons between Pixel and iPhone, though in person they're less similar. There's something about the sharp ridge line that runs the Google phone's periphery that makes its aesthetic more distinct. The satin-finish bezel around the Gorilla Glass 4 protected front is another subtle but pleasing differentiator.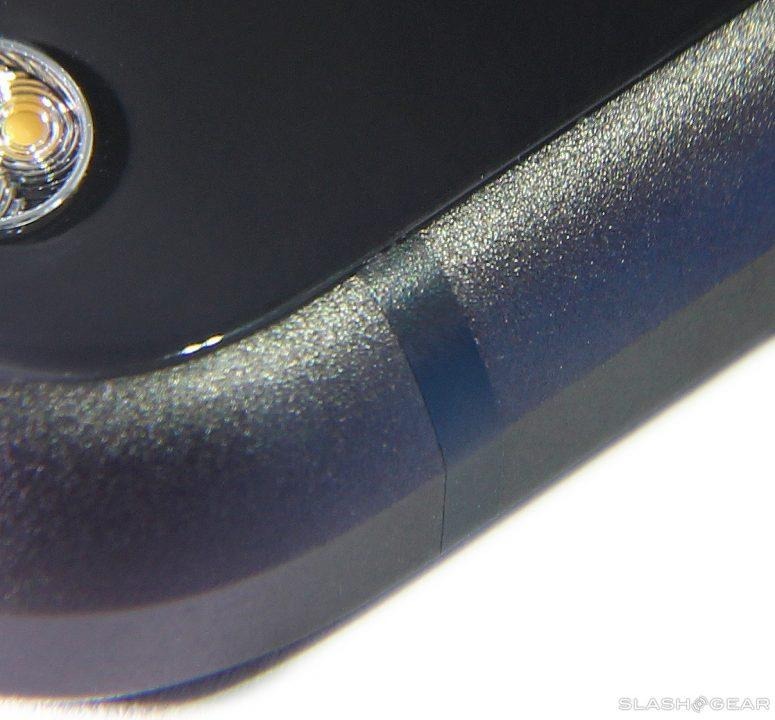 The 5.5-inch display of the Pixel XL is a pleasingly detailed 2560 x 1440 – a welcome step up from the 1920 x 1080 of the regular, 5-inch Pixel – and, like the Nexus 6P before it, uses an AMOLED panel. It's also surrounded by fairly thick bezels, particularly top and bottom. They're about the same girth as those of the iPhone 7 Plus, in fact, only Apple at least has a home button to occupy its lower portion.
Google, though, has done away with as many physical controls as it can. You get a power button and volume rocker on the right edge – pleasingly individualized by some nice micro-texturing – but otherwise the idea is that Android and its software UI leads the way.

You wake the phone with a tap of the circular fingerprint sensor on the back. Google calls it Pixel Imprint, and it's neatly placed to nudge against with your forefinger. The nature of the angle you generally press it at, however – more toward the side of your finger, rather than the very tip – meant I had to reteach the Pixel XL what my digit looked like, as it hadn't gleaned enough about the edges of my fingers the first time around.
After that, though, it's been pretty consistent at unlocking each time; you're taken straight to the home screen. If you have "swipe for notifications" turned on in the settings, dragging your fingertip down on the Pixel Imprint sensor draws down the notification slide too. It's a small detail, but it makes checking recent notifications a one-handed affair, which is more than I can say for many phones of this screen size.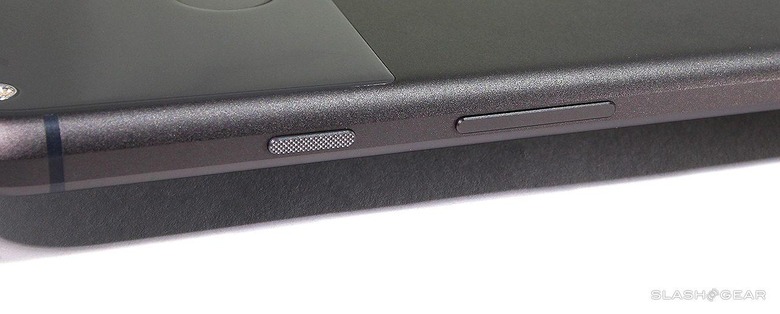 Google is out to conquer iPhone users, and that extends to making the transition process from iOS to Android 7.1 Nougat as straightforward as possible. In the box with the Pixel XL there's a USB-C OTG dongle, into which you can plug the Lightning cable and thus your iPhone. The initial Pixel setup process then promises to gulp all your media and data from the tethered phone.
At least, that's the theory. Unfortunately, if – like I have – you've encrypted your iPhone backups then the Pixel XL can only get its mitts on your photos, music, and videos. For anything else, you'll need to connect your iPhone to iTunes and turn off backup encryption.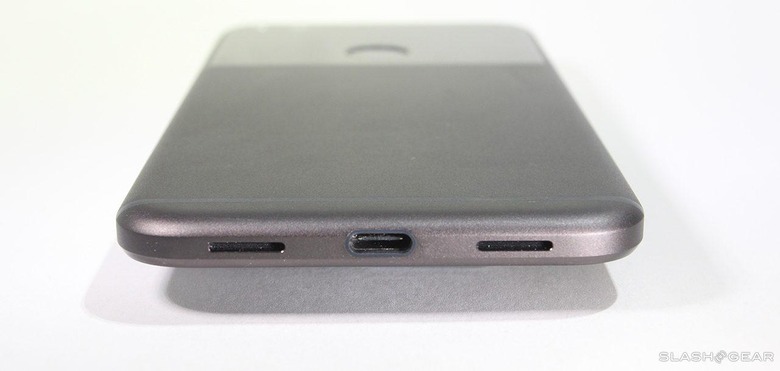 Is it a deal-breaker? No, but it's an added step of hassle and I can certainly imagine putting off many who just want to get started with their shiny new Google Phone. In theory, if it goes right you can slurp your contacts, SMS and iMessage conversations, and other content right across in one fell swoop.
Even if it doesn't quite work for you – or if you're not transitioning from an iPhone in the first place – the dongle itself is a welcome addition to the box since it means you can plug in USB drives for speedy file transfers. USB-C has been around a short while now, but Google takes no chances that you might end up frustrated by missing an accessory. As well as the 18W power adapter and its accompanying USB-C to USB-C cable, there's a USB-C to USB Standard-A plug cable too, allowing you to use any existing adapters you might have, or plug the Pixel XL into your computer.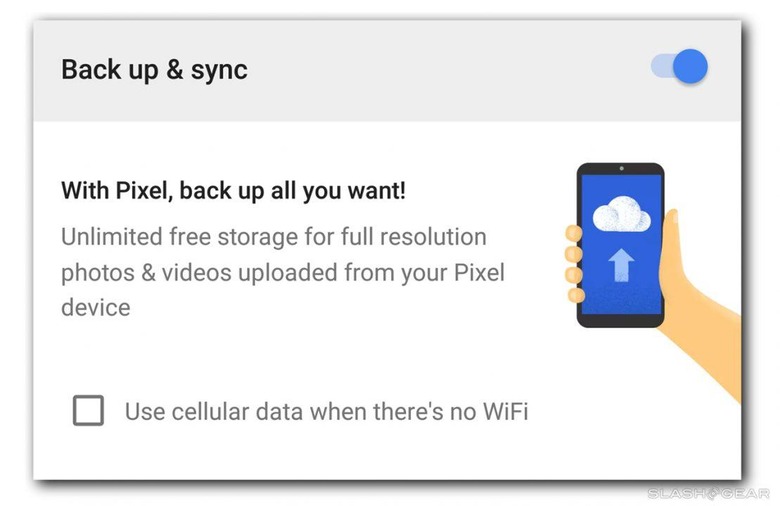 Sadly you can't run a USB-C display from the Pixel, which seems like a missed opportunity. Google also opts not to include headphones in the box; not something I expect to bother most users, but a strange absence given the otherwise comprehensive accessory set. Perhaps you're meant to use the mono speaker on the bottom, which is as bass-weedy as you'd expect it to be.
Like the iPhone, there's no support for expandable storage. You get a nano SIM slot, and a 3.5mm headphone socket, and of course the USB-C port, but if the 32GB or 128GB of internal memory aren't enough for you then it's off to the cloud. Salving things there somewhat is Google's offer of unlimited online backup of photos and video you shoot with your Pixel.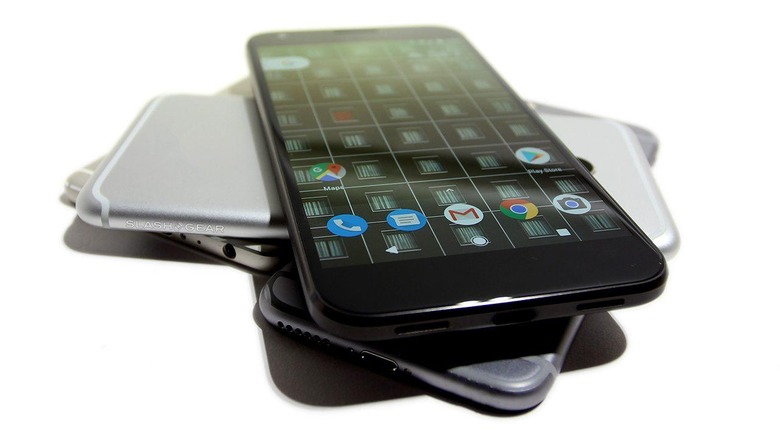 Of course, the battery isn't removable either, and unfortunately where the iPhone 7 and Galaxy S7 took advantage of that latter fact to add waterproofing to their list of abilities, the Pixel XL falls short. There's actually IP53 compliance, though Google was coy to confirm it. That might be because it falls well short of what Apple and Samsung deliver.
Basically, your new Android flagship will survive typical day-to-day dust, as well as exposure to "spraying water" encountered when the phone is at up to 60-degrees from the vertical. That basically means you're okay to use it, caseless, in your hand out in the rain, but don't think about dropping it in the sink or pool. It's unlikely to survive.

Killing your Pixel would be a shame, too, as it's quite the pocket powerhouse. Qualcomm's Snapdragon 821 with Adreno 530 graphics takes pride of place, paired with 4GB of LPDDR4 memory. Of course, as you'd expect it's running the latest version of Android, in this case 7.1 Nougat with the promise of two years of OS updates and three years of security updates.
In a post-benchmarks world I'd rather go by real-world experience to judge a device's performance, and there the Pixel XL holds up well. It's not just about system-intensive apps running without lag, but how responsive the phone feels. Google said it put particular emphasis on touch reaction and that paid dividends: it just feels perkier than other recent Android phones.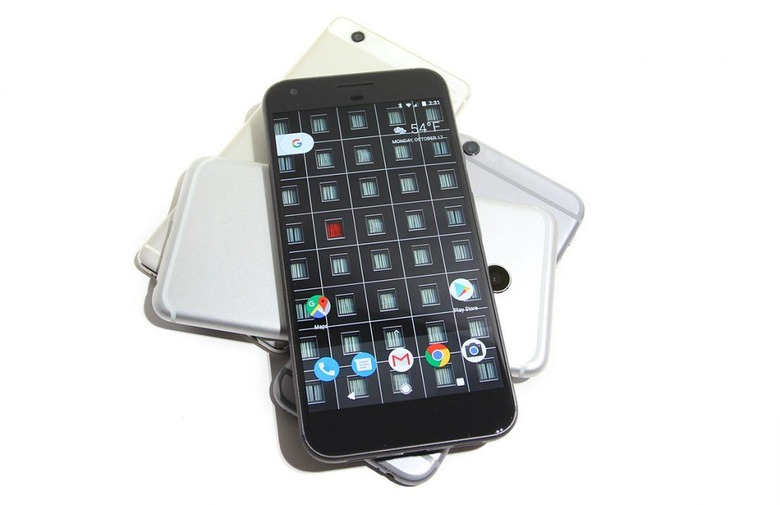 Of course, Nougat's changes don't end there. The revamped UI now has circular icons that, with a long-press, pop up a selection of context-relevant options. Long-press the camera icon, for instance, and you get shortcuts to shoot a video or take a selfie; do the same to the Maps icon, and you can navigate to saved Home and Work destinations.
There's also a new launcher, summoned by dragging up on the app row at the bottom of the home screen. From there you can search through your apps, or drag their icons out to the home screen. Swiping from left to right on the home screen opens up the familiar Google Now page, with its contextually-relevant cards.
Most interesting, though, is the Google Assistant. The latest branding and packaging of Google's user-learning, location-aware, search-instilled knowledge graph, it's Google Now and Now on Tap and Google Allo all rolled into one, and set loose throughout the Pixel and Pixel XL.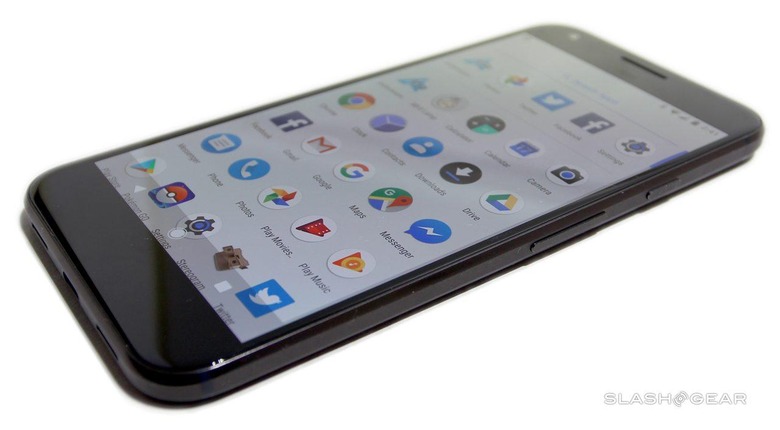 Google Assistant will eventually crop up in the Google Home speaker, in upcoming smartwatches, and in cars, but for now the Pixel is the main place you can experience it. Although you can trigger it with a long-press of the on-screen Home button, it's really intended to be voice-led. Saying "Ok Google" is enough to call it up, whether the phone's screen is on or not.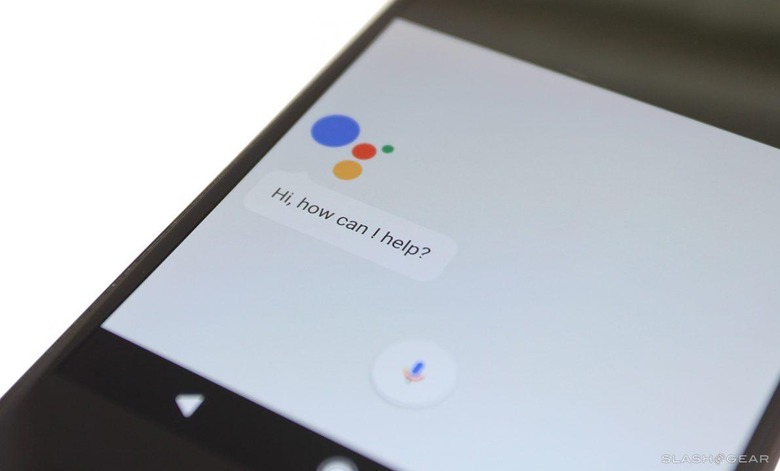 As we saw with Allo, Google Assistant interactions resemble IM conversations. You ask a question; the Assistant replies with an answer, complete with a row of possible follow-up queries should you not have the answer you need. They're generated dynamically: if you asked for photos of cats, the hints might be for color or size; if you requested a nearby Best Buy, the hints could include "open now".
It's a deceptively straightforward front to some deeply complex tech going on in the background. For a start, Google Assistant takes your previous question into account when you ask a follow-up. It knows that, if you first asked to find a coffee shop, then straight after say "show me how to get there", you're still talking about the same location.
Google also takes into account what you're looking at on-screen to better shape its suggestions. When I looked at SlashGear's homepage, for instance, Google Assistant had shortcuts to our YouTube channel. In the YouTube app, when watching a "Last Week Tonight" video, the Assistant offered IMDb ratings, details on John Oliver, and recent news articles about the show.
Unsurprisingly, it's not a perfect system. For a start the voice recognition isn't infallible – sometimes my contextually-related conversations with the Assistant derailed when it misunderstood what I was asking for – and the results are at the mercy of what Google has indexed and cross-referenced. You can't chat silently with text, either: it's voice or nothing.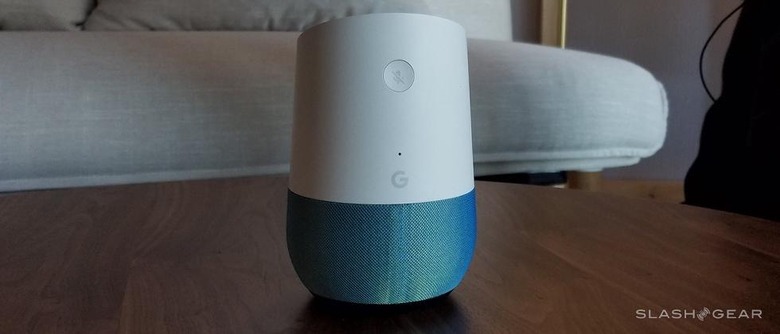 The biggest hindrance is the fact that, currently, Google Assistant doesn't work with third party services. For that, we'll have to wait until December, when the Assistant SDK will allow so-called "Actions on Google". That could be something simple, like turning on your connected lights, or something more complex like having a conversation with your bank about money transfers and bill payments.
If you're having problems with Android or your Pixel, meanwhile, there's an actual Google assistant who can help. Much as we saw Amazon do with its Fire range, there's a link to support from a human expert on-device. They can talk you through issues, or have you share the screen and lead you through a solution.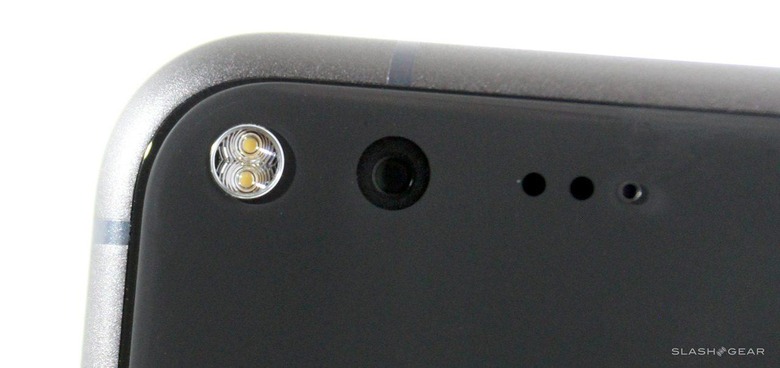 With a name like "Pixel" it's no surprise that the Pixel and Pixel XL's camera has been generating a lot of interest. On paper, there's not a huge amount different from the old Nexus 6P, in fact: an upgrade from the 6P's IMX377 to the Pixel's IMX378. That means 12.3-megapixels on the rear, with an f/2.0 lens and a combination of phase-detection and laser-detection autofocus, plus a dual-LED flash and up to 4K/30fps video recording. On the front, an 8-megapixel camera for selfies has an f/2.4 aperture and 1080/30p video capture; it's actually the exact same sensor, Sony's Exmor IMX179.
There's no camera bulge as you'll find on the iPhone 7 or iPhone 7 Plus, but then neither is there optical image stabilization (OIS). Instead, Google is pushing its EIS, or electronic image stabilization, which the company claims is as good as – or even better – the physical system Apple and others rely upon.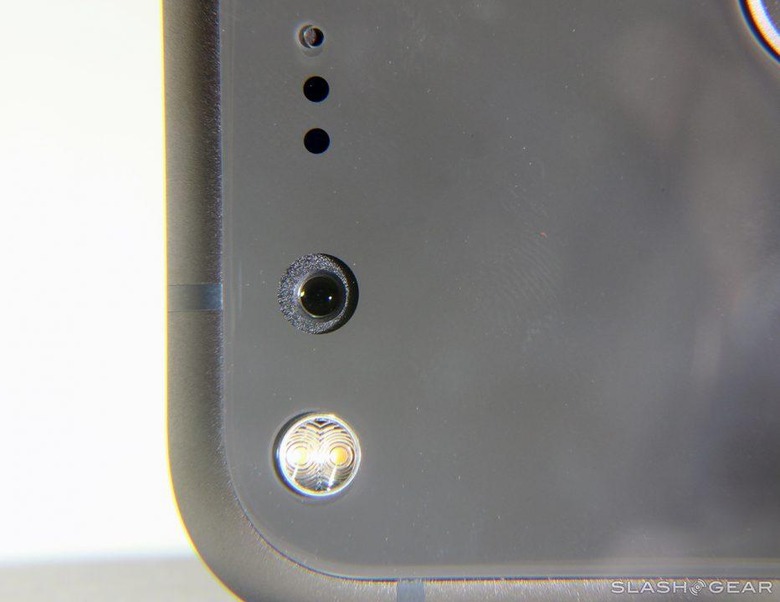 I'll confess, I was skeptical at that. The results, though, seem to tip in Google's favor.
Natural light, you won't be surprised to hear, flatters the camera's abilities the most. The twin autofocus systems are fast, as is capture and processing; hold your finger down on the shutter release, and you'll snap burst shots as long as you press. You can either let Nougat pick which it thinks is the best of the bunch, or create a GIF animation out of all of them. Google's HDR+ mode is set to Auto by default; force it to run on every frame, and there's a moment's pause after a capture as it processes.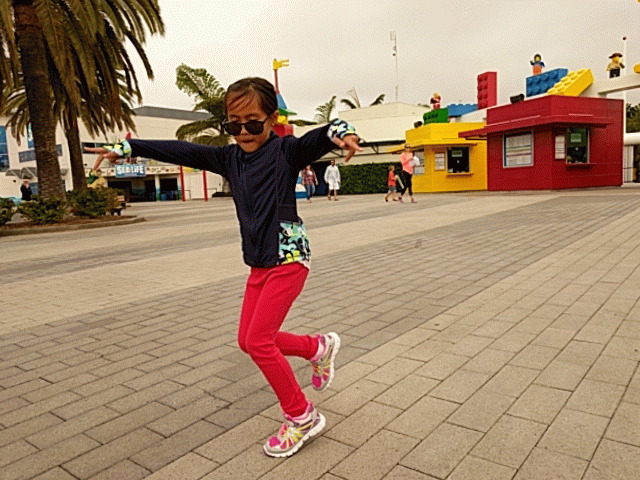 Although it may not have the twin cameras of the iPhone 7 Plus, the Pixel XL offers a faux-bokeh mode called Lens Blur to rival Apple's Portrait mode. After you hit the shutter button, you lift the phone slightly; post-processing takes care of the rest, and you can manually adjust the blurring if you prefer. While the results aren't always ideal, it's a lot easier than transferring shots to your desktop and editing there.
Low-light performance is solid too, though there's the expected grain to be found in among the relatively high level of detail. The EIS shows its value here particularly, allowing for longer captures while minimizing blur or smearing.
As for video, the EIS serves it well, though changes in brightness can cause the autofocus to stumble. Moving from a regularly-lit room to bright outdoor light, for instance, sent the camera scurrying to re-lock.
Then there's battery life. The Pixel XL has a 3,450 mAh li-ion battery, which supports Qualcomm's fast charging for what Google claims will be up to 7hrs of use from 15 minutes on the bundled 18W adapter. Fully charged, the claim is up to 14 hours of WiFi or LTE browsing, the same amount of time of video playback, or up to 32 hours of talktime.
Absent, and missed, is wireless charging. The Pixel – which I'm yet to test – has a smaller battery, too. Its 2,770 mAh is rated for up to 13 hours of WiFi or LTE browsing, or the same period of video playback.
In practice, with several on the team carrying a Pixel XL, battery life has been more than impressive across the board. A full day is more than achievable; getting well into the second day on the same charge is equally possible.
Tempted? Convinced, even? The Pixel and Pixel XL have a lingering sting in the tail, unfortunately, and that's price.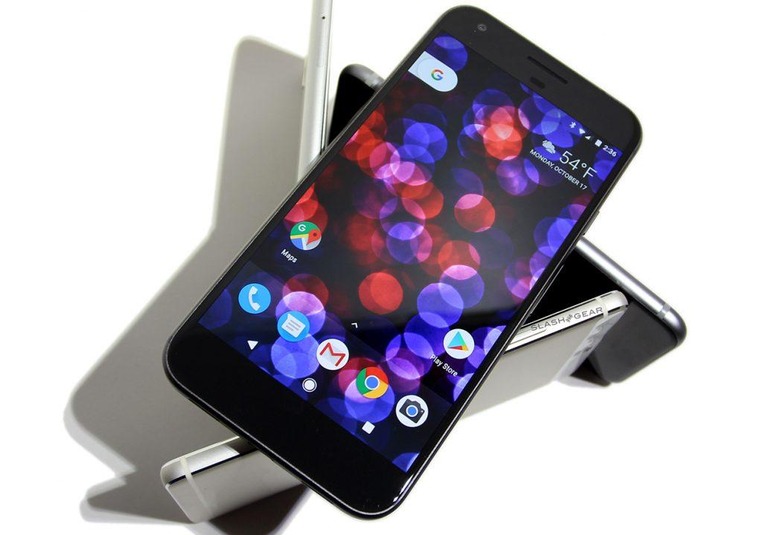 In recent years, Google's Nexus phones have struck a price/feature balance skewed toward affordability. No, they may not have been the epitome of style or performance or photography refinement, but they've been SIM-free, unlocked, and most importantly fairly cheap. Pure Android at a compelling price is a strong equation for many.
Nobody is going to accuse the Pixel XL of being cheap. It starts out at $769 for the 32GB version; if you want 128GB, you're looking at $869. Opt for the smaller Pixel and you can save $120 on those numbers, but it's still broadly in line with what Apple will charge you for an unlocked iPhone 7 or iPhone 7 Plus.
Further muddying things is Google's carrier deal. Officially, Verizon is the "exclusive" network, but the Pixel and Pixel XL actually come unlocked and support all of the big US carriers and most of the major networks worldwide. If you buy from Google direct, you don't get Verizon's preloaded apps and, more importantly, you don't have to wait and see whether the operator's commitment not to slow down future Android updates holds true.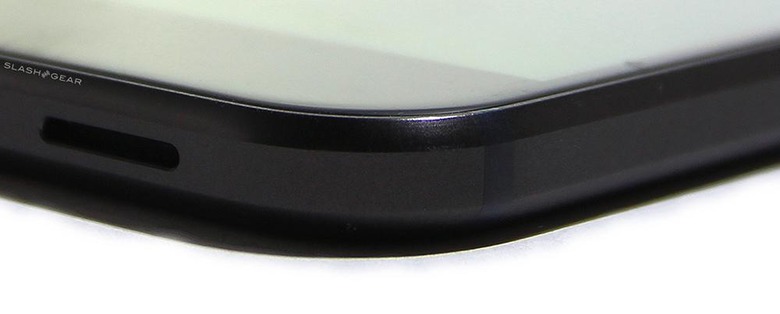 Meanwhile, Google will happily throw a free Project Fi SIM into the box when you order a Pixel from them direct. That means you're actually using the networks of Sprint, T-Mobile, and US Cellular in the US, not Verizon at all.
There really is more to the Pixel and Pixel XL than just a change of branding from the Nexus of old. Google has taken a far stronger hand in shaping its flagship smartphones, and along with marginalizing the physical device manufacturer in the process, has pared away the device itself until it is a mere frame for the software. Never before has a "Google phone" so clearly been a husk within which the company's services are packaged; the delivery mechanism for distributed intelligences like Google Assistant.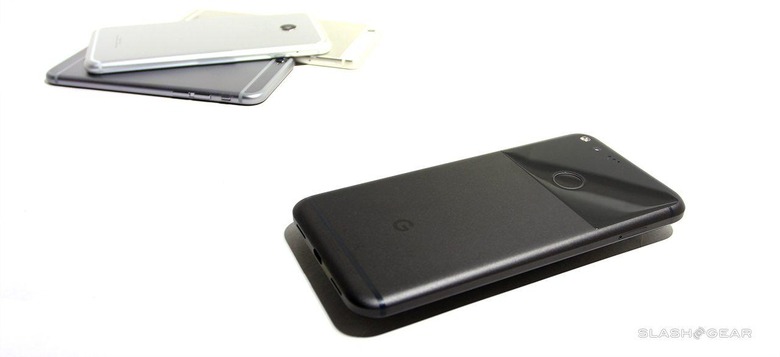 That's not, inherently, a bad thing, but it does make opting for Pixel a platform commitment as much – or more – than it is a hardware choice. You buy a Pixel because you buy into Google's ecosystem vision of services. Ironically, while Apple might be more commonly thought of as controlling, the value proposition of an iPhone 7 seems far less tied to the Cupertino company's services than Pixel does to those being developed down the road in Mountain View.
In return you get a solid, if perhaps physically uninspiring device. A fast processor and great battery. A camera that's not only good, but capable of some outstanding shots if the conditions are right. Just be sure you like how the flavor of Google's vision tastes, because it's everything the Pixel XL embodies.
Photography by Vincent Nguyen and Chris Burns