Google Pixel first impressions and hands-on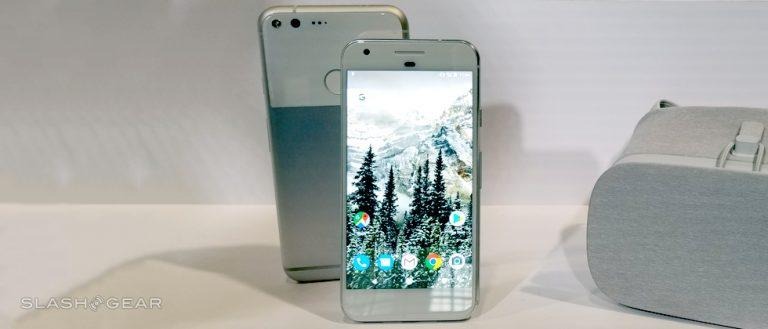 This morning Google's big Pixel event has revealed two devices, the smaller of the two being the Pixel phone. This device looks quite sleek, reminiscent of previous Google Nexus phones but making a visual name for itself with its metal edge and glass up front and behind. The top third of the backside of the Pixel is glass, while the rest is aluminum. Colors on the front match the back, and the back also has a fingerprint scanner, not unlike the Nexus 6P.
Both the Pixel and the Pixel XL will be delivered with Google Allo for SMS and web-based chatting with the masses as well as Duo for video chat. Google will be attaching unlimited original-size photo uploads with Google Photos (though we're not yet sure of any sort of expiration date), as well as Google Assistant.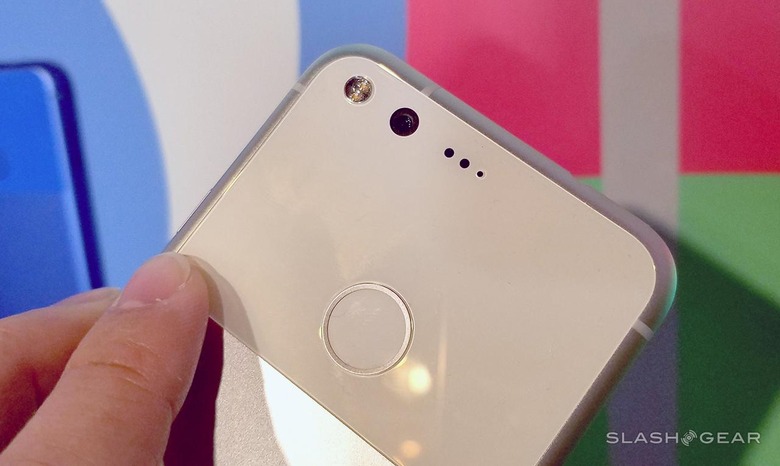 Above and below is the Pixel (the smaller device) near the Pixel XL, the smaller in white, the larger in blue. The blue will be "limited" in number, while the white (and a black version) will be slightly less rare.
Google Assistant is basically the same thing as is found in the Google Allo app now, but it'll be available throughout the Pixel smartphone via a simple "OK Google" from the phone's owner. This Google Assistant will also be able to be called up with a long press on the smartphone's home button.
Google Pixel
• Display: 5-inch 1080p AMOLED, Gorilla Glass 4
• Processor: Qualcomm Snapdragon 821 @2.15GHz
• RAM: 4GB
• Internal Storage: 32GB, 128GB
• Camera: 12MP back-facing camera with 4K video recording, EIS, 1.55um "big pixels" f/2.0
• Front-Camera: 8-megapixel
• Battery: 2770-mAh
• Connectivity: USB-C, Bluetooth 4.2, Wi-Fi, 4G LTE, 3G, nanoSIM, NFC
NOTE: the Google Pixel uses electronic image stabilization instead of optical image stabilization. This device does have video stabilization which we're hoping will make the world's videos a bit less shaky – but we'll see.
The Google Pixel will run Android 7.1 Nougat upon first startup. This device is 143.8 x 69.5 x 8.6 mm and weighs in at 143 grams. Google rates its standby battery time at 552 hours, and talk time at 32 hours.
As a super special bonus, there's a 3.5mm headphone jack.
Old-school!

Stick around for additional details – like release date and pricing. Also take a dive in to our new Google Pixel tag portal for more Pixel action well through the future.