Google Pixel release date and pricing with Verizon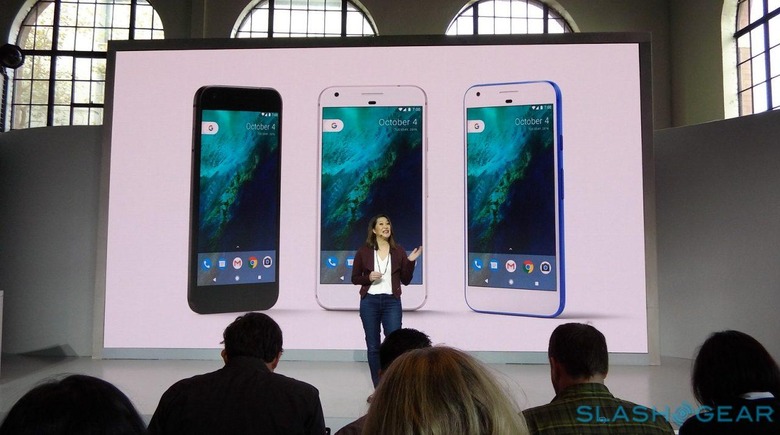 Google Pixel will be made available online and through Verizon starting very, very soon. This set of devices – Pixel and Pixel XL – will be made available starting at $649 or $27 a month. What's odd about this release is not its pricing, though, but its connection to a carrier. Google worked with T-Mobile USA for its very first Nexus smartphone, and there's been a Nexus released with Verizon before, but this release seems to be – at least a little bit – unique. Here, Google appears to be making "The first phone made by Google inside and out" – even if it really isn't.
The Google Pixel smartphone set will be available starting today. It'll be available in the Google Store online today, and in Verizon store physical locations very soon. Soon also the device will be available from Google through Google Project Fi.
Both devices were manufactured by HTC, designed in collaboration with Google up unto production.
Google's release here begins with the smaller device. Both the Pixel and the Pixel XL run basically the same hardware, but the smaller device has a 5-inch display with 1080p display, while the larger has a 5.5-inch display with 2K resolution. Both devices use the same processor and have a fingerprint scanner on their back.
Both devices have a glass panel at their back above aluminum, and both have Gorilla Glass 4 up front. Both devices have their power and volume buttons on the same side, and both use the same camera hardware.
What'll be interesting to see is if Google implemented the hardware/software combination in as precisely similar a fashion as possible. This will be tested with photos and video once we get both devices in our hands.