LG G6 Review: The display is the key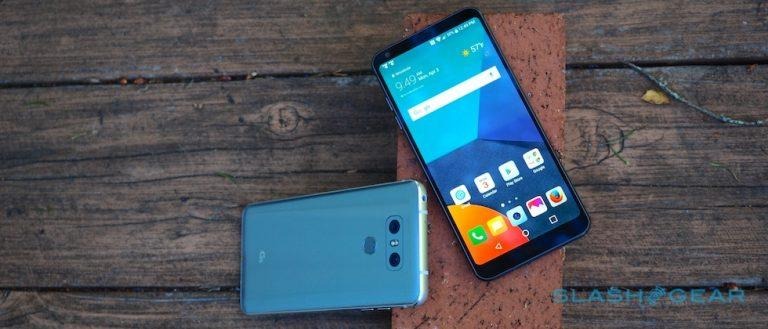 EDITORS' RATING: 8/10
After the ill-fated modular excesses of 2016, LG has found its head in 2017, and the LG G6 is all the better for it. Owners of the G5 may be left frustrated that the vision of interchangeable accessories and growing functionality they were promised has failed to pan out, but the rest of us are getting a far more rational – and, thus, usable – device instead. That all comes down to the G6's screen.
Display
It's impressive how much display LG manages to fit into the G6 given the overall size of the phone. It's not the only company which has finally taken note of the fact that many customers want a device they can comfortably hold and use single-handed, but it's one of the first to actually achieve that balance in a workable way. To do that it needed a new display.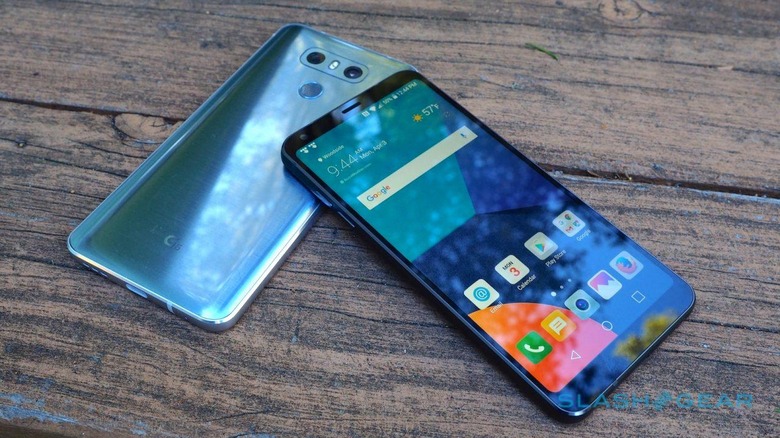 More accurately, it needed a new aspect ratio. For the past few smartphone cycles the go-to display has been 16:9, but the G6 uses an 18:9 display. What that means is that it's taller and narrower than the typical screen you're used to.
Setting aside the branding nonsense of 18:9 – my high school math teacher would've berated me for not rationalizing it down to 2:1 – which is apparently of the "18 is bigger than 16, so consumers will think it's better" school of marketing, it's a decision I can get behind. The G6 is a tall phone, but it's surprisingly narrow in your grip. Reaching across with your thumb to tap a distant button or link is now a reasonable possibility, even if you don't have the lengthy digits of an Aliens face-hugger.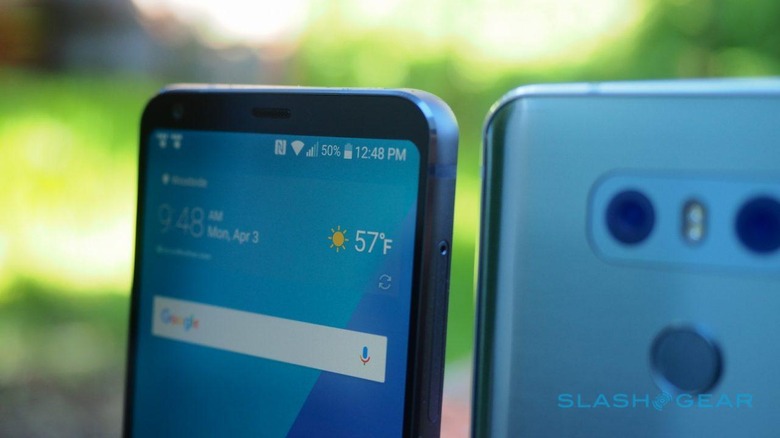 Now, there's more to the G6's hand-friendliness than just its aspect ratio. The minimalistic bezels help too, not quite as narrow as the scant surrounding of the Galaxy S8's curved Super AMOLED, but still tiny. LG's rounded display corners aren't just aesthetic, either – thankfully, since their radius doesn't quite match that of the phone's corners, something which continuously rubbed the obsessive part of my brain the wrong way – but promise to help avoid cracks if you accidentally drop the G6. Without a sharp corner, so LG's engineers claim, the forces are spread out rather than focused on a single point.
Design and Specifications
I'd still recommend avoiding dropping it altogether, but at least if your brand new phone takes a dive into the toilet it's not a deal-breaker. With IP68 water and dust resistance you can get the G6 wet without issue, though the touchscreen has a tendency to go wild with water dripping onto it, so actively using it while in the shower is a no-go.
Overall, LG's aesthetic is fairly sober compared to what we've seen from HTC and Samsung recently. That's not to say the G6 is badly designed, but it didn't trigger the same must-have reaction from people I showed it to. More frustrating to a certain breed of Android power-user, there've been compromises compared to previous G-Series devices in order to tick boxes like waterproofing.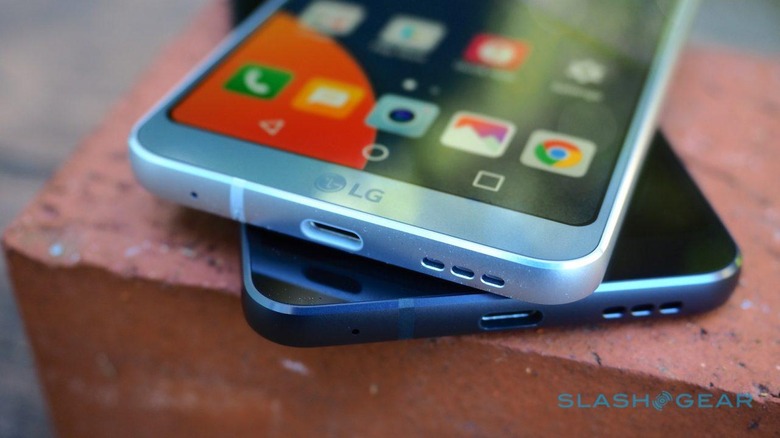 Most controversial is the absence of a user-replaceable battery. The G5 was a conspicuous hold-out on that front even when it launched last year, but with the failure of that phone's modular accessory ecosystem – something which, to be blunt, LG never really showed much commitment to – the writing was on the wall for swapping your own battery. In its place LG has delivered fast charging support via the USB-C port and, in the US, wireless charging. Honestly, I'm fine with that compromise.
The other hard decision LG made was not to use Qualcomm's Snapdragon 835. Instead, it opted for the Snapdragon 821, albeit with some 835-inspired tweaks Qualcomm apparently made just for the G6. To be honest, while having the latest-and-greatest chipset always makes for a useful boast, practically speaking I didn't find the phone to struggle at any point. 4GB of RAM helps, of course, though LG has been miserly on storage: you only get 32GB, though there's a microSD slot too.
Camera
LG's other big boast with the G6 is its photography talents. As before, it uses two cameras on the rear: one for regular photos, the other for wide-angle shots. You can switch between them instantly by tapping the icons on-screen, or by dragging a zoom slider: the transition between the two lenses is almost imperceptible, something LG credits the Snapdragon 821 tweaks for.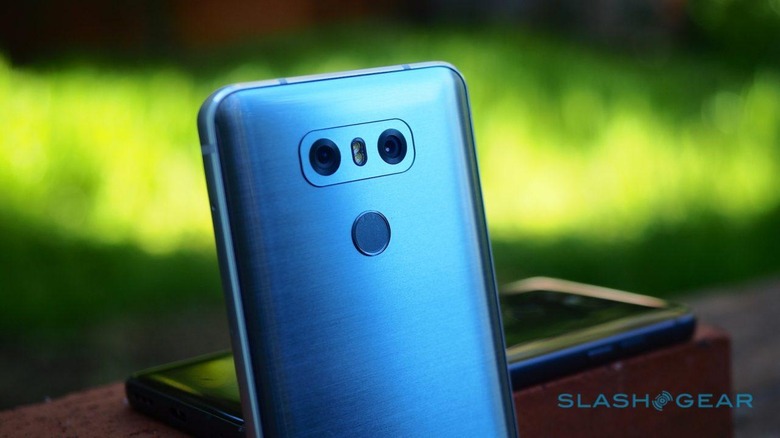 As you'd expect from such a wide-angle, there's some curvature at the edges of the frame. It's nowhere near the aberration you get from a fish-eye lens – or, for that matter, from most action cameras like those from GoPro – but it's definitely there. You really notice it, and the dip in quality, when you zoom into the sides of the picture.

Twin cameras are becoming more popular on smartphones, though exactly how they're implemented varies by manufacturer. Which of the approaches you prefer – wide-angle lens, telephoto zoom, dedicated monochrome mode, or something else – depends on personal taste; myself, I found I made use of the iPhone 7 Plus' optical zoom more frequently than I did the G6's wider frame. I'd probably feel differently if I took a lot of group photos or landscape shots, which would make better use of the 125-degree frame. Like the iPhone 7 Plus, only the regular camera on the G6 gets optical image stabilization.
On the front, meanwhile, there's a 5-megapixel camera with a 100-degree lens. LG has revamped its camera app to focus on square photos – the justification is that the 18:9 display allows you to fit two perfect squares on-screen simultaneously, which the G6 uses to give you a full-size camera roll preview as well as the viewfinder – and there are various creative modes that help you to stitch together multi-image frames or line up your shots with "ideal" framing. Honestly, they seem fairly gimmicky.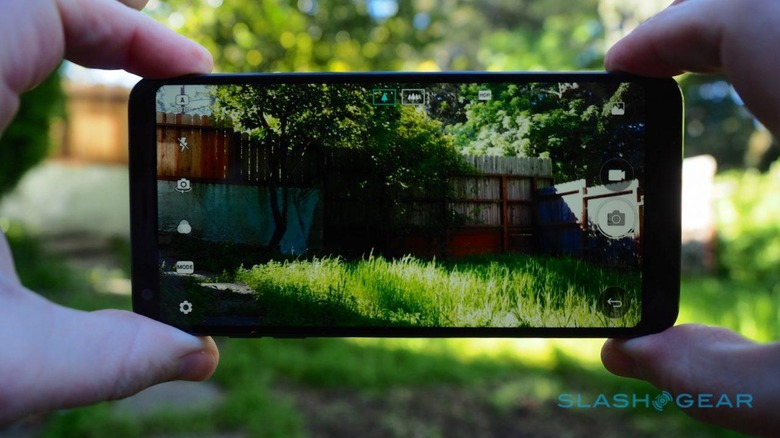 Luckily the picture quality holds up, even if you'll probably stick with the regular camera features. Low-light performance is particularly good, though mainly with the normal camera: the wide-angle's lack of OIS and tendency toward extra grain limits its usefulness at night unless you have a tripod. In daylight, expect plenty of natural color and great dynamic range.
Software and Battery
LG's custom camera app isn't the only software to emphasize the unusual aspect ratio. Its tweaks to Android 7.0 Nougat – modified to add the Google Assistant, which you'd usually need 7.1 for – allow apps like Calendar and Contacts to show both overview and detailed information on-screen simultaneously, cutting down on taps and swipes. If you're a multi-window multitasker, there's more space for side-by-side apps. All the same, unmodified software can look a little squeezed.
Overall, though, this is one of the better aesthetic modifications to core Android. No nauseating colors and unnecessary detailing; just something as close to Google's own Material Design as LG could apparently allow itself to get, without dropping its customizations altogether. Sadly you can't use the rear-mounted fingerprint sensor as a scroll key for the notification shade.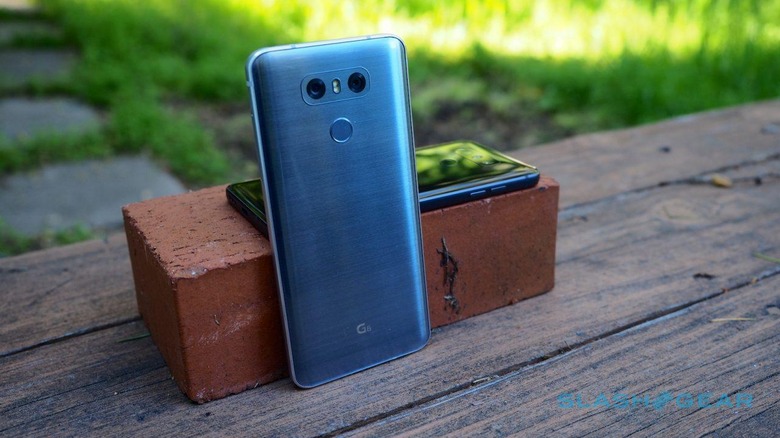 With a 5.7-inch display, I was concerned that the 3,300 mAh battery wouldn't hold up. In reality, with a capacity falling in-between that of the Galaxy S8 and S8+, unsurprisingly the G6 manages a solid day of use. That's par for the course for a modern Android device, though LG does make topping the battery up straightforward with Quick Charge 3.0 and wireless charging, at least for US devices.
Wrap-Up
After the modular madness of the G5, and the secondary-screen additions of the V20, the LG G6 feels almost boring in comparison. Nonetheless, I can't really argue with LG's strategy of jettisoning gimmicks in favor of more usable features. I just wish the company had been more consistent with it: the US G6 gets wireless charging but, unlike the European version, no 64GB option; neither gets the Quad DAC audio that the Korean device enjoys.
That leaves the display as the primary draw. There's a lot to like about the 18:9 screen ratio, and by extension the G6. Find yourself a video offered in the right aspect ratio and you'll be astonished how much bigger the footage, phone-inch to phone-inch, versus on other devices. All the same, 16:9 is still the most commonplace format for online video, which means that you'll either have black bars either side of the picture or have to stretch it to fill the screen.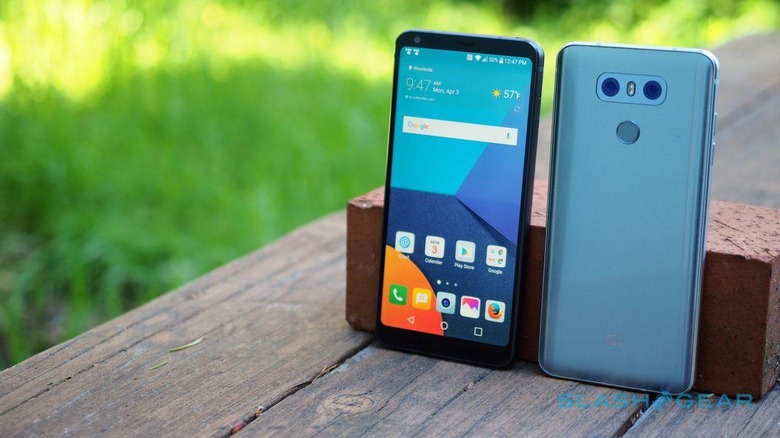 If the rest of the app and media world catches up with this taller, thinner aspect ratio, LG's strategy with the G6 will make a lot more sense. Honestly, had LG gone it alone I'd be doubtful of that panning out, but Samsung opting 18.5:9 for the Galaxy S8 – and chatter of Apple doing something similar with the iPhone 8 later this year, something LG itself is convinced will happen – gives me more confidence. It might not make it an LG-exclusive advantage, but it's a boon to us as users overall.
For now, the LG G6 makes its case as a rational, capable vision of an Android flagship. While the S8 may be more flashy, LG's dual cameras will rightly appeal to photographers. Add handsome design and thoughtful hardware and software decisions, and you have one of the leading Android phones of 2017.