Four things to know about iOS 9 (including who gets it)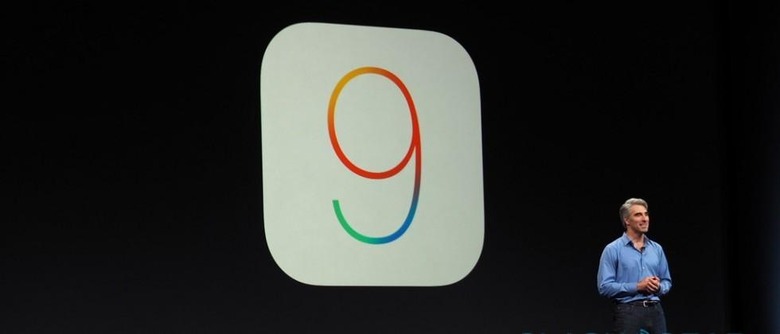 Apple wasn't short on news during the WWDC 2015 keynote today, but some of the most exciting improvements and changes are around iOS 9. The new operating system for iPhone, iPad, and iPod touch isn't expected to hit devices until later this year, but already there are signs of big changes for those using their iPhone in the car, as the control interface of their smart home, and more. Check out the four things you really need to know about iOS 9 after the cut.
Apple wants CarPlay to drive your dashboard
We've already seen CarPlay in action, and indeed Apple's automotive interface is finally making it to dealership forecourts. However, iOS 9 will kick the system into top gear. Cutting the cord and allowing CarPlay to run across a Bluetooth connection is probably going to be the most obvious change initially, but there are architectural differences that could altogether shake-up the auto industry if Apple gets its way.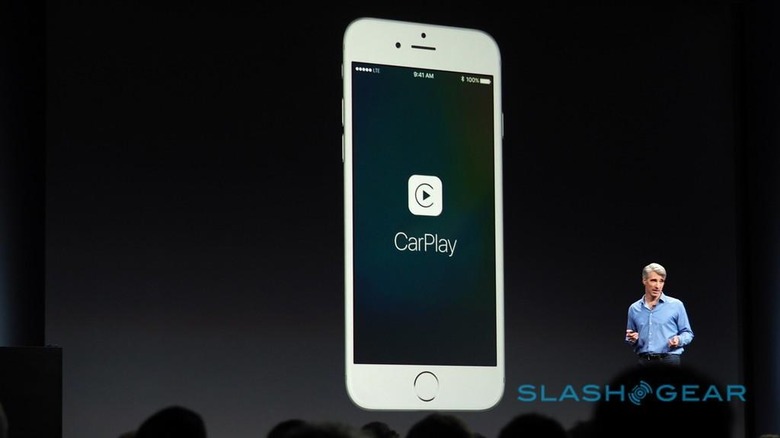 One of iOS 9 CarPlay's notable features is the support for automotive manufacturers to develop apps within the platform. Rather than the current approach, where CarPlay and the car's own systems exist in effectively two separate silos – either switched between or windowed, as with how Volvo's XC90 will tackle it – car companies will be able to create CarPlay apps for things like the radio, the HVAC controls, and other special features of the vehicle.
Apple's goal, presumably, is to allow drivers to spend more time within CarPlay and less time hopping between it and the factory-fit infotainment system; eventually, you can imagine, the ambition may well be to bypass the native systems altogether. Plugging in your iPhone will be the first thing you do when you get into the car.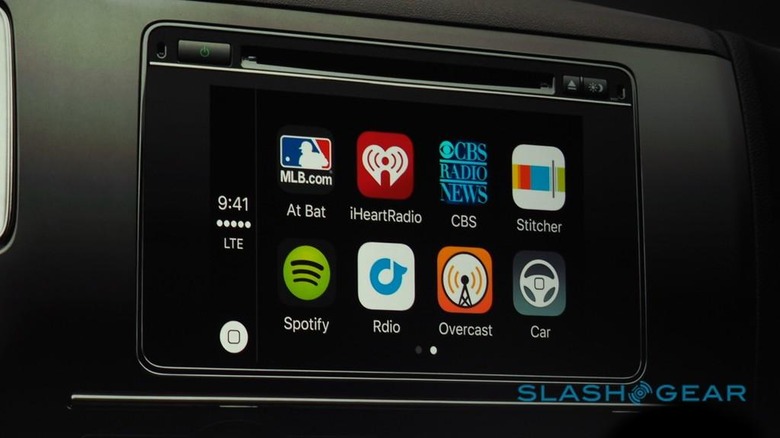 Of course, it requires some complicity on the part of the auto makers themselves, and whether they're entirely willing to concede valuable dashboard real-estate remains to be seen. Alternative approaches are already being considered, with Toyota – probably the largest CarPlay and Android Auto hold-out – announcing recently that it was flirting with Ford's open-source app connection system as an alternative way to hook smartphones up to built-in touchscreens and buttons.
HomeKit has broader ambitions for the smart home than just lamps
With the first HomeKit-compliant hardware finally making it to the market, you could almost expect Apple to take a breather with its home automation platform. Problem is, any attempt to control the smart home is undermined whenever there's a missing gadget, feature, or appliance: as soon as you have to reach for a different remote, or switch to a dedicated app, some of the charm is lost.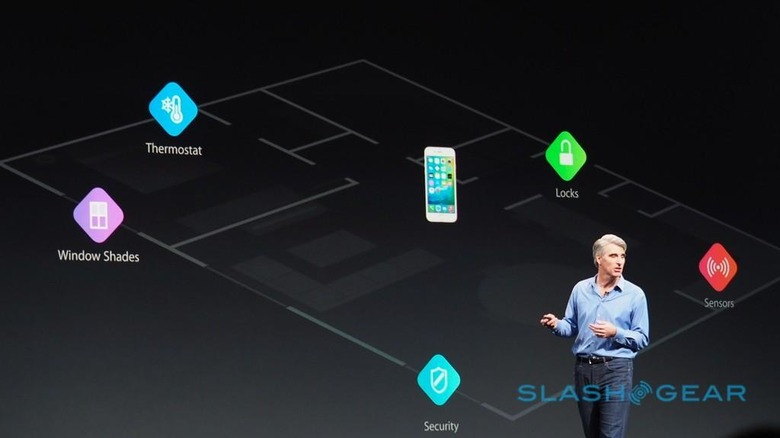 So, iOS 9 will bring a bevy of new HomeKit support that will help the system get to the root of the connected home. As of the update, the platform will gain the ability to address thermostats and locks, home security sensors and integrated systems, and window shades.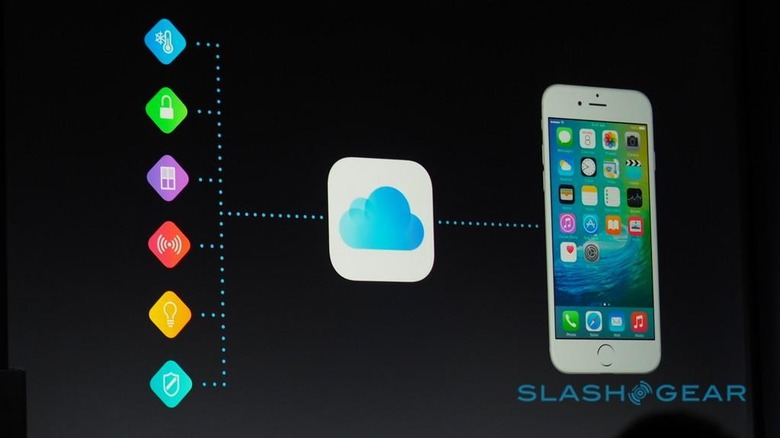 That might not sound like much on the face of it, but it paves the way to a far more capable HomeKit and one which covers the base essentials that home users quickly come to rely upon. Being able to change the color of your lights from your phone is one thing; being able to ask Siri about the security status of your house – whether the doors are locked, and if there's any movement spotted, for instance – could be the ideal way to scratch that OCD itch about whether everythign is safe & sound.
We've only seen the tip of the iOS 9 iceberg
Apple's keynote whipped through iOS 9's changes at a whistle-stop pace, covering some of the headline functionality but leaving plenty still to be shown. Teasing developers is fun, however, and so the company did quickly note some of the most-requested changes and improvements among the extras that will be addressed in the upcoming update.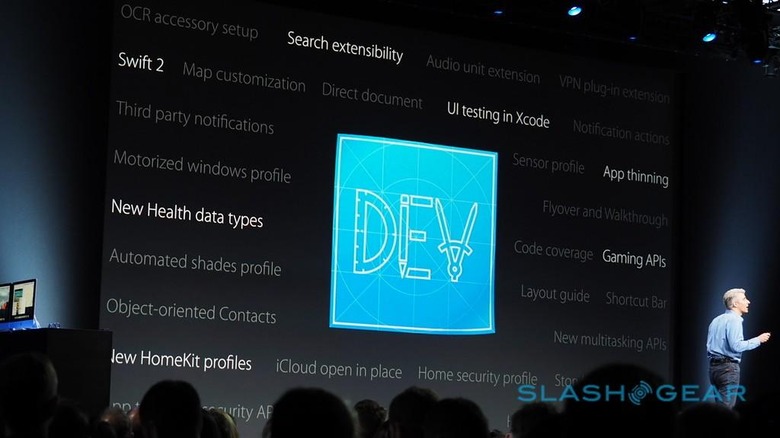 So, there'll be support for OCR accessories and third-party notifications, plus a new audio extension and search extensibility that will dig into third-party apps. Two-factor authentication has been baked directly into iOS 9, while HealthKit will track a range of new metrics, including UV exposure, water intake, how often you're sedentary, and even sexual activity. You'll be able to access HomeKit through iCloud remotely, too, and maps will support customization.
Developers can start to get to grips with the new software from today, with the first beta release available now.
It's very likely you'll be able to install it
Perhaps the best news about iOS 9 is around exactly who can get it. In fact, as long as you have an iPhone 4S or newer, an iPad 2 or newer, or an iPod touch 5th gen, you'll be able to install iOS 9 when it's released.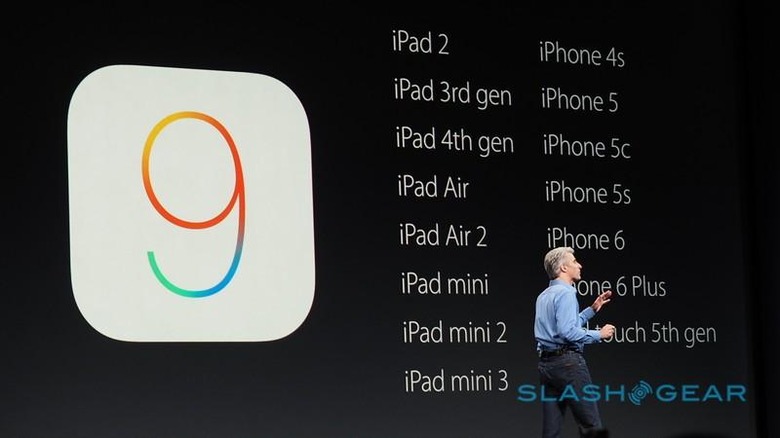 Even those with low-capacity devices have a saving-grace. Apple has shrunk down the install package for iOS 9, meaning that it'll demand a mere 1.3GB of free space. Compare that to the 4.6GB that iOS 8 needed, and you can see how big an impact that'll have on, say, iPhone 4S owners with 8GB handsets.
iOS 9 will be released this fall as a free download. There's more from WWDC 2015 today in our Apple hub.